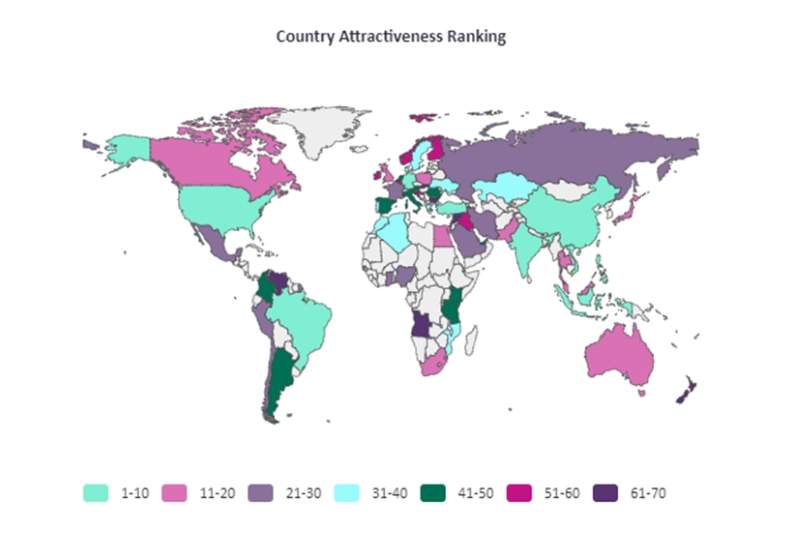 The global power landscape is currently undergoing an energy transition phase with renewable power from wind and solar achieving grid parity, nuclear uncertainty, and increasingly stringent norms for reducing carbon emissions. European countries like Germany, France and the UK are planning either to completely phase out coal-fired generation or convert these power plants to biopower/gas-fueled operation.
This scenario has lifted the growth prospects of biopower generation across the globe. Solar has become the world's favourite new type of electricity generation, with more solar photovoltaic (PV) capacity being installed than any other generation technology. Worldwide, approximately 72 gigawatts (GW) of new solar PV capacity was installed in 2016. Wind energy was in second place with 53 GW, followed by coal with 52 GW, gas with 41 GW and hydro with 31 GW.
Against this backdrop, the GlobalData Power Attractiveness Index (GDPAI) ranks the major power markets across the globe. The index aims to help stakeholders identify the countries that present the most opportunities in the short-term, based on their performance on macroeconomic and power business indicators.
China and India occupy the top two spots in the overall power market attractiveness index as the most lucrative markets in the short term. These are followed by the US, Turkey, Germany and Brazil. China has rolled out its latest five-year energy development plan, detailing the country's aim of investing about CNY2.5 trillion (more than $363 billion) through 2020 in the development of renewable energy resources. If the proposed energy development plan is followed, solar, hydro and wind power would be the biggest beneficiaries.
The US has lost some of its gleam due to a shift in its energy policy under President Donald Trump. The Trump administration has issued orders to roll back many of the previous administration's climate change policies, revive the US coal industry and review the Clean Power Plan, which requires states to cut carbon emissions from power plants. The UK's market lost attractiveness post-Brexit with uncertainty over the impacts of the country's decision to leave the European Union (EU). A number of Southeast Asian markets show high market attractiveness with strong growth fundamentals and all-round capacity addition.