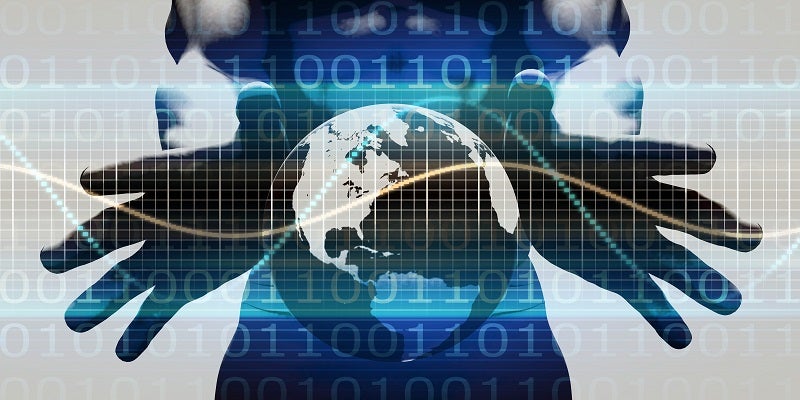 According to a 2018 report by the World Economic Forum (WEF), the development of machines and automation software in the workplace is set to create 58 million new jobs in the next few years. Smart automation technologies are predicted to boost productivity and create better products and services.
While some existing jobs will change in nature, many new jobs will be created and the long-term effect will be positive for the economy as a whole. As companies review the division of labour between human and machines and form a clearer understanding of what kind of opportunities these developments in technology will create, new roles for humans will emerge and evolve.
Enerlytics is at the forefront of this drive towards digitalisation within the energy industry. The tool is an enabler, developed to help humans perform better. The Enerlytics Advanced Condition Monitoring solution, for example, can be programmed through the creation of models to carry out non-stop checks and comparisons of all plant process data, analysing the data to show where discrepancies occurred, and flagging abnormalities before they become bigger problems. No human can analysis over a thousand signals per day continuously, especially when the models are multi-dimensional.
The Plant Performance Tracking, for example, can be configured to display red, amber, green limits in line with historic good performance. Crucially, this enables a continuous improvement culture. Once individuals and teams see that the quality of their work has improved using Enerlytics, they will be motivated to continue to raise their standards.
This is clearly important for plant managers. Every time processes are improved, time and money can be saved. For example, once an engineer is freed from having to collect data from multiple sources and produce a report, they can spend their time analysing that data and drawing conclusions that will be of interest to peers and managers.
What's more, instead of having to generate that report again manually a week later, or at the end of the year, they can press a button as required to generate the same report.
Most Enerlytics applications are mobile ready. This means that instead of having to take a printed out clearance order or a report on a defect, and instead of having physically to stand in front of the assets, engineers are able to see the problem and the associated performance data on their smartphones. As well as improving the experience for the individual engineer, this clearly offers significant time savings for the company.
Furthermore, as personal job satisfaction increases, team motivation is also boosted, improving the overall quality of work performed and therefore the profitability of the asset as a whole.
Who's driving the agenda?
As the energy industry undergoes rapid transformation triggered by the introduction of energy renewables, conventional assets urgently need to change throughout the organisation.
Just as with any other business, power plant operations must become more flexible to be able to compete in the crowded market place of the future. Enerlytics supports more flexible operations, placing users and assets firmly at the center of digital transformation. Proud to be in charge of this new digital solution, engineers and operators are given the opportunity to make a real difference with Enerlytics – to make a visible individual contribution to the energy transition.
By carrying out the digital transformation with the help of Enerlytics solutions, people become part of the journey into the future, working alongside digital tools and automation. Employees feel that they are driving the change rather than being left behind and watching the industry change around them. This encourages the company to invest in training its employees, future-proofing and protecting roles within the company and ensuring a future where the company stays ahead of the competition.
Enerlytics supports such a future investment. The engineer or operator is motivated to share knowledge and experience with peers onsite, through training programs and in everyday working life, thus ensuring a rich information source for generations to come.
Enerlytics also enables engineers and operators to better manage the centre, making it easier to prove why it makes business sense to invest in an asset onsite. Once the centre can see not only the current condition, performance, and risk of an asset, but also how increased investment in that asset could improve future performance and profitability across the operation, the centre will be more likely to invest.
The set of tools that makes up the Enerlytics platform can therefore be used by engineers and operators proactively to show the centre what the benefits of investment could be. Engineers and operators will help drive the agenda, playing a crucial role in the plant's future.
Generating turnover for a secure future, the Enerlytics tool helps to secure the future, both of the plant and its individual assets and of the people who work there. Older employees approaching retirement will recognise that a more profitable company is one that is better equipped both to provide employment and offer a secure future to younger generations, and to ensure they can expect to receive secure pensions as they in turn reach retirement age.
As the plant moves safely and smoothly into a different operating regime, driven by the worlds energy transition, Enerlytics constantly monitors and helps protect the asset so it continues to generate turnover into the future. This safeguards employment for workers and their families.
Freed from the necessity to perform many of the menial daily tasks that previously took up so much precious time, and with a renewed sense of pride in their jobs, teams using Enerlytics can expect to experience an increase in personal job satisfaction and increased motivation to outperform the competition in a more successful, forward-looking enterprise.