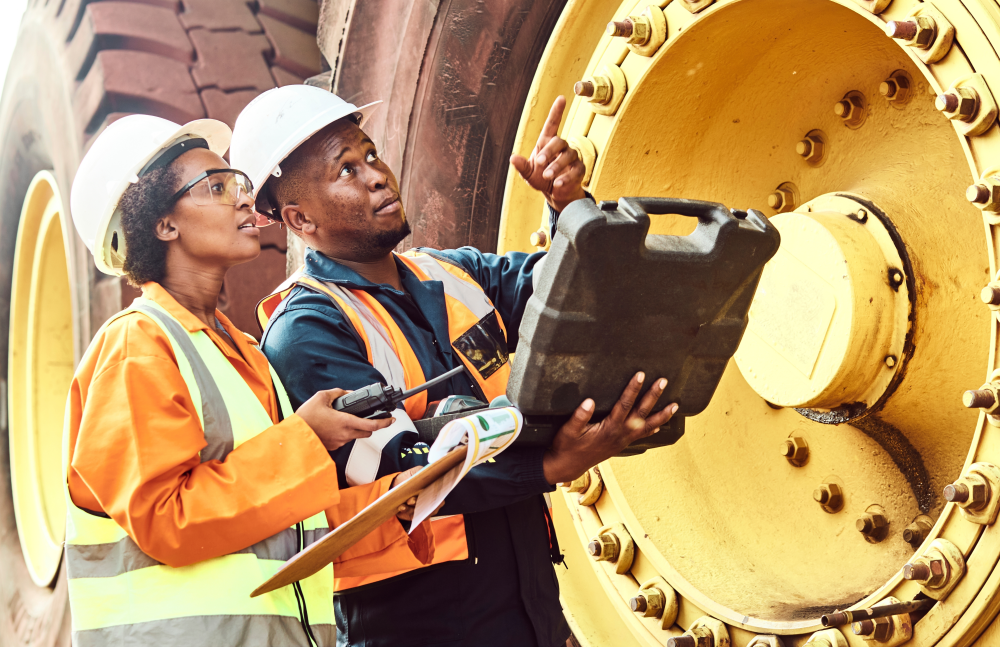 How does Texaco Lubricants support customers from a technical perspective?
Providing ongoing support to customers past the point of purchase is a huge part of the Texaco offer. We provide a highly comprehensive technical training to our in-house sales teams, our distributor networks and even our customers.
Not only is the initial product selection key, but also the ongoing technical support required to help optimise equipment life and performance.
Our company approach is based on what we call a best-in-class assessment – covering everything from product requirements to site locations and customers' current maintenance provisions. Our goal is to look at the complete package from a total cost of ownership standpoint, and ensure we provide practical and beneficial guidance. We understand that lubricants, greases and coolants are business-critical products and should be treated as such.
We take pride in forming fully collaborative partnerships with our customers. Apart from regularly undertaking site visits to understand and monitor equipment requirements, we are always looking for more ways to add value.
One approach is to invite our customers from Europe, central Asia and Africa to visit mines in other regions to share best practice. In the past, we've taken groups to Colorado and Mississippi in the US. While operating conditions and raw products may differ, we feel it's of great value to share knowledge – particularly from established markets – to those who may be relatively new to the sector.
What are the benefits to customers of using an oil analysis programme, such as LubeWatch?
The key purpose of LubeWatch is to help increase equipment longevity, extend drain intervals and anticipate any equipment issues before a failure occurs.
Using a programme such as LubeWatch allows fast results and access to laboratories all over the world. One of our most remote customers in Central Asia found oil analysis played such a significant role in the maintenance and optimisation of their equipment that they decided to add a laboratory onsite. They turned to us for assistance, and we provided guidance, advice and onsite support throughout the project.
How can Texaco Lubricants help customers save costs?
It's not about one element or the value of a specific product – we look at each customer's needs holistically and focus on the total cost of ownership.
Using our Reliability-based Lubrication (RbL) programme, we look at factors such as equipment uptime, accessibility to maintenance, fuel efficiency, component service life, and fluid and filter usage. Once we've analysed those key factors, we turn to product selection, optimised lubrication intervals, inventory management and product integrity. Putting all of this information together allows us to present clear product and maintenance proposals, all of which can be tracked and measured against key performance indicators.
The value of product quality and reliability combined with accessible technical service in isolated locations cannot be underestimated. For us, it's all about the complete package and our customers.
What are the biggest changes and challenges you've seen in mining in recent years?
In terms of challenges, the last few years have seen some significant difficulties in supply and logistics. Thankfully, we're seeing substantial improvements in supply this year, but political unrest, sanctions and border closures are still a huge problem for delivery routes and supply chains, particularly for our customers in central Asia.
Fortunately, our African supply chain is outstanding, and we have excellent distributor and logistics partners, particularly in Nigeria and Ghana, who can navigate any regional issues.
The mining sector is evolving at an extraordinary rate, particularly when new environmental standards and digital transformation are considered. The introduction of drones and autonomous machines, electric powertrains, and other forms of renewable energy for excavators and dump trucks brings fresh challenges, so technical expertise and customer collaboration are crucial.
There is an increasing focus on mining in many African regions. This offers opportunities in terms of economic growth, and in the areas of job creation and further education within local communities. It's an exciting time to witness the investment in people, technology and products brought about by developments within this vital sector.
Download the whitepaper below to discover how measures such as the Critical Raw Materials Act are working to safeguard the supply chain powering the factories building our latest tech, and how this can help your operation.