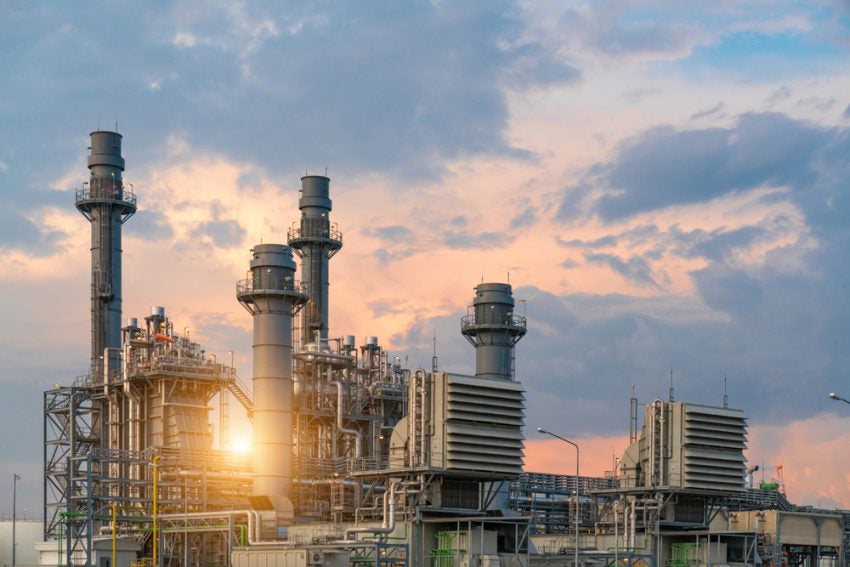 Efficient, clean engines and optimised gas engine drain intervals minimise operating costs and maximise profitability. Texaco Lubricants field-test gas engine products and services to the landfill gas, natural gas, digester and biogas industries, drawing on more than 45 years' of experience.
Texaco Lubricant's HDAX products, for example, are designed to offer wear protection, to deliver oxidation stability to ensure low-maintenance engine performance and improved system uptime.
Reliable gas engine oils and coolants for optimised performance
The newly launched Texaco HDAX 9500 SAE 40 provides extended oil drain intervals to reduce downtime and maintenance costs. It is designed for use at landfills and for biogas, digester gas and sour gas applications.
Texaco HDAX 9500 gas oil helps to control carbon formation and varnish deposits. It delivers anti-wear and anti-scruff performance to extend engine life and profitability.
Texaco HDAX 6500 LFG is a low ash dispersant/detergent type SAE 40 gas engine oil for premium performance. Its low sulphur, nitrogen and phosphorus formulation contains ashless dispersant and oxidation inhibiting technology, as well as enhanced metallic detergent and anti-wear properties.
Texaco HDAX 6500 LFG provides low deposit formation, valve recession control and help minimise pre-ignition in four-stroke engines that run on harsh fuels. It is also designed to offer catalyst protection and extended drain performance. This gas engine oil offers reliable corrosion protection without increasing deposits in the combustion chamber.
Texaco HDAX ELC Premixed 50/50 extended life coolant is designed to provide enhanced heat transfer performance and protection for stationary gas engine systems. Additives in the coolant are high-temperature resistant to help protect against corrosion and reduce maintenance. Its formula is silicate-free, supplying precise heat-transfer performance, and phosphate-free to help minimise phosphate scale and hard water on radiators, hoses and liners.
Meanwhile, the high-performance Texaco Havoline Xtended Life Coolant is designed to protect engines from boiling, freezing and corrosion. The corrosion inhibiting properties can extend service life and system uptime and reduce maintenance requirements for vulnerable cooling system components, such as thermostats, water pumps and radiators.
Free from silicate and phosphates, the coolant's formula is designed to be reliable in high temperatures and to protect against hard water deposits. Texaco HDAX coolants have a demonstrated stationary engine coolant life of up to 32,000 hours when OEM maintenance recommendations are followed. Long-life pump seal protection and high temperature corrosion resistance is delivered to common cooling system metals, such as aluminium.
Expert services to enhance gas engine reliability and performance
To help ensure that gas engine systems run optimally and to help minimise the risk of engine failure leading to downtime, it is important that operators understand the oil condition of their engines.
Texaco LubeWatch is a comprehensive analysis app for engine oil and coolants. Users submit and edit sample details of their product and view the status of their submission in real time. Results from the analysis are then used to arrange any necessary oil changes or downtime to ensure that maintenance is scheduled efficiently and cost-effectively.
To use the app or online system, customers order an oil sample kit that can be integrated with the application using a QR code and scanner, ensuring that analysis data matches the sample. The user selects the relevant component sample from a list, as well as other information such as runtime counters, downtime and filter changes. Within 24 to 48 hours of the sample arriving at the lab, the results are emailed to the user, comprising a report of the findings and action recommendations.
Developing and field-testing gas engine lubricants
Field-testing real world scenarios is an important stage of product development. Texaco Lubricant products face tough trials to evaluate the performance of its products.
Every OEM has unique requirements, so testing must be comprehensive to meet exacting standards. Properties such as wear protection, deposit level control and oil service life are all tested. Typically, the product development process takes 8,000 hours within a 12-month time frame, but this may differ depending on manufacturer requirements.
Additionally, products are internally analysed to determine their performance metrics, such as extended drain intervals, wear over time and varnish potential.
Chevron is an industry-leading energy company, which operates the Texaco brand across Europe. Further information Texaco's products and services can be found at https://europe.chevronlubricants.com