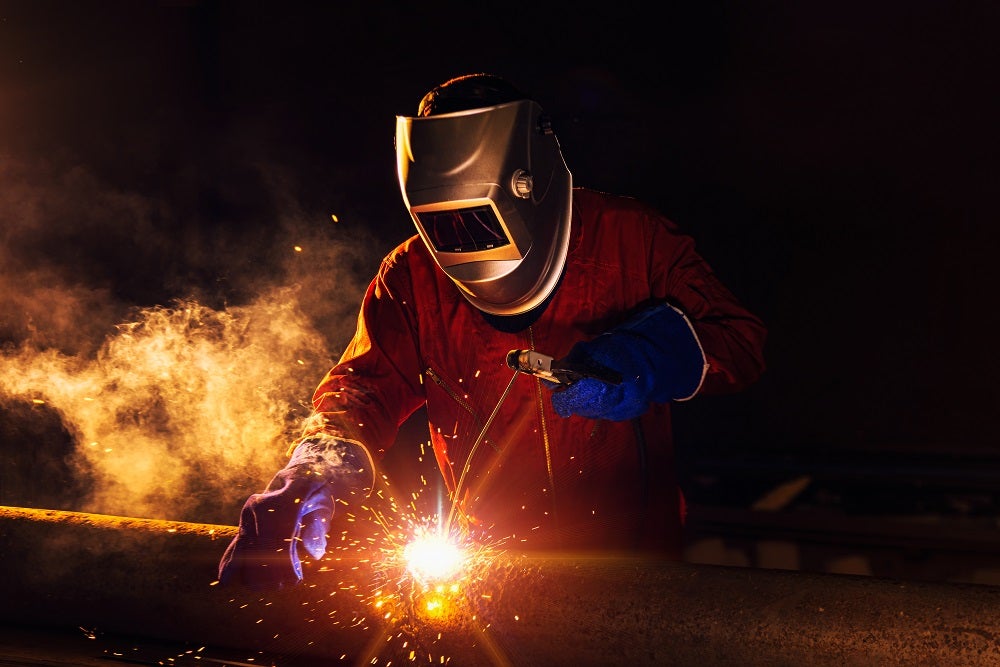 For many manufacturing industries, air filtration units have a difficult job when it comes to dust collection. This is especially true for metalworking applications, such as grinding and welding, which not only produce dust in high volumes, but may result in large heavy particles.
Dust collection is essential for applications that potentially release metal contaminants into the air. Not only can these particles deteriorate equipment and pose a risk of fire, but they can be damaging if they are inhaled.
DELBAG's EuroJet cartridge dust collector has been serving metalworking industries for many years, with customers including international automotive suppliers and manufacturers. This year, the company has relaunched the EuroJet, offering even greater efficiency and customisability than before.
Taking the needs of the metalworking industries into account, DELBAG has made three key changes. Firstly, the EuroJet Premium now features a more powerful fan, and secondly, there are now two standardised base units, which can either be fitted with four cartridges or six cartridges. Customised units or retrofitted additions such as after filters can boost the dust collection unit to filtration class H13, with an efficiency of 99.9%.
Perhaps the most significant change is the new control device. Dirk Geuenich, head of Delbag filter systems sales, explains the benefits of this new feature: "We have a state-of-the-art control device, the MultiTronic 4.0, which enables customers to precisely set the air volume that they're going to need for their process.
"This is important because, in general, you calculate the volume that you need to extract and capture all the fumes, smokes, dusts and so on. This can change due to factors such as pressure drops when the filter is new, or when the elements are new and you have a very low pressure drop, which would mean a higher air volume. If you have clogged or dirty cartridges, then there's a higher pressure drop, which usually negatively influences air volume. With our controller, we are able to measure all the pressure drops and keep the air volume precisely on the level the customer needs with respect to the extraction.
"We also have the ability to adjust the pressure for the cleaning inputs between 3.5 and 5.5 Bar and optimised the cleaning of cartridges with the lowest required pressure. As a benefit for the customer, firstly you save energy and, secondly you increase the lifetime of the cartridges."
The cartridges used for the EuroJet Premium are designed by DELBAG and are flame retardant, which is especially important for metalworking industries that may be dealing with combustible dust that results in sparks or damaged filters.
DELBAG's relaunched EuroJet is designed not only with operational efficiency in mind, but also customers' energy optimisation. The unit's dust collection and pulse-jet cleaning use minimal energy without compromising efficiency, making it compatible with sustainability goals. Additionally, the powerful fan, which can reach 5,000 Pa total pressure, has the added benefit of being silent so as not to contribute to noise pollution.
To find out more about the EuroJet relaunch, including technical specifications for each model, download the whitepaper below.