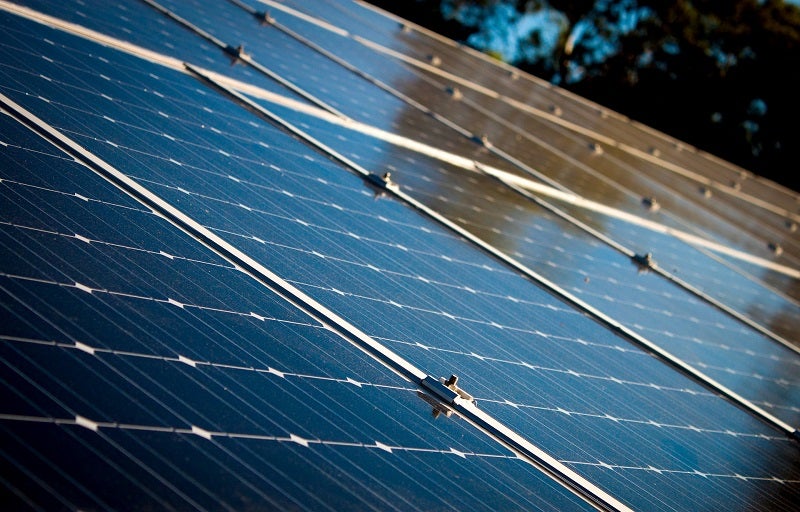 In just a decade, renewables have shifted from niche (and costly) to mainstream (and economical) adoption. But now, the next phase is upon us. Moving beyond aggressive rollouts for wind and solar, the world needs to push ahead with a reconfiguration of the grid ahead of the next generation of renewables, the mass expansion of electric vehicles (EVs), and changes to usage patterns. Are the grids ready for a change? Are they prepared for automated and remote performance management while maintaining safe, efficient, reliable, and flexible distribution networks? Here we explore how smart technologies can ready the grid for the next energy transfer phase.
A predictable revolution
Power generation is driven forward by multiple disruptive forces, including renewables, sensor-equipped devices that feed into the Internet of Things (IoT), advanced software analytics, and socially conscious consumers. The International Energy Agency (IEA) estimates that annual clean energy investment worldwide will need to more than triple by 2030 to around $4 trillion to meet net-zero emissions by 2050. Much of this will be driven by the move to renewables.
Solar energy has massive potential, says Shamik Mehta, Director of Industry Solutions Marketing at Hitachi, and there are many reasons why – beyond acknowledging that our planet gets enough energy from the sun in one hour to meet our energy needs for an entire year. For example, solar panels can be installed anywhere, software modeling can tell you exactly how much power a solar panel will produce, and for residential or commercial properties, data can then be used to estimate how much energy a home or business consumes, and in turn, tell owners accurately how much they'll be able to save monthly. In many cases, these solar panels create enough energy that the utilities are buying it back from consumers, for credit.
Solar is very easy to predict thanks to the reliability of the sun and the equipment involved — and that's why it's the future.
"The other big thing is that the uses of electricity are changing," Shamik explains. "People are beginning to use more batteries in their homes. They are beginning to drive electric cars. They're using smarter thermostats. Consumers are moving away from gas-based appliances to all electric ones, such as induction stovetops. People's awareness about what their homes are consuming when compared against a neighbor's house is growing. It's helping households downsize their appliances or switch to more energy-efficient models. The Nest Thermostat has done what Facebook did for social networking for electricity consumption. Grid operators can no longer ignore this rich data source — and that's driving change."
Shamik says the grid must now manage a very diverse set of energy requirements from a diverse set of customers. As he puts it: "These changes require not only the flow of electrons in two directions but also the flow of data in two directions. Utility providers are going to become more like data analysts."
Are the grids ready for a change?
Grid operators must now also think in terms of consumption patterns, consumer habits, and social-minded demographics. Increasingly they will need to recognize that consumers are smart, switched-on, and aware of where their energy is coming from. It's the same story with commercial clients. Environmental, social, and corporate governance practices are raising the business agenda. Shareholders want to know where the company is buying its power and how much of it is from fossil fuels versus renewables. States like California that are very progressive are demanding local power companies to source as much as 30% of their power from renewable sources and are pressuring businesses to target aggressive deadlines. Shamik says grid operators that fail to take heed of these trends in the market risk being left behind – and data will be key to enabling change.
"Utility companies are looking at the consumption habits of their existing base and they're finding a treasure trove of data," Shamik explains. "In many cases, consumer data goes back 70 years, and perhaps 100 in some places," he says. "Grid operators understand how their customers use energy. They know if the house requires additional power to charge an EV or not. But now the advances in data analytics, IoT and software means that they can better serve their customers while increasing efficiencies. The technology involved is remarkable."
Shamik says the benefit of this is that utility companies will be able to view energy consumption patterns in in real-time and compare it against their historical data. This means they can start measuring and predicting the performance of any single house and compare it against the next house over. Houses on a typical street are often similar, so their energy consumption shouldn't fluctuate widely from one to the other. When it does, utility companies can begin looking in to the why. This is data aggregation and analyses, Shamik explains, which was not possible as recently as 15 years ago and will soon be a gamechanger for utilities companies.
In the future, utility companies will not blindly serve up energy as they did in the past. Instead, they will take an informed and proactive approach as they contend with changing consumer demands and pressure from regulation. Coal and diesel power will no longer be a viable way to meet heightened demand, with greater reliance on renewables such as solar and wind, augmented by utility-scale battery energy storage, which also reacts much faster to peak demands than traditional fossil-fuel generators. Utility companies and grid operators are facing a period of ongoing disruption and uncertainty, with inevitable pressure to control costs and deliver power.
Making connections and understanding data
Hitachi helps utility operators navigate disruption, the energy transition, and understand increased data requirements as they prepare for the future. Lumada, Hitachi's IoT Platform, combines data from virtually any source, IoT or business, and can aggregate it all to get alerts, insights, and tools that help businesses make smarter actions to improve efficiency, safety and costs.
Hitachi Vantara now offers IoT-enabled EV chargers, building transformers, substation equipment, high-voltage DC-to-DC lines, and circuit breakers. These devices allow utility businesses to monitor system efficiency, equipment-operating temperatures, and relative deterioration rates. And this information is available country-wide, around the clock.
Shamik continues, "our Asset Performance Management solution, an easy-to-use application that runs on Lumada, leverages sensor-enabled devices to connect to the cloud, where data scientists can figure out how their equipment is performing to create a truly efficient maintenance strategy." Lumada can also assess all available data from the grid as well as external sources, predict fluctuating energy demands or faulty equipment, and enable utility operators to react much faster and with greater efficiency. As we move into an increasingly complex world, where renewables take center-stage, we're going to need wide-ranging advancements in every facet of grid operation."
To find out how the Hitachi Vantara can bring your operation up-to-speed, download our complimentary whitepaper.