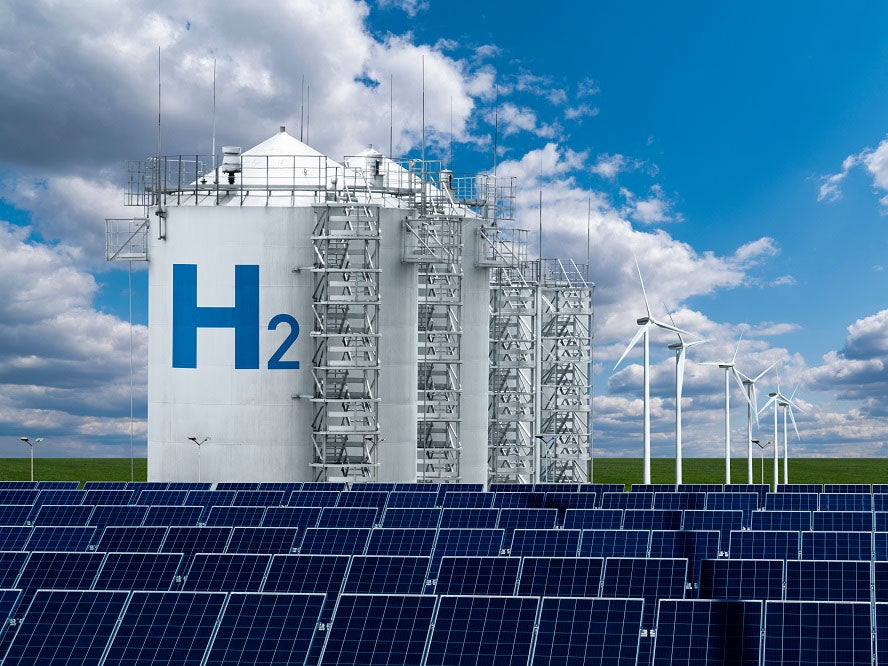 Hydrogen is viewed by many governments as essential to decarbonise heavy industries and heavy-duty transport. Yet the most common methods of hydrogen production are carbon-intensive and rely on fossil fuels, with current usage mainly in steel production and as a chemical feedstock in industrial processes.
There is a considerable drive to reduce the carbon footprint of hydrogen production. At present, various estimates suggest the combined footprint of global hydrogen production is equivalent to the annual CO₂ emissions of Germany. For hydrogen to continue being used for existing purposes, and to also begin to power future industry and transport, alternative sustainable production methods are vital. This is one of the factors fuelling demand for electrolysers.

It is possible to create hydrogen using electrolysis, powered by renewable energy, to divide water into its two elements: oxygen and hydrogen. While the processes are proven and the technology exists, there is an urgent need to scale up capacity and bring down costs to meet industrial levels of demand within a very short space of time.
Scotland has high ambitions. By 2030, the aim is to have 5GW of installed hydrogen production capacity from low-carbon sources using current methods with carbon capture, and renewable hydrogen made by electrolysis. By 2045, this target will take a considerable leap to 25GW. These are huge numbers for a small country, but the progress being made suggests such ambitions are within reach.
Building green hydrogen capacity
There is a real desire to fix the gaps in the supply chain and address production issues, and collaboration is key.
The Scottish Government has been working to find Scottish companies with the potential to become the country's first industrial-scale electrolyser manufacturer. One of those identified was Aqualution, which has a base in Duns in the Scottish Borders.
Aqualution is an internationally recognised provider of a specific disinfectant for food and clinical use, which is produced using the same methods as green hydrogen.
With funding from South of Scottish Enterprise and the University of Edinburgh as an academic partner, Aqualution has made considerable progress in less than 18 months.
The company is now working to develop a technology that it is hoped can outperform current market leaders in green hydrogen production.
"We were asked if we could repurpose our electrolysers to make hydrogen. So, we said we would give it a go. So far, we have been quite successful," says Nick Meakin, CEO at Aqualution.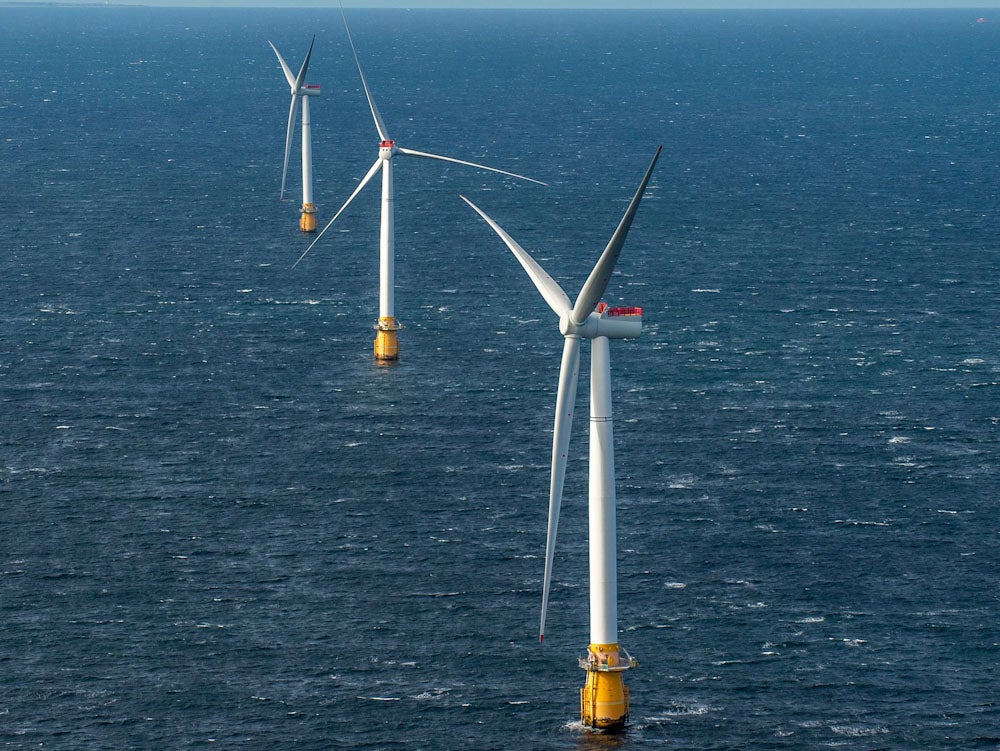 He says his company is often approached and asked to develop solutions for complex applications.
"We are pretty good at finding answers to those challenges and delivering competitive, commercial solutions," he adds.
Advances in electrolysers for hydrogen production
Aqualution is a prime example of how Scotland has the capability to meet its challenging ambitions for hydrogen production capacity.
"We are currently able to manufacture hydrogen at about 50kWh [kilowatt-hours] per kilo, which is pretty competitive, and that is without changing too much in our processes. All we have changed is the electrolytes, the membranes and the electrodes," Meakin adds.
"So far, we have only been able to look at a couple of variations of electrode. We believe we can get much cheaper than that."
He explained that a key factor in Aqualution's success with hydrogen production has been the efficiency of its electrolysers.
"Our efficiencies are over 90%, whereas most of the electrolysers currently commercially available are around 50–60%," he says. "That is all possible because of the strength of our core design."
Aqualution has been working closely with the Scottish Borders Council, which is seeking to convert the heavier vehicles in its fleet to run on hydrogen in the longer term.
Another hurdle that Aqualution has overcome is water quality. When creating hydrogen from water via electrolysis, purification is required to ensure no particulates interfere with the sensitive membranes of the electrolyser. However, this is not an issue with Aqualution's electrolysers – the company is turning Scottish tap water into hydrogen.
Furthermore, the company's core electrolysis technology is used in food production around the world, including in developing countries where water quality is poor. The electrolysers can also be controlled effectively with software from Scotland, even when they are thousands of miles away.
The next steps for green hydrogen
With considerable advances already made in green hydrogen, Meakin says there are plans to advance and refine methods to further scale up production. On the current trajectory, he predicts that production prices could fall to about 35kWh per kilo.
"The next stage for us will be to do some further work on the internals to reduce the voltage across each individual cell, which will further drop the cost per kilo of the hydrogen, but at the same time, using cheap, off-the-shelf power packs to keep the electrolyser build costs low," he says. "Once you have done that, it is just a question of making it bigger and not losing any of the efficiencies."
Within the next 12 months, Meakin suggests production could soon move up to 50kW and 100kW systems, before eventually reaching a megawatt scale.
The company is now working with the University of Edinburgh to make electrolyser components more resilient in the hope of eventually being able to use seawater to create hydrogen, without the need for desalination and purification. This would unlock nearly unlimited supplies of water to feed into the process.
"We are looking at methods in the laboratory to make the membranes and electrodes more robust, so they can stand up to the abuse they would get from those impurities in the seawater," adds Meakin. "That needs a lot of academic input to deliver."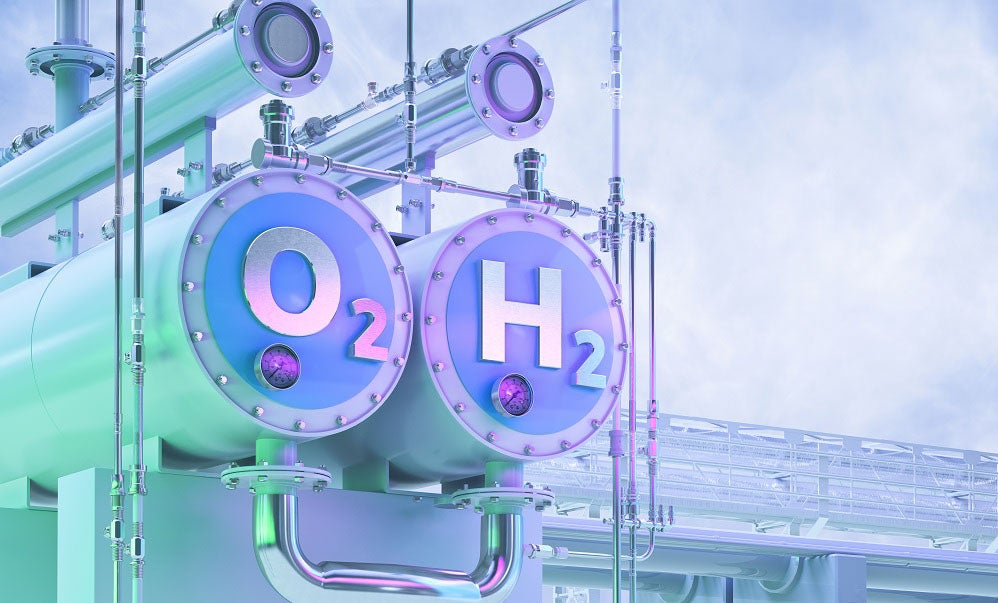 Renewable hydrogen innovations around Scotland
Scotland's globally renowned universities offer companies the opportunity to develop projects alongside world-leading energy industry engineers and scientists.
Elsewhere in Scotland, there are numerous innovative projects focused on green hydrogen. In May, the Scottish Government shared £7m (£8.62m) in funding across 32 hydrogen projects split between feasibility studies and technical demonstrations, along with more projects aimed at developing testing and demonstration facilities.
The HyBrine project led by start-up sHYp secured funding for a feasibility study to explore turning seawater or brine into hydrogen without the need for desalination.
Another funding recipient was a project led by Gravitricity, which is investigating the potential to store hydrogen underground in purpose-built rock shafts. The company claims that up to 100 tonnes of hydrogen could be stored within one shaft.
One of the bigger awards was Hy-One, led by the National Subsea Centre at Robert Gordon University in Aberdeen, which received £1.2m for developing a comprehensive facility to build and test compressed hydrogen storage and distribution vessels.
In addition, £1.1m was awarded to Creed Hydrogen Skills and Innovation Centre in the Outer Hebrides to support the building of a dedicated hydrogen ecosystem.
The energy transition will require significant change, but projects such as Aqualution's show that they are achievable – and many are on track to become a reality sooner rather than later.
To learn more about how Scotland is building its hydrogen economy and the regional hubs delivering the change, download this specially commissioned whitepaper.