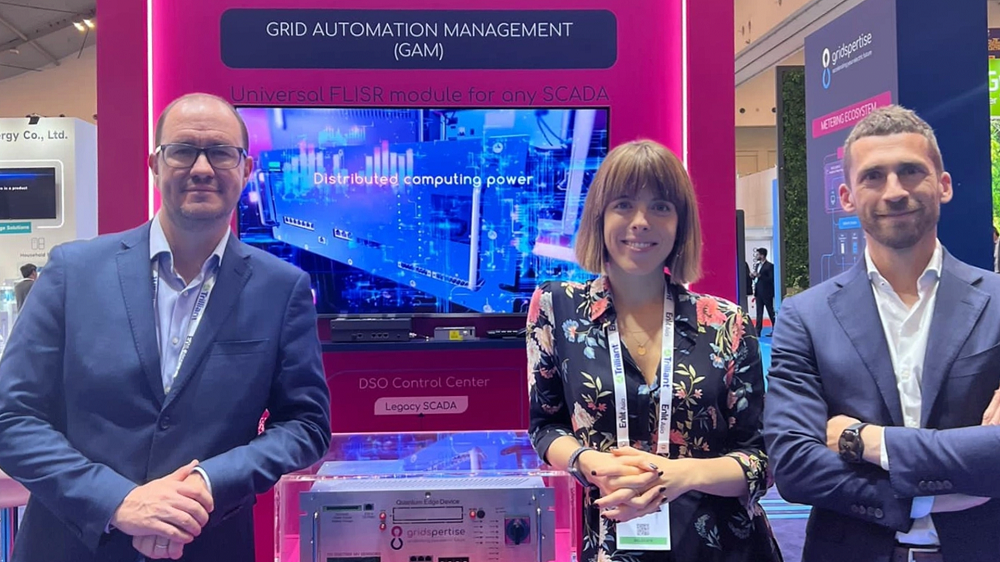 Gridspertise is solidifying its role as an accelerator in the grid transformation and digitalization, and the recent presentation of its new solution for grid automation at Enlit Asia further validates this positioning.
The solution addresses various challenges currently faced by the DSOs to ensure grid reliability, efficiently manage faults, avoid extended outages aggravated by climate events, and reduce downtime. Climate change is increasing the risk of outages due to the increased frequency, severity and distribution of extreme weather events and electricity networks are considered the element of the power system most vulnerable to climate impacts. Furthermore, according to the latest IEA report, the deployment of distributed energy resources can create challenges for system operators, particularly considering that higher levels of electrification result in higher peak loads and potential congestion on distribution grids. A vast part of existing grids was indeed planned when the nature of our energy system was fundamentally different and renewable energy penetration was practically non-existent, for example 40% of Europe's distribution grids are over 40 years old.
Manual fault detection, unpredictable accidents, inadequate maintenance, and extreme temperatures (both high and low) can all pose threats to grid stability. Detecting and isolating faults and subsequently restoring services are costly and time-consuming processes that can result in extended outages, dissatisfied customers, and further increased operational costs due to penalties on service quality indicators. Legacy Supervisory Control and Data Acquisition (SCADA) systems often lack advanced capabilities for effective fault management and self-healing automation and require large investments to be upgraded.
DSOs need a comprehensive solution that addresses these challenges and empowers grid operators to proactively manage faults and enhance grid reliability. This solution should help grid distributors locate the fault position, optimize the used resources, reduce time and impact of the out-of-service area, while maximizing efficiency and response time in line with the authority guidance.
Gridspertise's universal module for Medium Voltage (MV) grid automation smoothly integrates with any SCADA, enhancing legacy system capabilities through smart fault selection, advanced fault location, isolation and service restoration (FLISR), with a recovery time up to less than 1 second. Providing both fast and slow Self-Healing Automation, the new solution provides a comprehensive approach to fault management: DSOs can benefit from greater control, reduced response times and the ability to provide uninterrupted power supply to increase customers' satisfaction rates.
In an exclusive conversation with Santiago Cascante Nogales, Chief Commercial Officer of Gridspertise, he highlights how the company new solution for grid automation management offers exceptional support for DSOs as they tackle the challenges associated with the energy transition.
1. What does differentiate Gridspertise new solution for grid automation management from other FLISR modules?
Fault Location, Isolation and Service Restoration is one of the main smart grid functionalities, and it has become much more necessary as the complexity of the electrical distribution grid is increasing. The best way to improve power availability and reliability is to quickly determine fault locations, isolate them and more importantly, automatically restore power to the feeders. Our solution is SCADA agnostic, meaning that you can integrate this solution with any legacy SCADA the customer may have. With our solution DSOs can make improvements on the operation, leverage the existing investment without costly replacements and avoiding data migration. We offer the possibility of grid automation with seamless scalability.
The second main feature is the capability to manage simple and static complex automations, all of which occur on the edge, meaning that whichever SCADA you have, it is a customer-friendly solution: you have a simple configuration tool that can do it in a scalable way from the operational room. It is not necessary to go to the field: you have access to complete FLISR functionalities and send this configuration to operate the Remote Terminal Units (RTUs) to adopt restoration logics.
2. You presented your grid automation solution in the ASEAN region, can you give us an example of how this solution is best applied in this area?
South Asian nations are one of the major countries worldwide with the biggest increase in demand: they have committed to renewable targets, thus more flexibility and resilience on the grid are necessary to enable a good penetration. In order to respond to this change in demand in a more cost-effective way, grid digitalization is required. With our grid automation solution and our Quantum Edge® device – our edge platform for substation virtualization – we believe that distribution companies in the ASEAN countries can achieve their goal. We offer a one-stop-shop solution that digitalizes grid in order to cope with these challenges.
This combined solution provides the aforementioned FLISR and at the same time protection, automation, and metering schemes: all virtualized in one device that is available with the previous configurations and can cope with upgrades on the network or new functionalities. It is like an accelerator of grid digitalization, and for this reason, we offer this solution and the QEd together as a grid automation management in this area.
3. What are the other energy scenarios in which your grid automation management solution can be applied?
It is a worldwide solution, it responds to a need and tackles a challenge happening in all the networks. Areas with a higher share of renewables on the grid need increased automation, communication, and cybersecurity protection. Countries with high penetration like Germany, the Nordics, the South of Europe, and areas in North America require more controllability and flexibility, which means they need to increase their automation levels. This trend is happening in different ways and all around the world.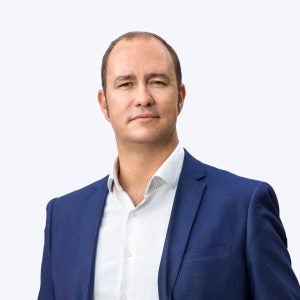 The solution can be applied to any network configuration and in critical infrastructures, where you need an automatic restoration in seconds. The most important feature is not to detect the fault immediately but to activate and realize automatic restoration in seconds. Usually, these solutions are used in hospitals or chemical plants (e.g., high tech companies, refineries, etc.) to reduce downtime and ensure the continuity of service/production. The other big thing about the MV automation module is that you can scale it easily in the overall network. The more penetration in distributed energy resources increases, the more DSOs need to optimize the grids, and in order to add more flexibility DSOs need this grid automation scheme.
4. How is your new grid automation management solution linked to other Gridspertise's solutions, for example which is the direct connection with the QEd?
QEd is an amazing device that allows you to virtualize all the elements that previously were physically installed in the substation. It is like the smartphone of the grid: previously, if you remember, you had your phone, your camera, your microphone, and everything was in different devices. Suddenly a new technology appeared to allow you to run applications and integrate everything in one device: the smartphone.
QEd is basically the same concept: for instance, it can virtualize several intelligent devices (e.g remote terminal units, protections, router etc.) through customizable applications in one single solution, reducing the amount of equipment in the secondary substation,
But QEd is not just a virtualization machine: it has edge processing capabilities, running algorithms including protection, control and automation directly on the edge, closer to the source of data, and acting quickly where the problem is.
When integrated with QEd, the new MV grid automation management solution enables to restore power supply across the grid up to less than 1 second, without the need to install other protection and control devices in field, with an edge automation approach.
We have developed our grid automation management solution for the QEd, allowing DSOs to partner with us in co-creation, design, and development of their own applications following the standard software architecture of the QEd. It is like a marketplace, they can create their own applications.
Historically, at Gridspertise, we have decided to believe in edge automation, and that is a big change: instead of running everything centralized, you rely on the decentralized devices where the problem is. Therefore, you can now connect to any legacy SCADA system because part of the intelligence is decentralized. It is not against cloud or centralized systems, it is a complementary solution, something else that brings you more value. In a nutshell: it is the Robin to our Batman!
This solution can be scaled for the rest of the world: if something works well in Singapore why can't it run in New York? Creativity is all around, and we have to be flexible to the DSOs needs: they need to run and create their own solutions and we provide the platform for them to do so.
5. How does this launch fit in Gridspertise's strategy for the grid automation technologies?
As I mentioned previously, energy demand, renewables and flows complexity are increasing, and all of this is happening at the medium and low voltage level. Historically, this area of the network was not observed, monitored and automated properly, everything started with the metering. Now observability on DERs and flexibility are necessary.
The next step is to control and automate: our company is here to help digitalize, control, observe, and automate the medium and low voltage power lines. This section of the grid is linked to DSOs and final users. Gridspertise is here to make energy infrastructure fit to meet the evolving needs of DSOs, grid users and electricity end customers, accelerating our electric future.
About Santiago Cascante Nogales
Santiago Cascante Nogales is the Chief Commercial Officer at Gridspertise.
He acquired extensive international experience in the energy market, holding positions of responsibility at top companies like Schneider Electric and Siemens. Prior to joining Endesa, a subsidiary of Enel Group, Dr. Cascante concentrated on developing new business opportunities in the Transmission & Distribution Market.
His current role as CCO of Gridspertise is to partner with DSOs all over the world to provide them with cutting-edge and effective technologies, accelerating the transformation and digitalization of their businesses. He formerly led the Innovation Division at various Enel Group corporations (Enel and Endesa), creating new business with a strong technological background on smart grids, flexibility and smart e-mobility. He is also an experienced speaker and lecturer on entrepreneurship at a variety of business schools, providing market assessment for new ventures.
Dr. Cascante holds a Master's in Engineering from the Polytechnic University of Catalonia (UPC) and a Master's in Business Administration from the University of Edinburgh Business School.
About Gridspertise
Gridspertise offers grid intelligent devices, end-to-end cloud-edge platform solutions and services to accelerate the digital transformation of electricity distribution grids across three main areas: metering and grid edge digitalization, network infrastructure digitalization, field operation digitalization. The Company's portfolio is designed as an open ecosystem, easy to integrate with Distribution System Operators' existing infrastructure, combining intelligent and automated grid devices with ready-to-use modular applications, running at central level as well as on the edge. The Company was set up in 2021 as a carve-out of Enel's twenty-year-long experience in developing, testing, and scaling up digital technologies to transform legacy distribution networks into smart grids. Gridspertise is today jointly controlled by the Enel Group and one of the leading global alternative investment managers, CVC Capital Partners. The Company has a significant intellectual property portfolio of over 350 patents and combines its expertise in grid digitalization with cutting-edge solutions from leading technology partners to tackle the evolving digitalization needs of the energy market. A milestone of 100 million smart meters with Gridspertise technology delivered globally has been recently reached by the Company, meeting the need of several energy markets and regulations. Gridspertise is headquartered in Italy with subsidiaries in Spain, Brazil, India and the United States. Current target markets include Europe, Latin America and North America, expanding towards Asia-Pacific and Africa, where investments in power grids will drive infrastructure upgrade projects in the near future. Furthermore, the recent acquisition of Aidon, a leader in smart metering in the Nordics, expands Gridspertise opportunities in one of the most advanced grids scenarios.
For further information, visit www.gridspertise.com