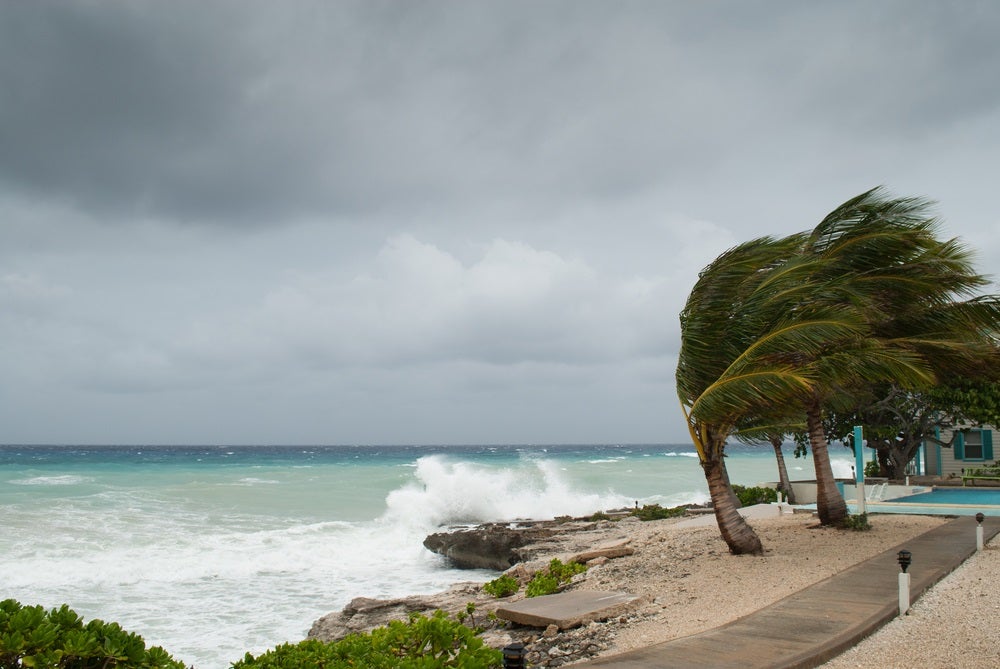 Based in St Vincent & the Grenadines, the Rainbow Radio League (RRL) is a non-profit organisation bringing emergency communications to some of the most vulnerable and remote locations in the Caribbean. RRL recently received its third shipment of donated emergency communications equipment from Barrett Communications, and is putting it to good use by helping to anticipate and respond to natural disasters, and ultimately save lives.
St Vincent and the surrounding islands are located in the Caribbean's hurricane belt, which experiences an annual hurricane season, and in proximity to an active volcano, La Soufrière. Emergency HF radio equipment can transmit signals across mountainous terrain and between remote locations, making it ideal for communications between the islands – and RRL's network has already proven its worth in recent years. Even when mobile networks go down, HF radio infrastructure maintains communications, allowing relief organisations and local aid groups to provide vital response to emergency situations.
Constant contact
For over 70 years, the Caribbean Emergency and Weather Net has provided a general calling frequency for the Caribbean Islands and neighbouring nations. "The Caribbean Emergency and Weather Net is a regional HF network," says Donald De Riggs, the director of RRL. "We meet twice a day to share the latest weather information, but also seismic information." Volunteer radio operators have an increasing role in monitoring the weather in real time and providing information over communications networks.
Barrett Communications has provided RRL with three shipments of emergency communications equipment, including HF radios, antennas and solar panels. The most recent shipment, in February 2023, took the group closer to establishing an island-wide HF radio communications network. Recent advancements in communications technology mean it is now possible to send emails, texts and even images wirelessly.
"Since we are prone to several natural disasters, this type of equipment is absolutely necessary," says De Riggs.
An established communications network and positive relationships with neighbouring nations and organisations enables the islands to not only respond to emergencies, but to anticipate them. "With a volcanic eruption, you normally get two to four weeks of notice," says De Riggs. Having advance warning can make all the difference when it comes to life-saving response measures. "When we had our volcanic eruption two years ago, we were in daily contact before it erupted with the regional organisation CDEMA, based in Barbados," De Riggs adds.
Communications of the future
A life-saving network relies on its operators, and the RRL is primarily run by radio amateurs. As part of its work, the RRL engages the community in order to train the radio amateurs of the future and ensure that skilled personnel exist to run the network.
"Young children are our greatest asset," explains de Riggs. "We are linked with two schools, and we have a summer programme. We take the equipment into schools and chat with other radio amateurs in different islands and domestically – that is very interesting for a student."
The schools project currently involves two local high schools: JP Eustace Memorial Secondary School and Emmanuel High School – Mespo. RRL volunteers outline the role of amateur radio and provide demonstrations using the Barrett 2090 manpack. The students are involved in erecting rapid deployment antenna and participating in the wireless link-up between the two schools. This vision is to run this as an annual event, to eventually include all the secondary schools on the island.
"We try to get them interested as young as possible," de Riggs explains. "Knowing something about radio can help you get a job as a communications officer, for example at the airport."
RRL also offers training to air traffic controllers, police officers, military officers and members of the port authority. "We provide training to all the personnel at the National Emergency Management Organisation (NEMO), and we don't charge them for that," adds de Riggs. "That is our contribution to national development." Barrett equipment forms a vital part of the emergency infrastructure that NEMO relies upon during national emergencies.
With the help of Barrett equipment, RRL continues to pursue its life-saving work, including further training sessions in advance of this year's hurricane season. With goals to establish HF radio stations across the islands and expand its training programmes, RRL is bringing communications infrastructure to where it is needed most.