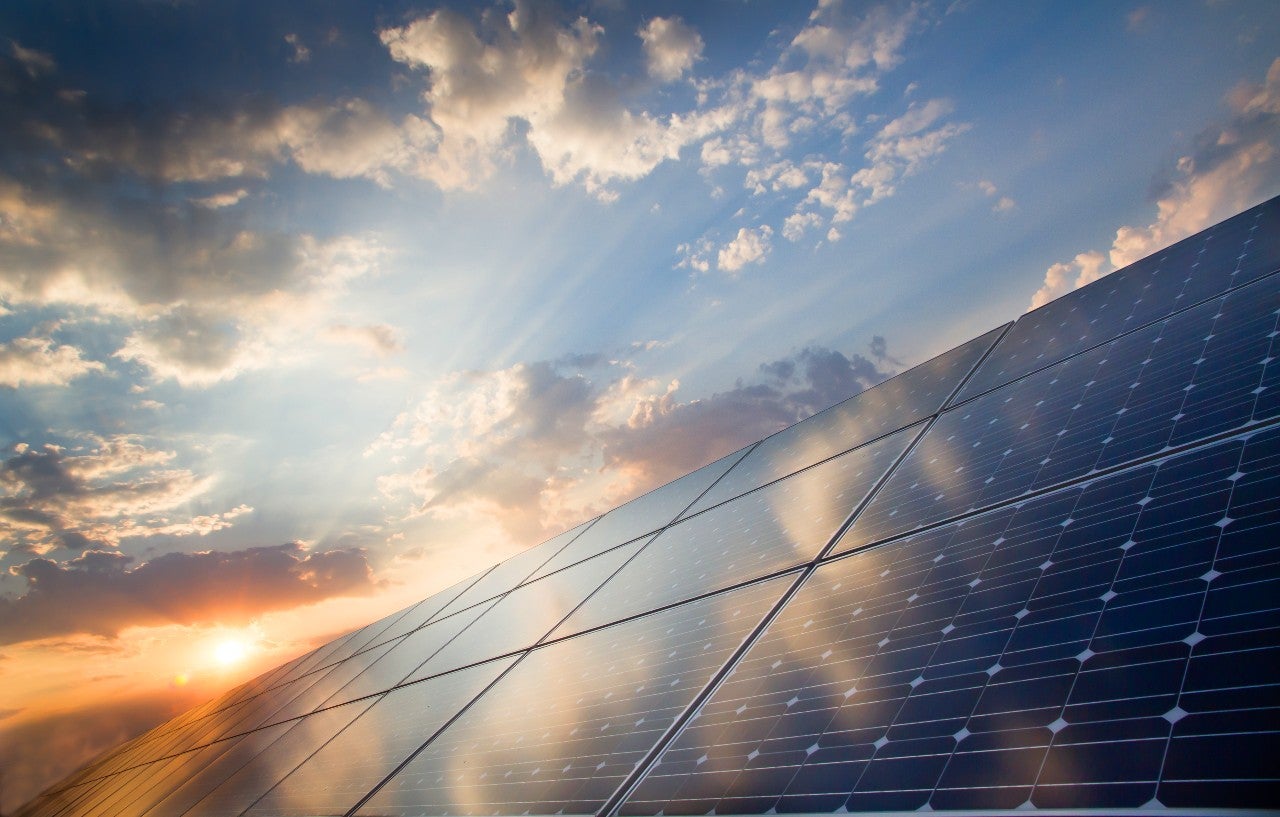 Europe's renewable energy sector continues to expand, and with it the interest of investors – but the market for mergers and acquisitions (M&A) and project finance has seen a turbulent few years. Growth since Covid has been offset by soaring inflation and rising interest rates, as the impacts of the war in Ukraine are felt across the energy industry as a whole.
Emilio Zito has been with the M&A and investment team of French energy multinational EDF since 2008. As such, he's able to take the long view of Europe's renewable energy sector, and its potential for investors. Stock prices and valuations reached "crazy" levels during the pandemic, he says, and have only recently started to correct. Investors should pay particular attention to internal rate of return (IRR) calculations in this context.
"The very high valuations that we had been having are not always a good thing for the industry because it reduces competition – you will have less people able to invest, only those with a huge amount of liquidity," says Zito. "In my personal view, for some mature technologies like onshore and even offshore wind, in some cases valuations have achieved levels that are not compatible with a healthy market."
While prices may have started to come down since the invasion of Ukraine, the war has also, of course, had a cascading effect on energy prices, inflation, and interest rates.
"High interest rates mean that the debt to finance renewable power has become more expensive," says Zito. "Valuations should normally be lower because of the higher financing costs, but unfortunately, up to now, I am not seeing a huge amount of negative impact on valuations. And a high cost-of-financing environment is never good for M&A."
He remains hopeful, though, that a more stabilising situation may be around the corner.
For Europe, the Ukraine war has demonstrated the importance of energy security and being prepared for the unexpected.
"The war in Ukraine, this is the classic example of something unforeseen, and unforeseeable, that impacts you very negatively," says Zito. "Because your objectives, your ambitions, your priorities can suddenly change, including climate-related ambitions and objectives. In our industry, you need to be as efficient and effective in changing, as needed, your strategy, your behaviour."
Cross-border and cross-sector collaboration will be required for Europe to achieve its net zero carbon emission goals. The industry needs to work together to bring the price of clean energy technologies down, in order to facilitate mass take-up. Has Zito seen much evidence of this?
"It's a difficult one," he says. "It depends on the geographies, depends on the technology. All in all, it's quite collaborative, but I'm sure the industry could do more.
"When we do transactions, when we do our diligence to buy or sell an asset, to partner with people, or just to find sites to develop, I'm talking as an M&A transaction person, not as a developer, [but] I'm seeing good collaborative behaviours."
When asked why EDF chose to work with Sterling Technology, for its virtual data rooms (VDRs), for Zito it is simply about finding the best tool for the job.
"When we are working on a deal, we select the best data room provider for that transaction – the one that gives us the best value for money, with the most appropriate platform for each of our deals," he says. "You need the best and most friendly service possible, one that won't give you problems of access or problems downloading things, and which preserves confidentiality. It's an essential tool to be successful in a transaction."
Discover further insights:
To learn more, download our new report 'M&A and financing in the post-pandemic European renewable energy sector', published in association with Sterling Technology – the premium virtual data room for renewable energy dealmaking.