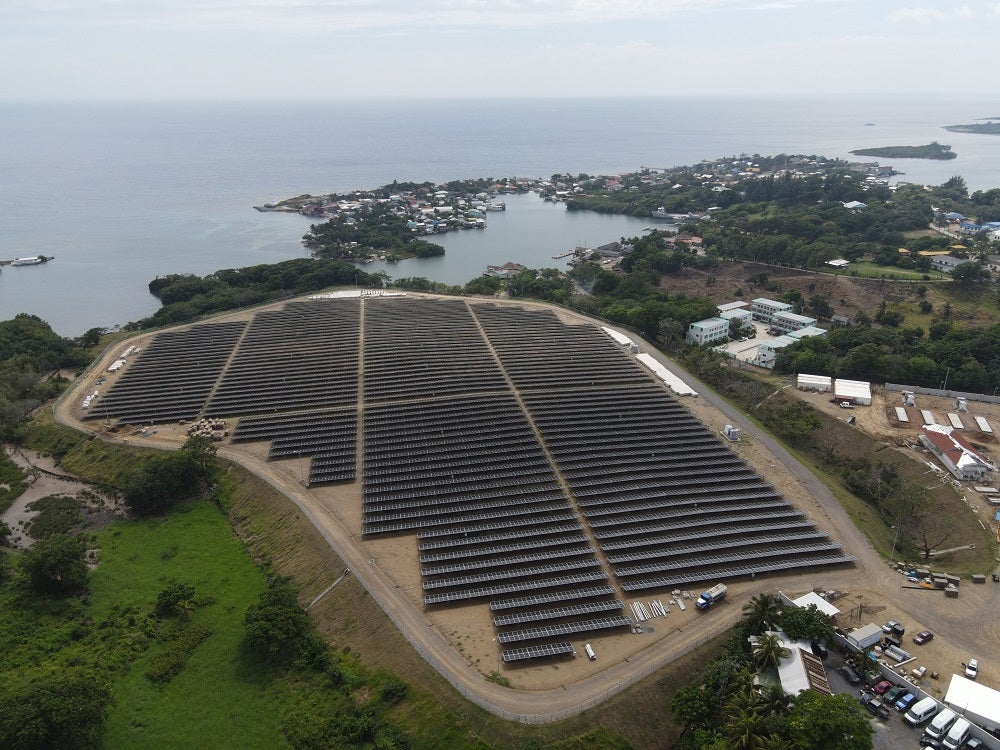 The push for sustainable electricity production is global, and it's not just mainland grids looking for reliable renewable energy. For off-grid facilities such as remote mines or for people living on small islands such as those found in the Caribbean, it is essential that energy generation is enhanced and carbon footprints are reduced.
Small islands work hard to provide residents with reliable energy, and often they are faced with challenges such as extreme weather and high imported fuel costs. Given the nature of renewable energy resources—less predictability which can lead to potential unreliability—at first one might think that a jump towards greener energy is too much of a challenge in these conditions.
However, from the sun-kissed beaches of Roatan in the Caribbean to the volcanic Graciosa Island off the coast of Portugal, the answer has proven to be hybrid systems. Like many other islanded grids, these islands were reliant on expensive fuel shipments to keep power plants running. By switching to an integrated hybrid power plant, they are able to keep up with energy demand and increase the percentage of energy consumption that comes from renewable energy sources could ultimately reduce the cost of energy with the same or better reliability.
As the name suggests, hybrid power plants combine different technologies to produce power, such as wind, solar and energy storage. Optimising the advantages of these different technologies is key to orchestrate these facilities and providing affordable reliable power, which is why off-grid facilities and islanded grid communities of all sizes are turning to Wärtsilä with its hybrid power solutions and GEMS Digital Energy Platform.
Hybrid systems are not a copy-and-paste solution. Wärtsilä customises its hybrid solutions based on energy demand and the system's unique challenges, all the while keeping the customer in mind by providing a user-friendly interface and working closely with customer design and operational engineer teams to ensure an easy adaptation and smooth operation.
The GEMS platform is central to the success of the hybrid systems installed in Roatan and Graciosa, amongst others. GEMS has the ability to synchronise, control and optimise both Wärtsilä-provided new-built energy storage systems and engines, as well as existing assets, in addition to making it easier for new resources to be integrated into the portfolio later on. Using machine learning, GEMS derives knowledge from historical data and conducts optimised operation planning to maximise control goals and stay within constraints. The GEMS Rule Engine turns this knowledge into machine rules and directs plant operations according to preconfigured rules and detections, such as market pricing and equipment status. Combining these two technologies enables fully-automated, adaptive and optimised plant operations, which saves money and helps customers reach their performance and renewable targets.
The system's advanced load and renewables forecasting enables the GEMS Power Plant Controller (PPC) to conduct intelligent power control and forecast-based tertiary control to decide which assets to run in order to achieve the highest level of economic optimisation. The optimisation algorithm dynamically results in the lowest levelised cost of energy (LCOE) given the resources available in a hybrid system. GEMS specifically reduces issues of renewable intermittency by using artificial intelligence, machine learning and dynamic data analytics to calibrate what type of generation is needed at a specific time, optimising complex assets for optimal efficiency.
Ultimately, it is the results that speak for themselves. Wärtsilä delivered a 6 MW / 6 MWh energy management and storage system for ContourGlobal on the island of Bonaire, an island with 19,000 inhabitants. The project integrated wind, solar and the Wärtsilä Energy Storage System (ESS) with existing thermal generation assets. During phase one, which was completed in 2019, renewable penetration on the island has almost doubled. Looking forward, Bonaire is on the path to achieving its 100% renewable target, with further phases including the addition of five new Heavy Fuel Oil (HFO) engines on top of the existing thermal technology, as well as more wind and solar technology. As the island grid increases in size, GEMS will enable further renewable penetration and lower the cost of energy.
Optimising energy production and helping customers to meet requirements when it comes to adopting greener energy, such as Paris Agreement objectives, is fuelling growing trends of hybrid system demand in Australasia and around the world. Introducing new technology towards a sustainable future is something no grid is too big or small to adopt. Download the case study below to find out more about the difference hybrid systems can make to your operations and community.