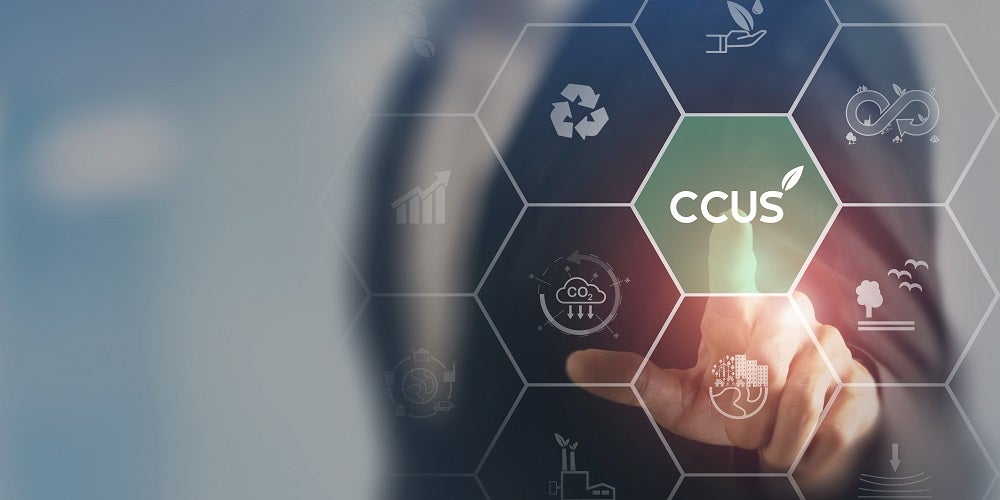 CCUS projects can typically achieve more than 90% capture efficiency, meaning that facilities such as power plants, chemical plants, and cement manufacturers could drastically reduce global greenhouse gas emissions. Captured CO2 can either be permanently stored in underground geological formations or utilised for other purposes, such as the production of low-carbon fuels.
There are currently only 35 commercial facilities applying CCUS to industrial processes around the globe, which captures approximately 45 megatons of CO2 each year. While this sounds impressive, the Paris Agreement stipulates that we must meet a 1.5°C global warming target by 2050, requiring global greenhouse gas emissions to reach Net Zero. According to GlobalData Energy insight, this will require CCUS capacity to be ramped up 190-fold, to as much as 7.6 Gtpa (gigatons per annum).
Previously, the UK was one of the first movers when it came to accelerating CCUS early project developments, primarily due to the extensive storage capacity off the UK coast. However, the US is now leading in terms of CCUS projects being pushed forward. In fact, according to GlobalData's Energy Transition in North America report, North America's CCS capacity at the end of 2021 was 28 mtpa, representing 63% of global capacity. By 2030, it is expected to reach 171 mtpa, totalling 48% of global capacity as other regions also ramp up project deployment.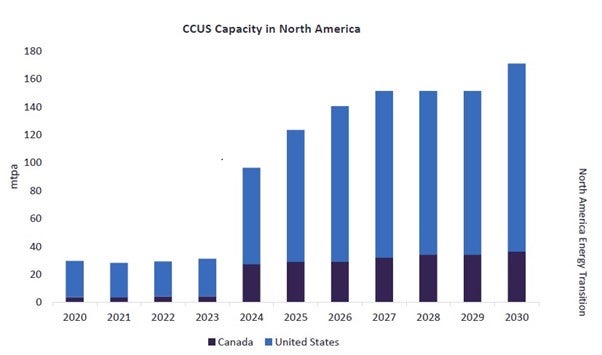 Shaun Poll, Senior Vice President of CCUS operations UK at Worley, says that global government incentives are needed to push for more large-scale CCUS projects.
"Governments have made commitments to significant carbon reduction policies and are supporting CCUS projects through a variety of programmes, such as the Inflation Reduction Act of 2022 (IRA) in the US. The UK has recently announced the next stage of funding for CCUS projects in line with the Powering Up Britain strategy. Similarly, in the EU, there's now the EU Green Deal Industrial Plan that was just launched in March, which will also accelerate the CCS projects across the EU."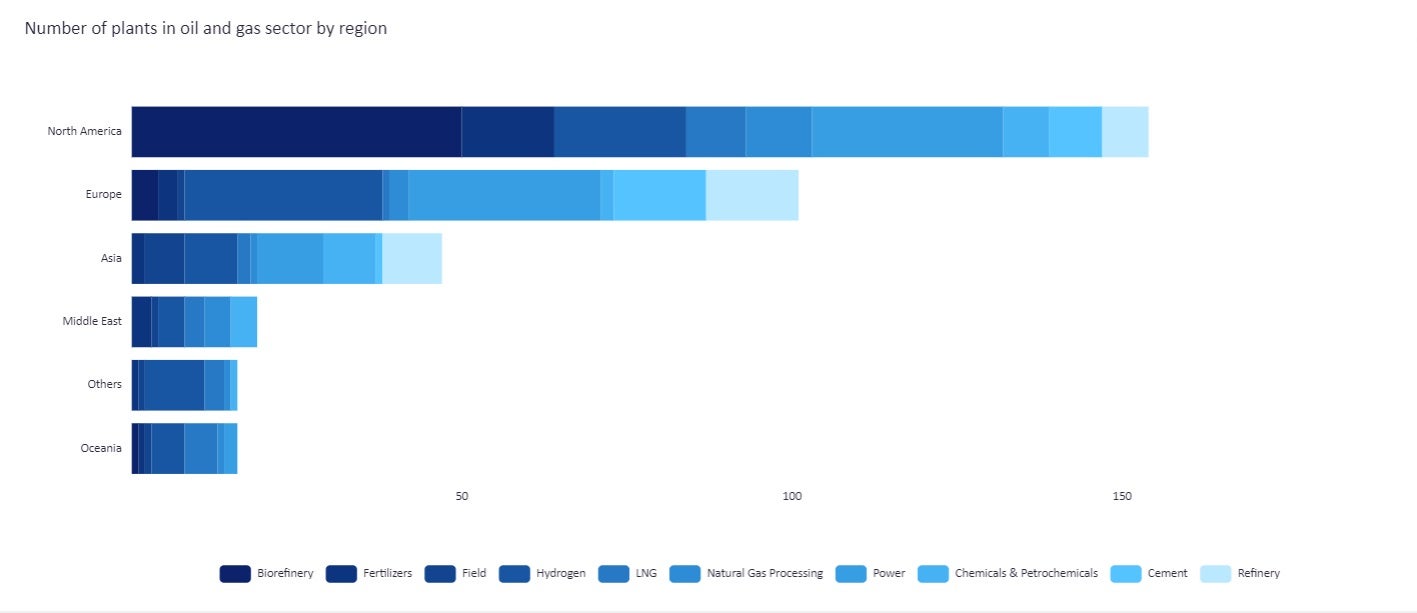 According to the EU's 2022 guidelines on state aid for climate, environmental protection and energy, any technologies that contribute to the reduction of greenhouse gas emissions are "in principle" eligible for state aid, including CCS/CCU; production of low-carbon energy or synthetic fuels produced using low-carbon energy; and reduction or avoidance of emissions resulting from industrial processes, including the processing of raw materials.
In March 2023 the guidelines were updated, partly in response to the US IRA, loosening the conditions attached to state aid for clean tech and allowing member states to, in exceptional cases, "provide higher support to individual companies, where there is a real risk of investments being diverted away from Europe".
Furthermore, the EU Hydrogen Strategy encourages the use of CCUS to produce low-carbon hydrogen, while a July 2022 call for large-scale projects saw seven CCUS projects selected for funding from the European Commission's Innovation Fund.
Standardising best practices for CCUS projects
While many funds and frameworks may now be in place, it will take time to see the results filter through to industry. CCUS covers a range of technologies, and projects are often first-of-a-kind, with unproven business models.
"These commercial business models take time to get government approvals, and companies continue to make significant pre-investments in CCUS, but until the commercial models are fully in place and clearly understood, companies cannot fully invest in the CCUS project deployment," says Poll.
"First-of-a-kind projects at scale require all parties to work together to deliver a successful project. The US is a great example of this, where the Inflation Reduction Act has given confidence to operators and CCUS supply chain stakeholders that CCUS is now an industry that is supported. Projects can be deployed at scale and there will be a significant ramp-up in the projects being deployed as a result of this market confidence.
"There is a similar story across other areas of the globe, such as the UK and Europe, but at a slower pace due to the business models not being as mature as the US at the moment," continues Poll. "The CCUS industry is keen to deploy at scale and pace and continue to play a key role in reducing CO2 emissions. In the coming years, the industry will go from first-of-a-kind projects to a mature industry, resulting in increased standardisation and efficiency."
In the UK, Net Zero Teesside Power, part of the East Coast Cluster, was one of eight projects selected by the government to proceed to the next stage of negotiations for support. The UK's cluster sequencing approach to the development of its CCUS sector enables projects to share infrastructure for the transport and storage of carbon, thus reducing costs.
In the long term, CCUS projects will be deployed at scale with established delivery benchmarks. Increasing confidence in project delivery and cost certainty. Sectors such as oil and gas or LNG projects have a standard way of operating, whereas CCUS projects currently do not have sufficient reference projects at scale that have been completed to have the same level of standardisation. Incentives such as Canada's 2022 federal investment tax credits for CCUS and the extension of the Inflation Reduction Act in the US encourage the growth of CCUS project deployments, and the associated standardised practices will continue to grow confidence in the industry.
Further details:
For further information on CCUS and Worley, download the paper below.