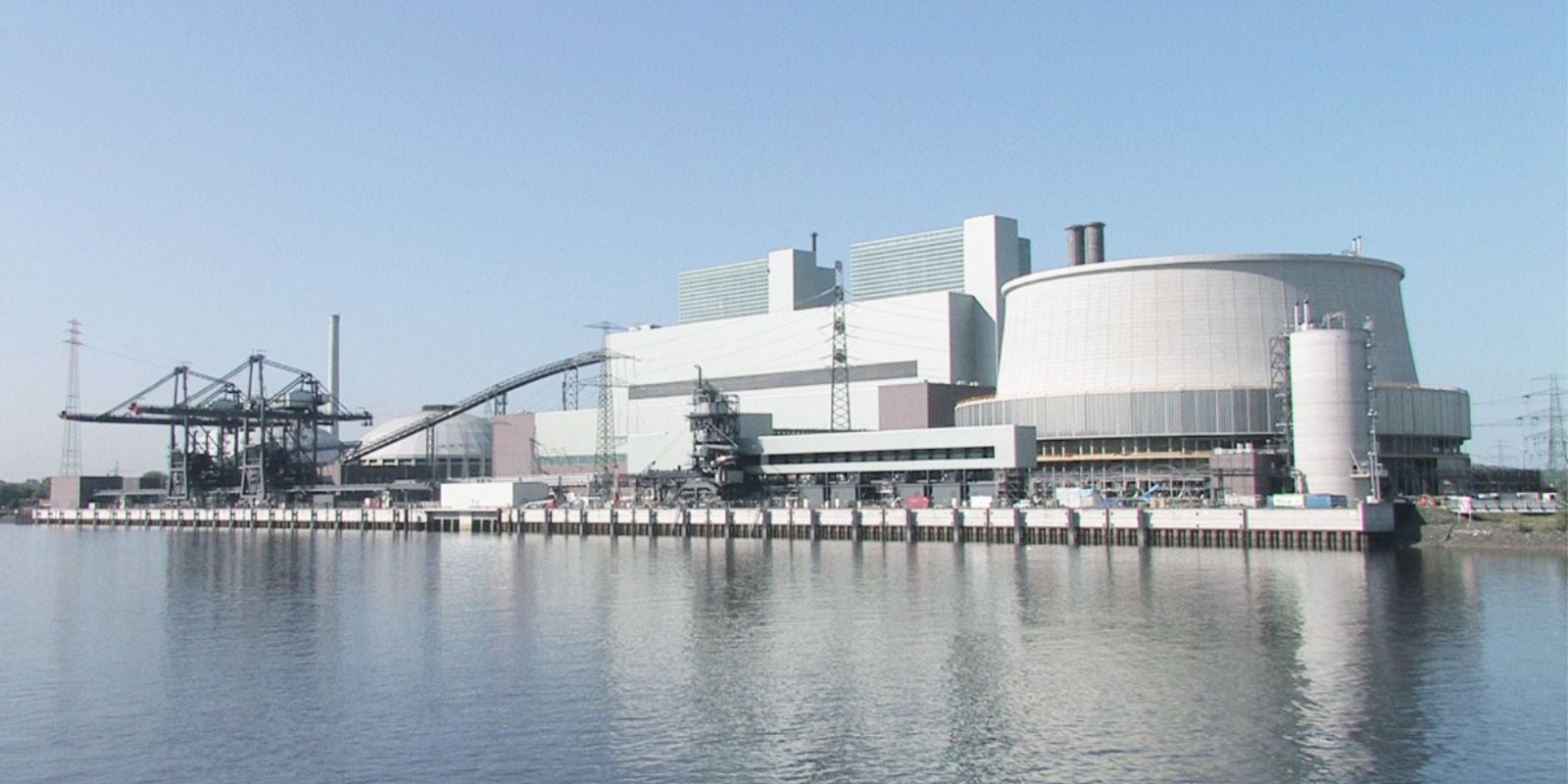 Located on the river Elbe in the city of Hamburg, Germany, the quarter of Moorburg is the site of one of the first decarbonisation projects of its kind. Green hydrogen is recognised as one of the key levers for reaching the 2050 net-zero targets that are vital to climate security, and the Hamburg Green Hydrogen Hub aims to generate it at scale, out of a decommissioned coal power station at Moorburg.
Shell, Hamburger Energiewerke, Mitsubishi Heavy Industries (MHI), and Vattenfall have come together with one ambition: to build an electrolysis facility that will produce hydrogen to help decarbonise an entire port economy and provide zero-carbon heat for the city's residents. The hydrogen generated at the facility will replace fossil fuels in nearby industrial production, logistics and mobility. Building on existing technology, but deploying it on a whole new scale, the project would create one of the largest electrolysis plants in Europe.
Hydrogen is essential to driving decarbonisation in heavy industry, and this project is the first major step towards the long-term decarbonisation of the port. Its goal is to launch Hamburg's future hydrogen economy and act as a foundation for a complete hydrogen value chain in the region.
The plan? To convert Moorburg's coal-fired power plant to a scalable electrolysis facility, where renewable wind and solar power will be used to produce hydrogen from water. The electrolyser will have an initial output of 100MW, as early as 2025, and will grow with increasing hydrogen requirements. Waste heat will be repurposed, with the potential to supply up to 6,000 residential units from the start of operations.
The project, backed by the government of the City of Hamburg, aims to provide a model for the rest of Germany and Europe. According to a statement by the three forces behind this effort: "The establishment of an electrolysis facility to produce green hydrogen on the site of a decommissioned coal-fired power plant is a prime example of how the transformation of fossil-fuel production sites can be achieved at other locations in Europe".
Doing more in Moorburg
For a project of this scale and ambition, one of the first and most important considerations was location.
Northern Europe's most important trading centre and home to Germany's biggest port, Hamburg is a hub of heavy industry and home to a wealth of potential applications for hydrogen. There is an existing demand structure for green hydrogen in this region, consisting of a broad spectrum of customers from heavy industry and transport.
Next to Hamburg's River Elbe and in the centre of the industrial metropolis of the Port of Hamburg lies Moorburg, home to the obsolete coal-fired power station that will undergo a green transformation and be the starting point of Hamburg's hydrogen economy.
Hamburg's municipal gas network already intends to create the Port of Hamburg's hydrogen network within ten years and is already planning the distribution infrastructure.
Moorburg is rich in existing infrastructure, including electrical connection to the 380,000V national network and the City of Hamburg's 110,000V network. Its established connection to the wind power region of Brunsbüttel, Germany means Moorburg has direct access to the green electricity supply which will power the generation of hydrogen from water. In future project expansions, ships from overseas will be able to use the quay and port facilities, paving the way for an effective supply chain and optimal logistics and storage options. In short, there is no better place to transform an economy.
Value chain reaction
While the hydrogen transformation will begin in the Moorburg facility, it will not end there.
When it comes to real, long-term decarbonisation, an entire value chain is needed. The Hamburg Green Hydrogen Hub will help develop a full hydrogen value chain, from generation to storage, transport and utilisation.
The project is part of the Hamburg Hydrogen Network of 12 companies, which will link hydrogen production and utilisation. By 2026, the network could reduce CO2 emissions in Hamburg by 170,000 tons per year. By 2030, its impact could be as staggering as 1 million tons a year.
Moving forward, the Moorburg facility will be further developed into a Green Energy Hub, with the aim to explore the further potential for renewable energy generation at the site.
The value of experience
When it comes to a technical challenge of this scale and importance, real expertise is paramount. With a legacy of engineering excellence dating back more than 130 years, MHI brings long experience and outstanding technical capabilities to bear on this first-of-its-kind project.
The company will help to oversee the integration of the new electrolysis system into the old power plant, ensuring efficiency and safety are maintained and space is optimised. Once the facility is up and running, MHI specialists will help ensure that waste heat is used to the best advantage and that the facility is effectively integrated into the hydrogen grid.
The Hamburg Green Hydrogen Hub is driving a crucial and timely transformation which will demonstrate real, long-term decarbonisation and serve as one of the first models for what can – and must – be done to progress towards a zero-carbon future.