Advancements in computer-aided design (CAD) and finite element analysis (FEA) simulation over the past few decades have changed the way that engineers work. Combined with a growing global interest in environmentally friendly design, even the highest quality products can fall behind.
DELBAG, a member of the Hengst Group, has provided its MultiForm compact filter V-bank to heavy-duty industries and commercially used buildings for 30 years, but the time came for an update. With new tools at their disposal, and a focus on sustainability, Hengst engineers have introduced a number of new features. Project manager for advanced development and lead engineer for this project, Markus Lüersmann, explains what changes were made to meet the needs of the modern market.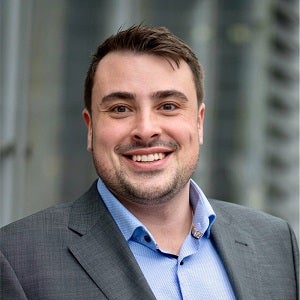 "The product manager for DELBAG air filter elements told us that we had an old design that's not representative of the current market, so we wanted something better for our customers," Lüersmann explains. "We had the opportunity to do it, and we wanted the new design to be more environmentally friendly, so we could save energy with a lower differential pressure. Another goal was to make it lighter than before to save material, not only because we wanted to create a better and more sustainable product, but also so it's more manageable and portable for our customers."
A number of practical improvements were made to the design of the frame for the v-bank air filter, including the introduction of handles so that it can be more easily carried, as well as angled water drain grooves. A drip tray for excessive condensate means that this filter is suitable for food and beverage industries. The frame colour was also updated to be more modern, and now boasts Hengst's company colours, blue and yellow.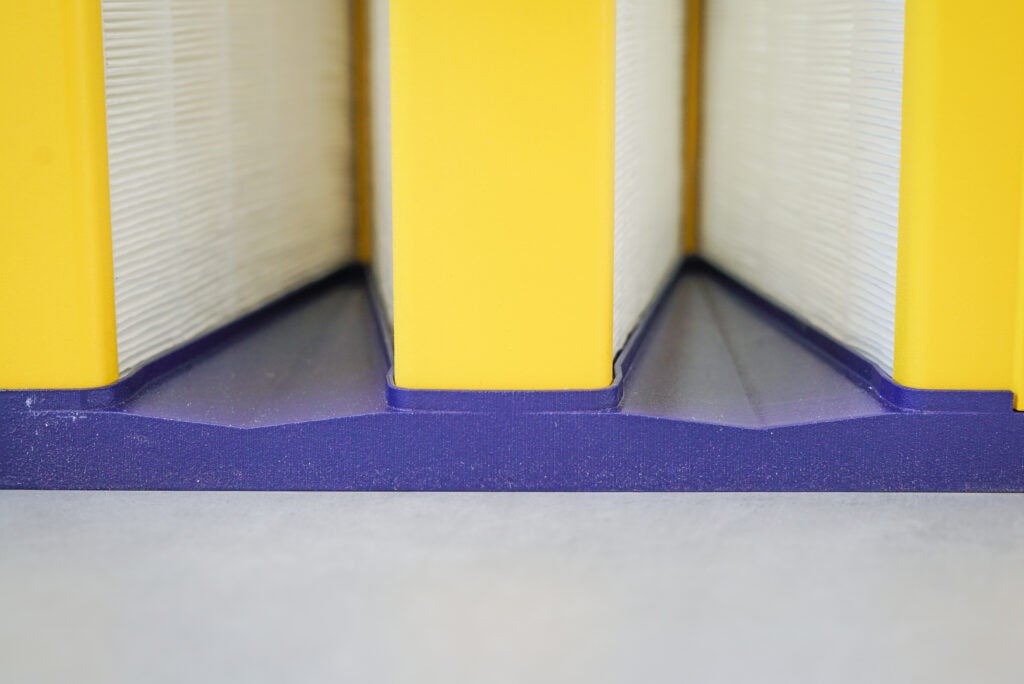 According to Lüersmann: "The new feature that is perhaps the most important is a complete redesign of the filter compartments, which made it possible to significantly lower the differential pressure between the raw side and the clean side. It's up to 15%, depending on the volume flow, and this is a decisive leap forward. We also updated the design of the filter elements; to save resources while still warranting top grade durability and frame density."
Other changes to the design include making it more rounded for improved aerodynamics, as well as to make it more aesthetically pleasing. The v-bank now also features connection clips. "You are now able to connect v-banks together, so that we have one v-bank as a pre filter and one as the main filter for industries where advanced filtration is needed," Lüersmann explains. These clips enable facilities to build a "wall" of filters.
Air filter development in Industry 4.0
"We used FEA simulation for the design," Lüersmann explains. "For example, we used this tool for the handle so we could be sure that they would hold because the filter can be 10kg heavier after use due to the dust inside.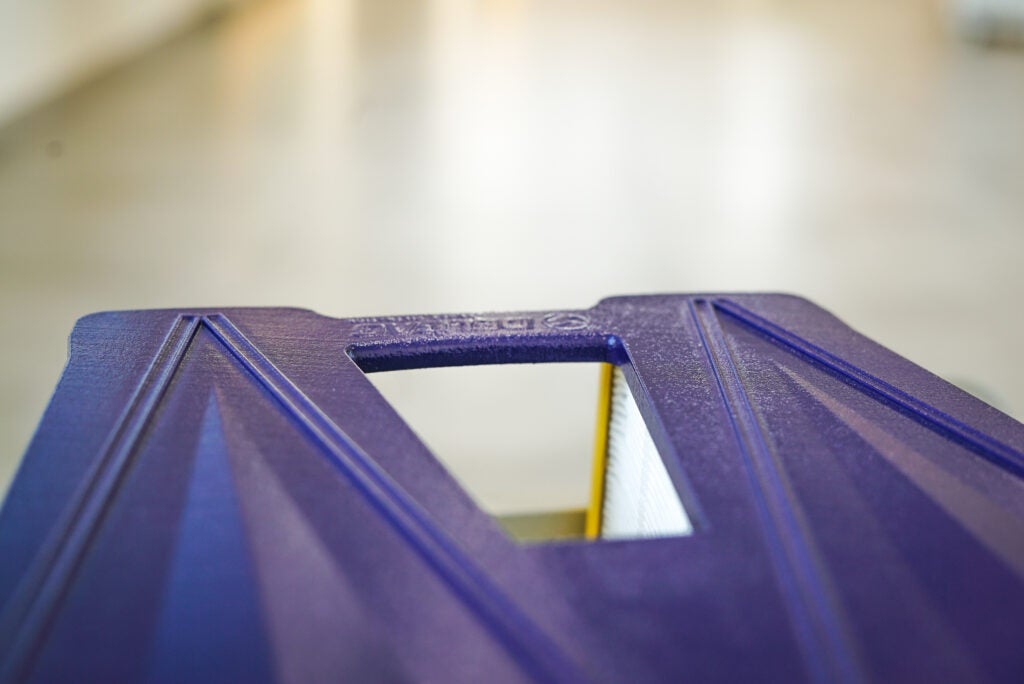 "We also use a computational fluid dynamics (CFD) simulation with development loops for the differential pressure analysis. What we do is we put five or six different designs inside the CFD simulation, and the best design is used for final module. Then, of course, we have to create CAD 3D models from the bottom up, because we only had old 2D drawings as a base. This design was the kick-off, and from that we have created this wonderful newly designed product.
"This whole project was really interesting work for us, and really challenging, because this CAD model was not easy, but my designers did a great job." To find out more about the new V-bank filter, which will be launched very soon, get an introductory impression and download the preliminary datasheet.