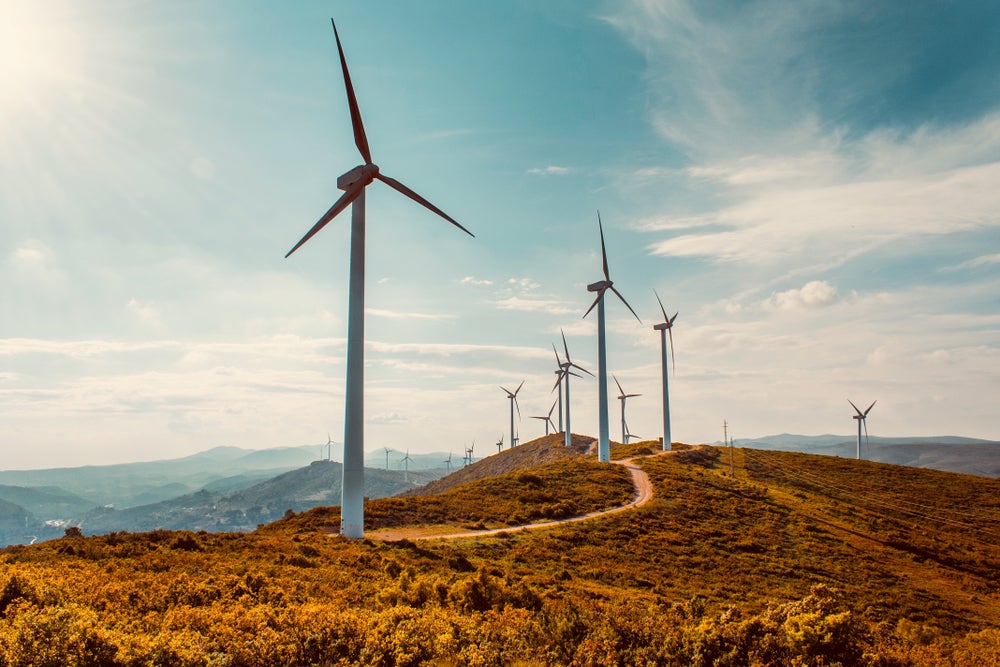 The once slow transition to clean energy is finally picking up pace due to growing pressure from governments, big drops in costs, and new and improved technologies in sustainable energy sourcing and asset management. A transformation that looked impossible a few decades ago is at last within reach, with major oil and gas (O&G) companies BP, Shell and Total all pledging to meet net-zero emissions by 2050.
The good news for O&G companies is that there's multiple ways of achieving cleaner power. Many have started with carbon capture, utilisation and storage (CCUS) investments to decarbonise their operations. Companies are also shifting their focus to liquefied natural gas (LNG), a fossil fuel that releases significantly less carbon dioxide than burning coal or oil. Even better on an environmental standpoint are renewable sources as obtained from solar and wind farms, and further clean energy methods utilise hydro and tidal power, green hydrogen, and geothermal and biomass energies.
Showing clear movements for the 'Beyond Petroleum' future originally attempted by BP in 2002, the British O&G major recently detailed plans to increase investments in renewable energy sources, with the aim of achieving 50GW of renewable capacity by 2030. As pressure mounts for the rest of the industry to show similar low-carbon commitments, O&G companies must start making moves towards a clean power transition if they are to not be left behind.
The role of digital technologies
Digital technologies will be indispensable along the way. Even before the transition, solutions such as digital twins can be adopted to help owners/operators gain the full picture of their facilities. "A digital twin is the digital replica of a facility that shows owners how each unit is operating right now," explains Waldir Pimentel Junior, Industry Consultant at Hexagon's PPM division. Together with his team, Pimentel provides solutions to visualise, create and manage the lifecycle of facilities and structures of all complexities for engineering, procurement and construction (EPC) businesses and owners/operators all over the globe. "It's not just about taking the documentation you have on paper and digitising it, it's about having a replica of the facility where you can see information in real-time and really make these assets work."
As more companies begin managing their critical assets with digital twins, they identify more ways to increase their plant's efficiency and monitor resource consumption. More informed decisions can be made within shorter timelines, and when it comes to their clean energy transition, digital solutions like this will be a key tool and enabler for these companies. Pimentel adds: "Digital technologies will be essential. You need to truly know how your facilities operate to plan for the future."
Digitisation will enable quick transitions
For some companies who may have been all talk and no action when it comes to this clean energy future, it's time to act. 2050 may have been seen as the industry's deadline before, but as the BP's of the industry begin setting more immediate targets for 2030, the construction of renewable power assets can be put off no longer. Fortunately, investing in the right digital technologies today means that any clean energy projects undertaken over the coming decades will be delivered quickly and more efficiently. EPC software solutions will be key to achieving this.
"The digital tools to create a refinery today can be the same to design a wind farm. If companies don't have these tools or concepts already developed, they would be doing projects like they did 20 years ago. But for companies that have entered into this digital world, they already have the tools they need when they come to plan a new LNG facility or a biogas producing unit. The transition will be much faster," Pimentel explains.
And when these new facilities eventually come online, digital solutions can also drive their operational excellence. The digital twin concept once again becomes invaluable, and not only for real-time plant optimisation. Another huge advantage is long-term health monitoring of assets, which leads to improved, predictive maintenance scheduling and less downtime.
Digitalisation is clearly paramount to a successful clean energy transition. Hexagon's PPM division helps power companies achieve this goal across the whole asset lifecycle of their facility by offering what Pimentel calls "the solution to connect everything in one place". As clean energy moves higher up the priority list for many companies, Hexagon's PPM division is ready to help its clients in creating or transforming their unstructured information into real smart digital assets, required for successfully building and managing clean power facilities.