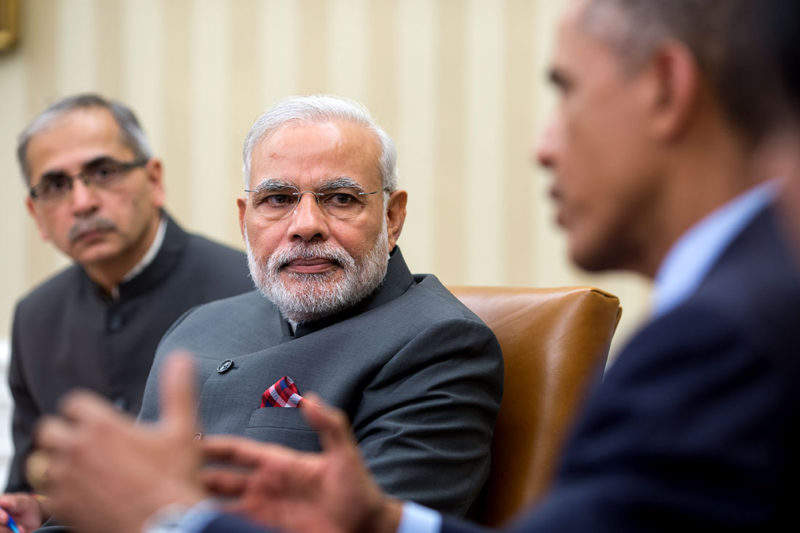 Mercom India Research has released a report that finds solar installations in India fell 52% in the second quarter of 2018, with trade uncertainties and module price fluctuations cited as the driving factors.
According to the study, 'Q2 2018 India Solar Market Update', installations fell from 3,344 MW in the first quarter to 1,599 MW during the second quarter. In total, installed solar capacity in the country was 24.6 GW at the end of Q2 2018, of which 90% is large-scale solar projects and rooftop solar the remaining 10%.
Mercom Capital CEO Raj Prabhu said: "The drop in solar installations in Q2 2018 after four consecutive quarters of growth was expected and can be attributed to uncertainties around trade cases, module price fluctuations, and PPA renegotiations after record low bids, which contributed to a slowdown in tenders and auctions in 2017."
The group noted that the installations during the quarter currently under review were down by almost 21%, as compared with the 2,025 MW installed in the corresponding 2017 quarter.
Also in the quarter under review, rooftop installations were found to make up 415 MW compared with 390 MW in the previous quarter, and 225 MW in Q2 2017. Despite the growth, rooftop installations are expected to decline until the safeguard duty no longer has an impact on module prices.
Uncertainties around the safeguard duty had a domino effect on auction activity in the first half of this year, reducing the country's large-scale project pipeline for 2019. Prabhu said he anticipates the market will freeze for between three and six months following the announcement of the safeguard duty.
The Narendra Modi government introduced the safeguard duty in July, which imposes a 25% tariff on imported solar panels for the next two years, a move intended to protect domestic manufacturers. The news caused a flurry of fear amongst industry members that it would hinder the country's blossoming solar sector, considering around 90% of its solar panels are currently imported from China and Malaysia.
The recent report validates these concerns and highlights the potential problem it may pose in the nation's target of reaching 100 GW of installed solar capacity by 2022.