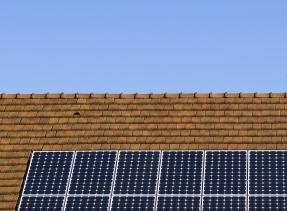 China-based ET Solar has completed the installation and grid connection of two rooftop photovoltaic (PV) projects, in Italy.
The projects have a total combined capacity of over 2.3MW.
Situated in the northwestern part of Sardinia, 10km west of the regional capital Sassari, the first 1.83MW project, consisting of three rooftop solar systems, was connected to the grid in April 2012.
The second 0.48MW project is located in Aprilia, Latina, and was connected at the same time.
Both of the projects were developed, designed, built and invested jointly by ET Solar and CECEP Solar Energy Technology Co, a unit of China Energy Conservation and Environmental Protection Group.
ET Solar president and CEO, Dennis She, said the company is pleased to expand its business relationship with CECEP Solar.
"Our strengths in project development, design, construction and equipment supply and CECEP's unique understanding of the industry, rich experience in project construction and operation, and strong financing capabilities are a perfect fit that will lead us to further successes," said She.
CECEP Solar Energy general manager, Huabin Cao, said: "We are very pleased to partner with ET Solar for these projects and we look forward to further cooperation in the years to come."
---
Image: Rooftop photovoltaic solar projects have been connected to the grid by ET Solar. Photo: courtesy of dan.