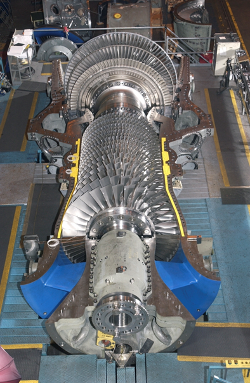 GE will supply three 9FB gas turbines for the 1,378MW Datang Gaojing combined-cycle cogeneration power plant being built by Harbin Electric in Beijing, China.
The new facility, which will be owned and operated by China Datang, is expected to help meet growing electricity demand in Beijing and help the country meet its environmental targets.
Datang Gaojing will also support the Chinese government's strategy to replace and supplement coal-fired plants with renewable energy plants.
Walter Wang , GE Power & Water thermal enterprise commercial GM, said that increasing China's electricity capacity using cleaner, more-efficient technologies is an important challenge.
"GE invests heavily to develop the energy technologies needed to accomplish this and is proud to have been selected for this important, high-profile project," Wang added.
"The GE 9FB gas turbine provides high levels of performance, reliability, net plant efficiency and operational flexibility to meet the exacting demands of our customer and the needs of the population in the area served."
The turbine is an advanced 50-Hz air-cooled gas turbine of GE, which has an installed capacity of over 15,000MW in China.
The technology will provide over 1.3GW of power and, when combined with Harbin's district heating solution for winter operation at greater than 59% at ISO conditions, it is expected to be one of the most fuel-efficient Chinese power plants to date, said GE.
The equipment is expected to be shipped starting in October 2012 and the plant is set begin commercial operation from October 2013.
---
Image: A GE 9FB gas turbine during assembly. Photo: courtesy of GE Power & Water.