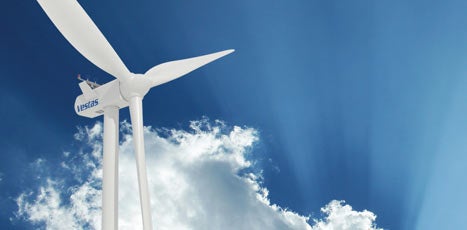 Vestas has received a 109.6MW wind turbine contract from Empresas Públicas de Medellín (EPM) for the Los Cururos wind power plant in Chile.
Under the contract, Vestas will install and commission 22 of its V100-1.8MW and 35 of its V100-2.0MW wind turbines in the Coquimbo region.
The contract also requires the Danish wind turbine manufacturer to provide its VestasOnline Business SCADA system, which enables monitoring and control of individual turbines, groups of turbines and an entire plant.
In addition, the order includes a ten-year Active Management Output (AOM) 4000 service agreement.
Delivery of the turbines is due to start in the third quarter of 2013, while the project is expected to commence operations in the third quarter of 2014.
The Los Cururos wind power plant is expected to produce over 290,000MWh per year, equal to an annual saving of more than 119,000 tonnes of CO2 emissions.
The plant will generate enough electricity to meet the energy needs of over 550,500 people in Chile.
Vestas Wind Systems chief sales officer Juan Araluce said the project has put forward the company's plans to continue developing large wind power plants in South America over the next few years.
Vestas South America VP Miguel Picardo Troyano added: "Vestas is continuously looking for opportunities to be closer to the customers and to effectively adopt new products for the different markets.
"This project represents a step forward in Vestas' expansion in South America, and specifically in Chile where we have installed more than 50 per cent of its more than 200 MW of wind capacity."
---
Image: Vestas will supply 57 V100 wind turbines for the Los Cururos wind power plant in Chile. Photo: Courtesy of Vestas.