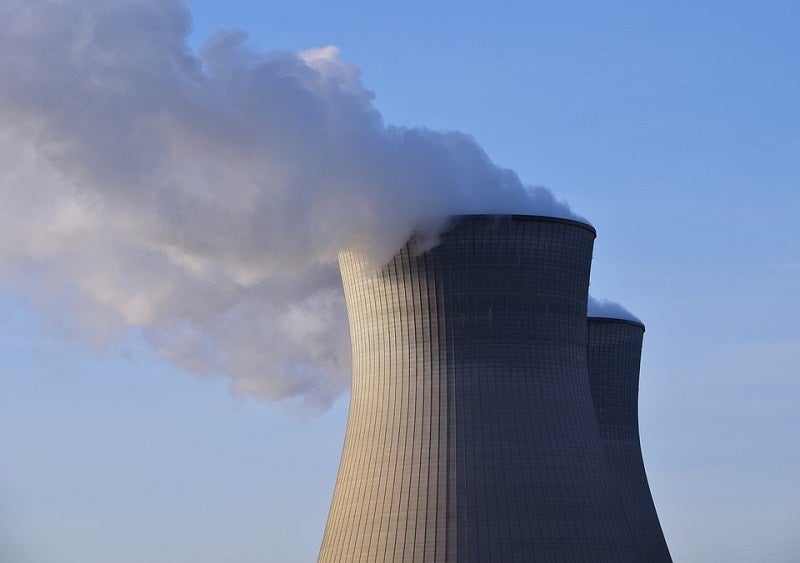 In June, more than 250 figures from across the energy industry, including regulators, academics, government employees and company representatives, met for a three-day summit in Gyeongju, South Korea. The summit was organised by a collection of energy groups, including the International Atomic Energy Agency (IAEA), the UK's National Nuclear Laboratory (UKNNL) and the OECD's Nuclear Energy Agency (OECDNEA), which worked with the representatives to deliver what the IAEA termed a "call to action", urging the global energy sector to invest in and develop innovative solutions to develop nuclear power technology.
This call to action comprises 28 separate recommendations for the nuclear sector, and is headlined by four key innovations that the summit's delegates considered of critical importance: the virtual recreation of nuclear processes, the development of advanced manufacturing techniques, the use of artificial intelligence and machine learning, and the development of new frameworks to share data and collaborate internationally.
However, the summit's goals extend beyond investment in specific technologies, with the IAEA in particular eager to see a cultural shift in the nuclear sector away from individual bodies and companies developing their own solutions. While the scale of this collaborative initiative and the lack of hard deadlines for many projects pose significant challenges for the scheme, there is hope that the summit will encourage those inside and beyond the nuclear sector to participate in a more collaborative and holistic approach to the challenges posed by diminishing resources and climate change, which nuclear is in a unique position to overcome.
[Main body]
New innovations and a collaborative network
While the 28 total innovations cover a broad spectrum of sectors and targets, the four highlighted by the IAEA are largely rooted in the development of new technologies. Termed "digital twinning" by the agency, the practice of virtually recreating nuclear processes to enable workers to make more accurate predictions about the condition of stock and machinery could yield significant financial benefits by optimising processes such as the delivery of materials. Similarly, investments in advanced manufacturing techniques, such as 3D printing and temper bead welding, could improve the efficiency of the nuclear supply chain as a whole, leading to savings in an industry that has historically struggled to keep operating costs down.
The World Nuclear Association (WNA) reported in 2016 that 25% of a nuclear plant's expenses are tied up in providing onsite labour, with a further 16% spent on equipment maintenance, two areas which demanded greater investment than the electricity generating equipment itself, and figures that could be lowered through improvements in supply chain efficiency.
These costs could also be cut through the third of the key innovations, the use of artificial intelligence and machine learning to predict when machinery will be in need of repairs, rather than waiting for a piece of equipment to break. This shift from responsive to proactive action would improve the efficiency of repair and replace operations, and could continue to minimise expenses.
The fourth innovation extends beyond technological developments, with the IAEA in particular eager to see a shift towards more collaborative work across the nuclear sector, and a greater emphasis on innovation.
"A primary objective is to foster collaboration between different plants, between different regions, and around the world," said Ed Bradley, team leader for nuclear power plant operation and engineering support at the IAEA department of nuclear energy. "To the extent that those frameworks cover that scope, and share good practices and information including from other stakeholders, research laboratories, and academia, who are developing the more technical innovations, they will help ensure these solutions are deployed in an efficient manner."
Powering the future by working alongside other renewables
"An increasing number of plants are beginning to operate flexibly," said Bradley, of a fifth innovation not listed among the four headliners, but one that could have a significant impact on the world's energy mix as a whole. The innovation topic was dubbed "clean energy centres" by the forum participants, and emphasises the potential of nuclear power to work alongside renewable sources to provide a reliable and stable source of power in the future.
This flexible approach is influenced, however, by declining investment in nuclear power across the world, compared to renewable sources. According to the International Energy Agency, investment in nuclear power fell by close to 45% between 2016 and 2017 to $17bn, the third consecutive year of decline, compared to $286bn invested in renewable sources in 2015. With innovations in nuclear on the decline, the potential for nuclear to work alongside other power sectors could help re-establish nuclear as an effective long-term power source.
"[Nuclear] is positioning itself to be a very strong partner with renewables, to clean up electricity systems, consistent with evolving priorities of energy policy stakeholders worldwide," said Bradley. "One of our peer international organisations, the International Energy Agency, just released a report in late May that was highlighting that nuclear has a significant role to play in this transition to clean energy systems."
In this way, the IAEA innovations could see benefits beyond just the nuclear sector itself. While Bradley conceded that a primary goal of the forum was to consider reforms to make the existing fleet of nuclear facilities more productive and profitable, the breadth of innovations considered, and the explicitly holistic approach pursued by the delegates at the summit, means it is difficult for the innovations to not have broader impacts, should they be successfully developed.
Bradley in particular is optimistic that this approach can encourage younger figures in the energy sector to step forward and push for greater change. "This is all about the future, and I have to really acknowledge not just during the event itself, but even the planning and whatnot, the role of the younger generation of professionals," he said.
"It's inspiring to me to see their passion and commitment, and to the extent that I can, I want to acknowledge that, give them credit for it and encourage them to continue."
Challenges to overcome
The IAEA's lofty ambitions      come at a time when parts of the world are decidedly turning against nuclear power in general, creating a more difficult environment for nuclear innovations to flourish. France derives around 75% of its electricity from nuclear power, and has historically been pointed to as an example of nuclear power used effectively on a national scale, but successive governments have tried to shift the country's energy mix to be more reliant on power sources such as solar, with targets to cut its nuclear production by a third by 2035.
This shift has also made it much more difficult for innovation in the sector, as established nuclear powers are cutting down on production, while what the WNA calls "emerging nuclear energy countries" prefer to work with these established powers, rather than experiment with new systems and solutions. The United Arab Emirates is one of these "emerging" nations, but has worked with South Korea – which already derives one-third of its power from nuclear sources – on a $20bn project to construct four new nuclear facilities in the country, further concentrating money and influence in countries that have historically enjoyed both.
"I don't think anybody expects this is going to be easy," said Bradley, "and I think, specifically, because it is so difficult. Cooperation and collaboration will make tangible progress less of a challenge, especially when we share successes as they occur."
There are also the logistical concerns that arise with any project of this scale, but these are challenges that are intensified by the breadth of people involved in the projects. The need to effectively support governments, private companies, academics and a range of other industry players places a lot of stress on bodies such as the IAEA steering committee, although Bradley remains optimistic that the spirit of collaboration established by the innovations will go a long way to ensuring their development.
"If it's something that an engineer or an operator is worrying about eight hours a day at his or her day job, then of course, if when they have a chance to go into the network it's there, and there's other people worrying about it, working on it, and maybe even posting ideas or successes they've had moving forward, then they're probably going to come back to the network for advice, experience or related information about a future challenge."