WEYTEC Reference ELES Technology Centre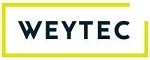 Take a tour around the ELES Technology Centre, one of the most advanced diagnostics and analytics centres in the world.

This facility features state of the art KVM over IP technology from WEYTEC.


Tiroler TIWAG AG provides safe and environmentally sound energy supplies at competitive prices.
The control room and offices of the Infraserv Höchst heating power plant are now equipped with a WEYTEC KVM workplace and visualisation solution.