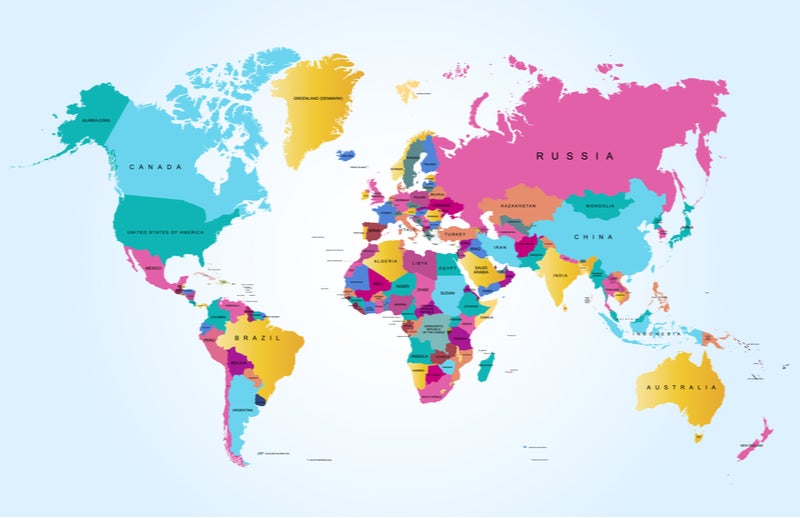 Asia-Pacific countries are implementing auctions on a large scale to achieve their renewable targets, says GlobalData.
Asia-Pacific countries are taking up several strategies to achieve the target designated by their respective nations, employing roadmaps that typically include strong growth of renewable energy sources.
Asia-Pacific renewable targets
In a report entitled 'Asia Pacific Renewable Energy Policy Report 2019',
the data and analytics company revealed the regulatory framework and policies employed by 15 Asia-Pacific countries to achieve strong growth in the renewable energy market in their bid to abide by international emission norms.
The 15 Asia-Pacific countries include Australia, China, India, Indonesia, Japan, Kazakhstan, Malaysia, New Zealand, Pakistan, Philippines, Republic of Korea, Singapore, Taiwan, Thailand and Vietnam.
Kazakhstan, for instance, is aiming for a renewable energy target of 50% of its energy mix by 2050.
Feed-in Tariffs (FITs) and tax incentives are the most common supportive measures used in the region to promote the uptake of renewable energy.
According to the report, 12 of the 15 Asia-Pacific countries have implemented FiTs.
GlobalData's report found that auctions are the other major mechanism in recent years to drive renewable energy in most of the key countries.
In 2018, India recorded the maximum number of renewable energy auctions including technology-specific auctions, hybrid auctions or reverse auctions. It's Ministry of New and Renewable Energy aims to hold auctions for 80 GW of solar and 28 GW of wind projects between 2018 and 2020.
Most large scale renewable auctions are driven by the government of India as the targets set by the government reduces its coal capacity for 2027 by 11 GW to 238 GW and increases its 2022 renewable energy target by 52 GW up to 227 GW.
Kazakhstan introduced renewable auctions in 2018 and held around 20 auctions awarding a total capacity of 1,087 MW to 113 companies.
Renewable power market, Kazakhstan, auctions, 2018
Source: GlobalData
Note: The average tariff for solar in May and bio-power in October is not available.
Piyali Das, industry analyst at GlobalData, said: The Asia-Pacific is gearing up towards a sustainable future with renewable energy at a faster rate. Emerging policies, strategic roadmaps, expanding investments and improving technology are driving national governments to aim towards a fossil-free nation.
Apart from auctions, FiTs are also playing an important role in promoting renewable energy in the region. Taiwan is revising FiTs every year whereas Pakistan has announced its FiTs in 2014-2015. Malaysia also announced its FiTs funding for 2018-19, based on technologies and their installed capacity for FiTs offered for the renewable energy sources.