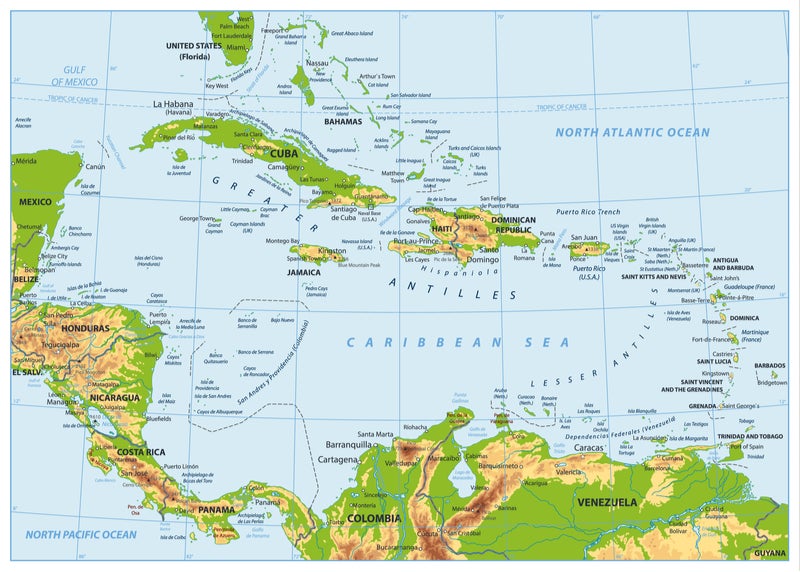 Brazil continues to be the dominant force in the South American and Caribbean oil and gas outlook cornering 67% of the industry's planned production in the region.
Brazil still dominates the sector
Brazil has a whopping 44 planned and announced fields predominantly in the offshore deepwater and ultra-deepwater areas of the Santos Basin. The largescale development of pre-salt discoveries still drives future production efforts. In 2018, the country ranked 10th globally in liquids production at 2.69 million barrels of per day (mmbd) behind the high profile producers including Russia, Saudi Arabia and the United States with 11.18 mmbd, 10.87 mmbd and 10.54 mmbd respectively. By 2025, the South American nation would have jumped three spots to the number seven position seven producing 4.2 mmbd almost doubling its current production levels in under a decade.
Of the 44 upcoming projects in Brazil, Petróleo Brasileiro S.A. (Petrobras) operates 23 with capital investments totalling US$82.56 billion. US$48.82 billion or 59% represents the capital expenditure (capex) spend to first production, with fields collectively generating a remaining net present value (NPV) of US$25.91 billion and average internal rate of return (IRR) of 14.52%.
Capex to first production and recoverable reserves for upcoming projects on the Caribbean and South America

Source: GlobalData Oil and Gas © GlobalData
Brazil's outlook, with 13,644 million barrels of oil equivalent (mmboe) expected from planned and announced fields, dwarfs its regional counterparts where Guyana, Venezuela, Trinidad and Tobago and the Falkland Islands round out the top 5 positions. Guyana is projected to recover 1,618 mmboe, Venezuela 1,593 mmboe with Trinidad and Tobago and the Falkland Islands recovering 826 mmboe and 778 mmboe respectively. Guyana and Falkland Islands represent new frontier regions for oil and gas industry, with reserves to be produced from the Guyana-Suriname Basin and the North Falkland Basin respectively.
Outside of the region's top 5, Argentina lurks on the horizon as a long term contender in the unconventional space. The large oil and gas shale potential of Vaca Muerta is intended to be developed through a series of concession agreements where operators have a 5-year pilot phase-out of a 35-year contract, with awards as early as 2014.