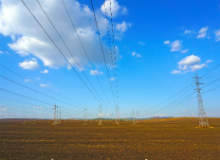 The decision by the Bundestag and Bundesrat to approve the second amendment to the German Government's Renewable Energies Act (EEG) on July 15 marks – if the critics are to be believed – a step backwards in its renewable energy strategy, also known as the Energiewende.
The stated aim of the Energiewende, which was launched amid great fanfare in 2010, was to buttress the EEG and oversee a dramatic increase in the share of the country's electricity produced from renewable energy. It also sought to drastically cut back the country's overall carbon emissions to 40 percent below 1990 levels by 2020.
But from the outset the strategy ran into opposition. It came both from the country's traditionally strong 'brown coal' lobby – which had historically supplied much of the fuel that generates Germany's electricity – and heavy industry. Germany's steel, automotive and other energy intensive industries felt, with some considerable justification, that they were being forced to pay for the Energiewende through much higher energy prices than encountered elsewhere in the developed world.
The EEG's feed-in tariff (FIT) subsidy system meant that electricity transmission utilities were required to buy power from any wind or solar electricity generator at a flat rate per kilowatt-hour, guaranteed over a 20-year contract.
Supporters of Germany's renewable energy argue that over the past 16 years, the EEG has supported a sustained boom in Germany's wind and solar power production. In 1999, renewable electricity amounted to just 6% of all electricity produced. By 2010, this had increased to 17% and last year it reached 33%.
Yet despite its success in creating a large, guaranteed market for renewable power – and being the legislative role model for several other countries – the German Government has now decided to scrap the FIT system of administered prices for wind and solar power.
How well do you really know your competitors?
Access the most comprehensive Company Profiles on the market, powered by GlobalData. Save hours of research. Gain competitive edge.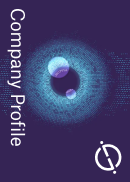 Company Profile – free sample
Thank you!
Your download email will arrive shortly
Not ready to buy yet? Download a free sample
We are confident about the unique quality of our Company Profiles. However, we want you to make the most beneficial decision for your business, so we offer a free sample that you can download by submitting the below form
By GlobalData
Beginning in January 2017, a competitive bidding system will be put in place. Under this new regime, development of a particular wind or solar project will go to the bidder that agrees to accept the lowest revenue per kWh on a 20-year contract.
An end to unnecessarily high prices?
EURELECTRIC, the Brussels-based European electricity industry association, broadly welcomes the move towards a more market based system. Anamaria Olaru, the group's communication, press and media relations officer, said renewables support schemes, such as FITs, have not been efficient and this has led to distortions and fragmentation in the wholesale market.
"The cost to European electricity consumers as a result of this has been unnecessarily high and much of the blame for these high power prices can be laid at the door of the various EU national governments," she said. She provided the example of the four year period between 2008 and 2012, when taxes and levies (including energy policy costs) increased by as much as 31%.
"In 2012, European households spent an average of 39€/MWh on taxes and 25€/MWh on policy support costs," she added.
"Last year, grid operators had to pay €1bn for wind power capacity that went unused."
Understandably, the Green Party is not impressed with this argument. The Greens say that this is not the time to move from a policy of public investment in renewables to a more free market based approach and claim that removing the support structure for renewables endangers further progress.
But in Germany at least the government is steadfast. It says the EEG's policy of subsidising renewables has been so successful that renewable electricity generating capacity is now running ahead of transmission capacity.
In a statement, Economics and Energy Minister Sigmar Gabriel said: "Last year, grid operators had to pay €1bn for wind power capacity that went unused." In a bid to address this problem, the government's amendment will limit the construction of new wind farms in northern Germany. Wind swept northern Germany's main consumers are located far to the south in the country's heavily industrialised region.
By restricting wind farms in the north the government hopes to ensure that generating capacity doesn't exceed the pace of construction of the new north-south power transmission lines.
TTIP: a driving force behind the scenes
Meanwhile, even as the Greens digest what they see as the about face by the German Government, there are those who argue that the move was shaped more by US trade considerations than domestic ones. Negotiations between the European Union (EU) and US towards a Transatlantic Trade and Investment Partnership (TTIP) have stepped up a notch this summer. And in July, Greenpeace published a leaked draft EU proposal, which it claims could provide the death knell to Germany's renewable energy programme.
Christoph Lieven at Greenpeace Deutschland said that the EU document appears to acknowledge that the measures taken by Germany to make the transition to renewables could be construed as "inhibiting free trade." He also said current German legislation giving green energy preferential access to the national grid would be regarded as "illegal" under the TTIP. In addition, consumer-funded subsidies granted to renewable power producers and paid through energy bills could similarly be seen as impediments to competition on energy markets.
In the light of the looming TTIP and the move away from the FIT support structure, Greenpeace and others could be justified in concluding that Germany – and indeed Europe's – renewable programme is now lacking in momentum.
Energiewende or not, renewables are here to stay
But a more positive outlook is provided by Bloomberg New Energy Finance (BNEF). In a new study it predicts that far from being down and out, renewable energy is about to surge despite the removal of national support schemes.
The forecast plots out global power markets for the next 25 years and reaches the conclusion that coal and gas will begin their terminal decline in less than a decade – well ahead of schedule. This increase in renewables is being brought about by the fall in prices and the introduction of new storage technologies.
"Every time the world's solar panels have doubled in number, costs have fallen by 26%."
Every time the world's solar panels have doubled in number, costs have fallen by 26%. And for every doubling in wind power capacity the price reduction is 19%. Even the projected rock bottom long-term price forecasts for coal and natural gas won't be enough to derail a rapid global transition toward renewable energy, says Seb Henbest, the report's lead author.
The tipping point will be in 2027 when building new wind farms and solar fields will become cheaper than running the existing coal and gas generators. New technologies are also coming to the fore. For the first time this year, the BNEF forecast includes flexible capacity,primarily in the form of large batteries for the home and grid that smooth out the peaks and valleys inherent in wind and solar power.
Germany must continue at the vanguard
The proponents of Germany's new market based approach to renewable energy say that the country's renewable sector is well placed to take advantage of this accelerated move away from fossil fuels. The task ahead is to rationalise the sector, rather than race helter skelter to build yet more subsidised renewable power generation ahead of the ability to transmit.
Having been in the vanguard of Europe's renewable energy for over a decade, Germany is now being forced to acknowledge that a 'green' energy policy is more than just the sum of its wind and solar power parts. In 2015, renewable sources accounted for nearly one-third of the electricity consumed in Germany. And in May this year, renewable energy sources at one point briefly supplied close to 90% of the power on Germany's electric grid.
This, however, has not stopped the country's carbon emissions from rising. This is because coal plants are used to even out periods when wind and solar power aren't available. For bodies such as EURELECTRIC these problems will only be successfully tackled once a Europe-wide 'super-grid' is built and enables renewable power to be easily transported across borders. The price tag for such a grid is substantial, though: according to n EU report it could be anywhere between €100bn and €400bn.
But in the absence of cross-border links, attempts by the various EU national governments to balance renewable and fossil fuel power generation can at best only be haphazard and inefficient.