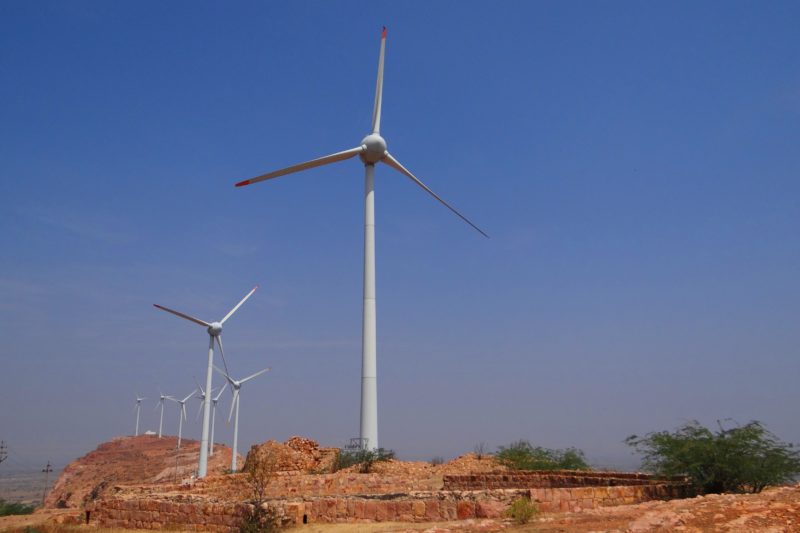 The Indian power industry is undergoing rapid transformation and is well on course to achieve its ambitious renewable energy target of 175 gigawatts (GW) by 2022. Engie, one of the largest foreign investors in India's solar space, is undertaking bigger leaps by reinforcing its commitment to decentralized renewable energy systems for rural India.
The company currently has around 800 megawatts (MW) of utility-scale solar projects (around 330MW under construction) and 280MW of utility-scale wind (all committed in final development or construction). Below is the list of the Engie's projects in India:
Mirzapur solar power plant (101MWp), Uttar Pradesh, commissioned in March 2018, 25-year power purchase agreement with Solar Energy Corporation of India (SECI).
Kadapa power plant (338MWp), Andhra Pradesh, 25-year power purchase agreement with the National Thermal Power Corporation Limited (NTPC).
Bhadla solar power plant (190MWp), Rajasthan, commissioned in June 2017.
A 30MW wind project in Gujarat currently under construction, with commissioning expected in June 2019 and a 25-year power purchase agreement with the Gujarat state distribution company, GUVNL.
A 50MW wind project in the state of Tamil Nadu, scheduled to be commissioned before the end of 2019.
Engie: stepping up its support of renewable energy in India
Over the last few years, the company has stepped up its investment activities in India to ride along the rapid transformation towards clean energy. In 2017 the company announced its plan to invest a minimum of $1bn in the Indian solar market during the next five years. Engie said it intends to win approximately 400MW of projects annually through auctions and competitive bidding.
Engie has been successful in expanding its footprints in India through inorganic means. Solaire Direct, a subsidiary of Engie, has positioned the company as a leading player in the Indian solar energy market. Based on this success story, the company has continued its efforts to enhance its geographic presence in India. While some of these attempts were successful, the company also had to face its share of challenges.
The year 2017 was dismal for the company in India, with a couple of unsuccessful deals:
Engie had shown interest in acquiring green energy assets from Equis Energy, a Singapore-based developer, to enlarge its green asset portfolio in India. The deal was unsuccessful, but Engie continued to fulfill its expansion plan through inorganic growth.
In September 2017, a joint venture (JV) of Engie and Abraaj Group had planned to invest around $1bn to build a 1,000MW wind power project in India. The alliance fell apart in early 2018, with Abraaj Group pulling the plug citing internal problems.
The company remained upbeat about achieving its growth plans and gathered steam by successfully closing multiple deals in 2018:
In September 2018, ENGIE and French infrastructure and investment firm STOA announced a 50:50 JV to build wind power projects in India. The JV has set a goal of establishing over 2GW of wind power capacity over the next five years. The partnership's scope includes developing both onshore and offshore wind projects.
In November 2018, Engie Laborelec, the utilities division of Engie, announced a partnership with Tata Consultancy Services to develop cyber security products and services for power utilities and critical energy infrastructure.
In November 2018, Engie diversified its expansion plan by acquiring a controlling stake in Simpa Energy India, a leading solar provider in rural areas of Uttar Pradesh, Bihar and Odisha. Through this acquisition, the company is reinforcing its commitment towards decentralized renewable energy to support India's rapid transition to clean energy. Engie India plans to leverage Simpa's innovative solar home solutions with a pay-as-you-go pricing model for households and small businesses in rural India.
Engie has been actively increasing its investments and offerings to support renewable energy in India. The latest acquisitions are in line with the company's strategy to expand its geographic presence and garnering the right opportunity at the right time in this bullish Indian power market. The company's inorganic growth plan continues to look for sound and promising opportunities if they make good business sense.