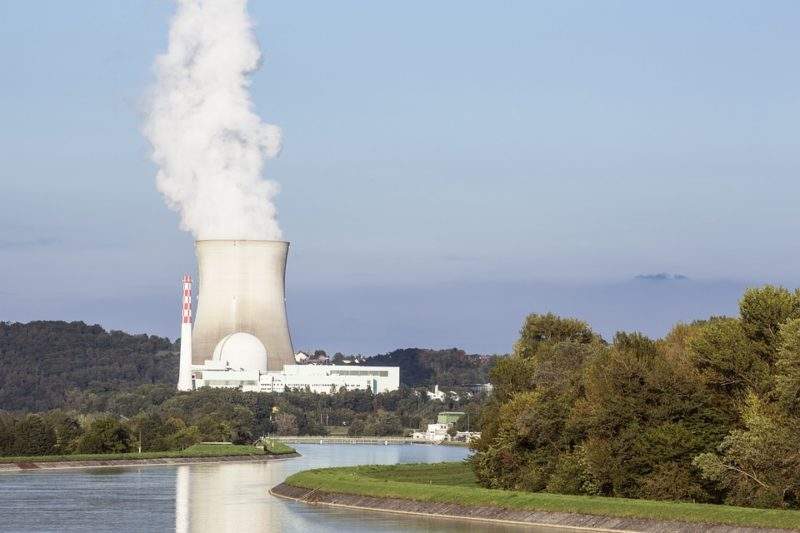 Nuclear technology is a major base-load power-generating source and accounted for 10.5% of global power generation in 2017 as per GlobalData, a leading data and analytics company.
The nuclear power sector is growing in many countries as demand for electricity increases. The company's latest report 'Nuclear Power – Thematic Report' reveals that some 31 countries are currently operating nuclear reactors for their electricity generation. Countries with significant nuclear power capacity are the US, France, Japan, China, Russia, South Korea, Canada, and Ukraine, with more than ten gigawatts (GW) installed capacity each. Germany, the UK, Sweden, India, Spain, Belgium, and Taiwan have five to ten GW installed nuclear power capacity each.
The global cumulative installed nuclear power capacity in 2010 was 376GW, of which more than 100GW was in the US alone. In 2011, this reduced slightly in the aftermath of the Fukushima disaster as a few reactors in Japan were permanently shut down. Several reactors in Germany were also shut down in the same year as part of the initial steps by the country to phase out nuclear power. During the period 2012–2017, the total cumulative installed capacity increased by about 18GW to 392 GW despite a few plants having been shut down around the world, thanks to new additions in China exceeding 30GW.
The figure below provides the global nuclear-installed capacity and year-on-year (YoY) growth rate during the period 2010–2030. It is expected that the cumulative installed capacity for nuclear power will grow at a compound annual growth rate (CAGR) of 2.4% during the period 2017-2030 to reach 536GW by 2030. The number of nuclear power installations is also expected to increase during the forecast period.
The top 10 nuclear power generating countries accounted for around 84% of the world's total cumulative installed nuclear power capacity in 2017. The US and France are the leading nuclear power markets, with shares of around 30.2% and 19.0%, respectively, of the world's cumulative installed nuclear power capacity.
Some countries that currently have little to no nuclear power capacity look at the technology as a viable option to increase their energy independence and the diversity of their energy portfolio. Turkey, the UAE, Egypt, Saudi Arabia, Vietnam, and Poland currently have no nuclear power capacity but have upcoming capacity in different stages of completion.
A number of major M&A deals occurred during the period 2015–2018. Notably, Brookfield Business Partners, a business services and industrials company, completed the acquisition of Westinghouse, a leading nuclear energy company and a subsidiary of Toshiba. The completion of this acquisition indicates an important milestone for Westinghouse as it successfully surfaced from Chapter 11 bankruptcy.
In January 2018, China's two major nuclear power companies – China Nuclear Engineering & Construction Corporation, a provider of nuclear-related construction and engineering services, and China National Nuclear Corp, a state-owned nuclear technology company – were involved in a merger, as the country is continuing with the consolidation of its state-owned enterprises to decrease overcapacity and enhance operating efficiency.
Advanced technologies are expected to drive the future of the nuclear power market. The technologies that will benefit those nuclear reactors that are expected to be commissioned in the near future are Generation IV reactors, European pressurized reactors (EPRs), and small modular reactors (SMRs).