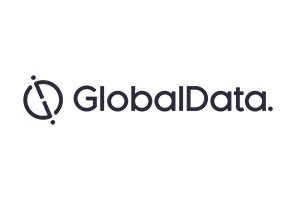 The global power boilers market registered a market value of $16.6 billion in the year 2016. According to GlobalData's latest report Steam Generators for Thermal, Update 2017 – Global Market Size, Competitive Landscape, Key Country Analysis, and Forecast to 2021, the Asia-Pacific region was the largest market for power boilers during the year 2016 registering approximately 90% of the global market share. It was followed by Europe, Middle East, and Africa (EMEA) with 9% and the Americas with 1%. In terms of market volume, the global power boiler market witnessed 77.3 gigawatts (GW) in 2016 and is projected to decline and reach 61 GW by 2021. Despite drivers such as governments' mandated use of clean coal technologies (CCT) for new coal-fired power plants, cheap coal prices, and supportive policies in a few countries for coal-fired power plants, challenges such as increased focus on renewable energy sources (RES) and natural gas to move away from coal for cleaner energy, environmental regulations, land acquisition problems, non-availability of domestic coal in some countries, and energy supply security issues are expected to hinder the growth potential of power boilers in the global market during the forecast period.
The Asia-Pacific region witnessed a market of 70 GW in 2016 and is projected to reach 52.7 GW by 2021. During the year 2016, China was identified as the top country for the power boilers market in terms of both shipment capacity and market value in the Asia-Pacific region, followed by India, Vietnam, Korea, and Indonesia. In 2016, in terms of market value, China held 49.1% of the Asia-Pacific market share and is expected to continue to hold its leading position at the end of the forecast period. China held the leading position largely due to its low cost power boilers and is thus emerging as the fastest-growing market for power boilers. However, China is now starting to reduce its dependence on thermal power plants and is investing more in alternative sources of energy. With the country projected to have low dependence on coal in the future, the power boilers market is expected to witness a slow growth. India, another leading market for power boilers, held 22.6% of the regional share in 2016.
The EMEA region is estimated to have a market aggregating 37.9 GW between 2017 and 2021. During the year 2016, Turkey was the top country in the region representing $413m. Countries such as Poland and Turkey intend to add new coal-based capacity as a part of their national power development plans. However, lack of investment and environmental permit issues for coal-fired plants have delayed some of the projects coming online.
The Americas market was valued at $155m in 2016 and is estimated to reach $99m in 2021. Power generation from coal-fired plants in the US has shown a decreasing trend with majority of coal-fired plants in the US aging and consequently having a low capacity factor. In addition, greater concerns regarding carbon emissions and stringent regulations regarding environmental protection are expected to result in the further decline of coal-based power generation in the region.
According to the report, increasing demand for uninterrupted power from developing countries such as China and India is expected to contribute to the market value during the forecast period. Developments with respect to coal capacity additions from countries like Turkey, Egypt, South Africa, Indonesia, and Vietnam are expected to contribute to the projected market trends during the forecast period.