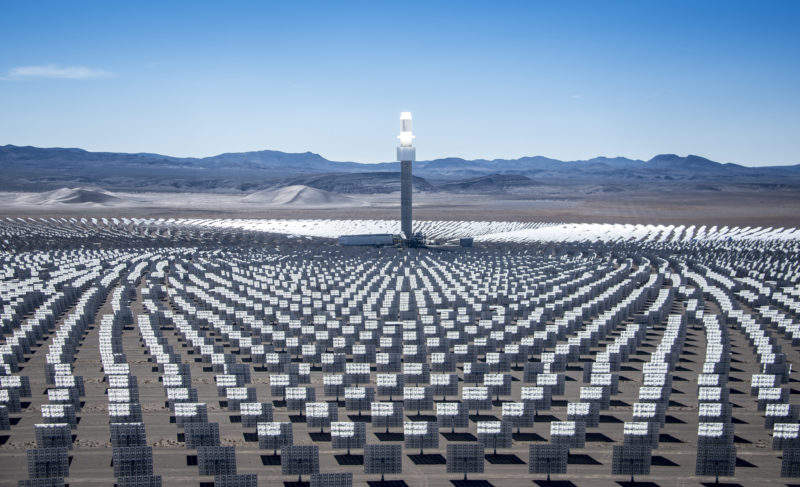 The world's renewable energy capacity is set to rise sharply over the next five years, as the world adds more solar power than fossil fuels in 2018.
China was the biggest investor in renewable energy in 2017, sinking $126.6bn into the industry, a 30% increase over 2017. It's a major sign of sector strength, as solar power attracted $160.8bn in global investment in 2017; technological advancements have allowed easier installation of solar panels worldwide, making solar's future position stronger in the wider industry.
According to MarketLine research, the world added more solar power than any other type of energy in 2017, surpassing all fossil fuels. A key driver of this has been the record low auction prices of $30 megawatts per hour (MWh), according to the International Energy Agency (IEA). The continued decline in prices will lead to an ongoing increase in renewable energy capacity in the coming years.
The IEA has also forecast solar to represent the largest renewable energy capacity additions over the next five years, which will mean it is expected to overtake wind and hydroelectricity, which currently are the largest contributors to renewables' overall capacity (Hydroelectricity: 62.9%, Wind: 19.5%). In 2017, solar, tide and wave energy represented just 7.7% of the global renewable energy industry. The IEA's solar forecast emphasises that the solar sector is yet to explode but will soon be contributing more than other renewables as developments occur.
Solar cells: Chinese dominance
Chinese companies account for 60% of the world's solar cell manufacturing capacity, meaning market and policy developments in China will have implications globally in regards to prices of solar around the world.
While the US and China remain the world's first and second fastest-growing renewable markets over the IEA's forecasted period, it is to be noted that India is expected to outdo the EU for the first time. By 2022, the IEA expects India to have more than doubled its current renewable energy capacity, with 90% being wind and solar. This is to be driven by movements in India to address the financial health of its utilities and tackle grid integration issues.
A changing policy environment will support more cost-effective programs for wind and solar in the coming years, and this will be seen globally. By 2022, global average generation costs are expected to fall by 25% for solar and 15% for onshore wind as competition drives down costs.
The shift from government-set Feed-in-Tariffs (FiTs) to competitive auctions is one of the more significant policy shifts in recent years.
Slower but steady growth in Europe
While the European market paints a picture of slower growth than some of the major Asian economies, there is still substantial growth predicted in the EU nonetheless. Christian Westermeier, president of SolarPower Europe, said it was encouraging to see the European solar market growing again after several years when policy changes and subsidy cuts have curtailed growth in key markets. "It is good to see European solar growing again, and it is particularly encouraging that this increase is at about the same level as the global market," he said.
An ongoing debate in Brussels for the EU to adopt a 30% global energy share target or a more ambitious 35% is coming to a close. Meanwhile in the UK, the government has chosen to scrap the first tidal power lagoon which has been talked about over the last decade, prompting a furious reaction from opposition politicians. Business Secretary Greg Clark said the £1.3bn Swansea Bay energy project was "not value for money".
The EU must support policies that encourage more solar installations, such as the removal of trade barriers on solar panels.