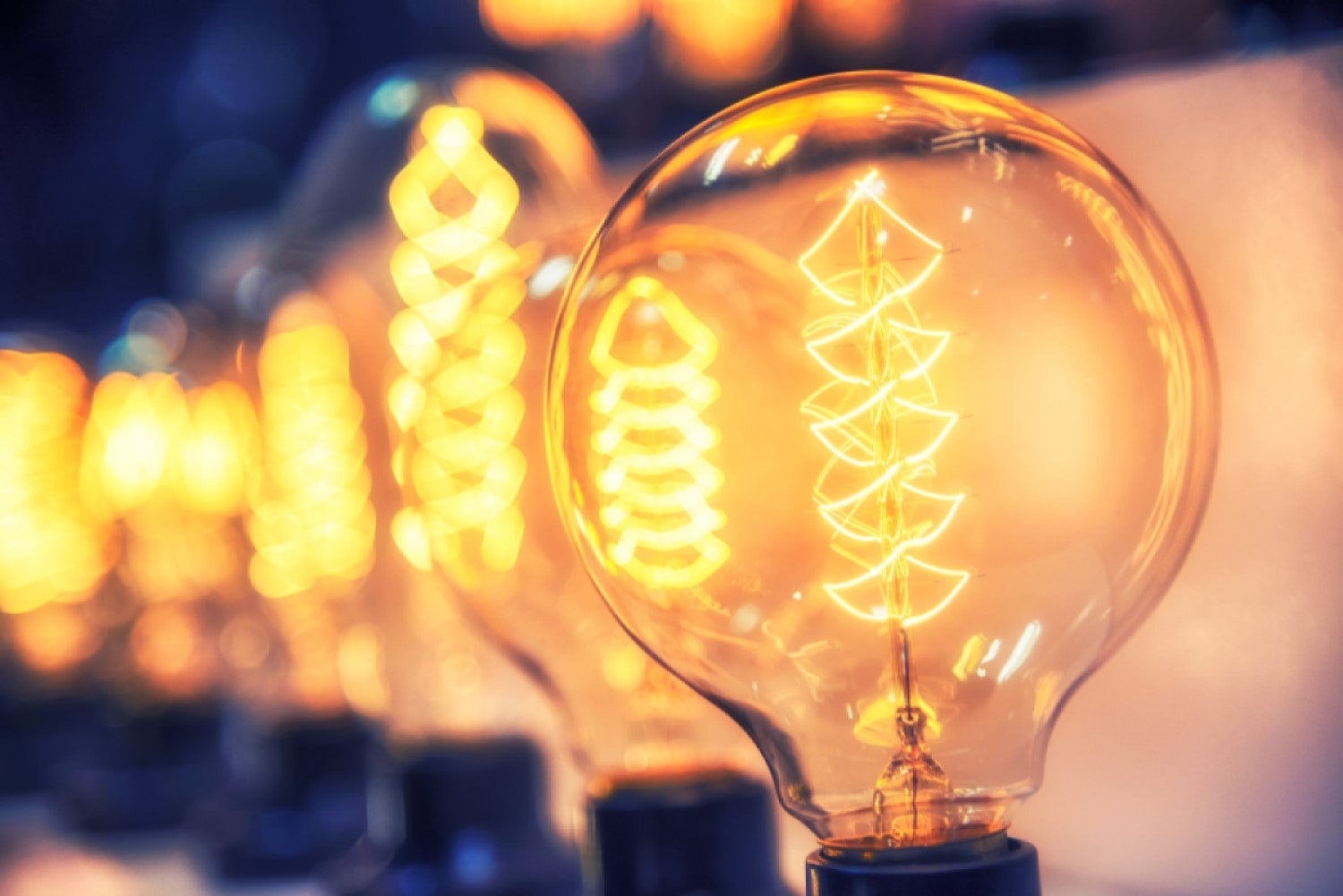 The adoption of renewable energy sources is gaining momentum the world over, and countries in the Middle East and Africa are looking to benefit greatly from their integration into power grids.
Although the Middle East produces about 31 per cent of the world's oil, it is diversifying quickly to advance growth in its industry, infrastructure, energy, transportation and mining sectors.
A growing consumer base dominated by a young population and an expanding middle class has led to a 5 per cent rise in electricity demand each year. The challenge is to ensure reliable and quality power for the people through clean energy, as far as possible.
Grid edge technology
The United Arab Emirates aims to produce nearly half of its electricity through renewable resources by 2050, with Dubai trying for 75 per cent. Saudi Arabia's target is for 58.7GW by 2030 and the African Renewable Energy Initiative, led by institutions including the African Union and the UN Environment Programme, has a goal of 300GW – sufficient to provide clean power to 200 million households.
The probability of achieving these targets is high, thanks to the lower cost of photovoltaic panels and batteries. Grid edge solutions such as microgrids and battery energy storage help reduce the intermittency of renewable power from distributed energy resources (DER). The automation and control solutions iron out inconsistencies and enable grid stability and resilience.
Renewable integration
Microgrids integrate DER and loads in a controlled and coordinated way. They are typically located at or near the place of demand and are quick to deploy.
In sunny or windy places, they can be powered by renewable energy, through small-scale solar farms or local wind turbines, and have close to 100 per cent renewable integration.
Accompanied by battery energy storage, these solutions store excess renewable power while being enabled with cloud-based remote services, to optimise energy flow. This lowers costs, maximises efficiency and reduces the need for system operators.
Microgrids can integrate DER with advanced control and automation technology, allowing easy management of power, with an overview of fleets, sites and operations.
Regulating supply
A reliable power supply is key for industrial operations and mission-critical facilities such as defence, hospitals and airports. Downtime can impact production and operation, causing workforce inefficiency and damage to equipment.
Onsite microgrids, such as the one installed by ABB at the Longmeadow factory in South Africa, can help industries secure their power supply and reduce fossil fuel consumption by up to 50 per cent.
A microgrid solution provides full stand-alone or grid-connected functionalities and can seamlessly orchestrate switchovers between renewable energy over diesel-based backup solutions.
In Kenya, a microgrid provides a reliable power supply for an International Red Cross centre that could no longer rely on the mainland grid.
Given that the centre needs to have fail-safe power to store vaccinations, which are highly susceptible to temperature changes, the microgrid was the best solution.
Oil and gas companies can benefit from innovative applications of microgrids and battery energy storage systems to independently generate and store renewable power in place of diesel or gas-powered backup generation.
Woodside Energy, which owns and operates one of the largest offshore oil platforms in Australia, chose ABB to install a microgrid for carbon footprint reduction.
For off-grid mining operations, where the cost of electricity can consume up to 15 per cent of mining revenues, renewable and storage technologies present an ideal opportunity. These grid edge solutions not only improve on environmental footprint but also reduce energy costs and improve power quality.
Access to electricity
In Africa, the electricity supply is a big challenge that can be addressed through microgrids. About 600 million African people do not have access to electricity, and approximately 730 million depend on traditional biomass. Microgrids can take reliable power to such places and remote islands.
At Robben Island, a world heritage site where Nelson Mandela was incarcerated, South Africa's Department of Tourism has installed a new solar-powered microgrid – built with advanced ABB technologies – and has achieved a significant reduction in carbon emissions. The microgrid solution uses wireless networks for connection between solar photovoltaic panels and operates the installation remotely from Cape Town.
Financial support is also rising. ABB's recent agreement with Susi Partners, a Swiss investment firm specialising in infrastructure investments, brings technology and financial backing to such projects.
As countries in the Middle East pursue their renewable energy goals and Africa seeks to achieve 100 per cent access to energy, microgrids and battery energy storage will help to move them closer to a stronger, smarter and greener future.
Hamideh Bitaraf is a senior adviser for Grid Edge Solutions at ABB
MEED
This article is sourced from Power Technology sister publication www.meed.com, a leading source of high-value business intelligence and economic analysis about the Middle East and North Africa. To access more MEED content register for the 30-day Free Guest User Programme. https://www.meed.com/registration/