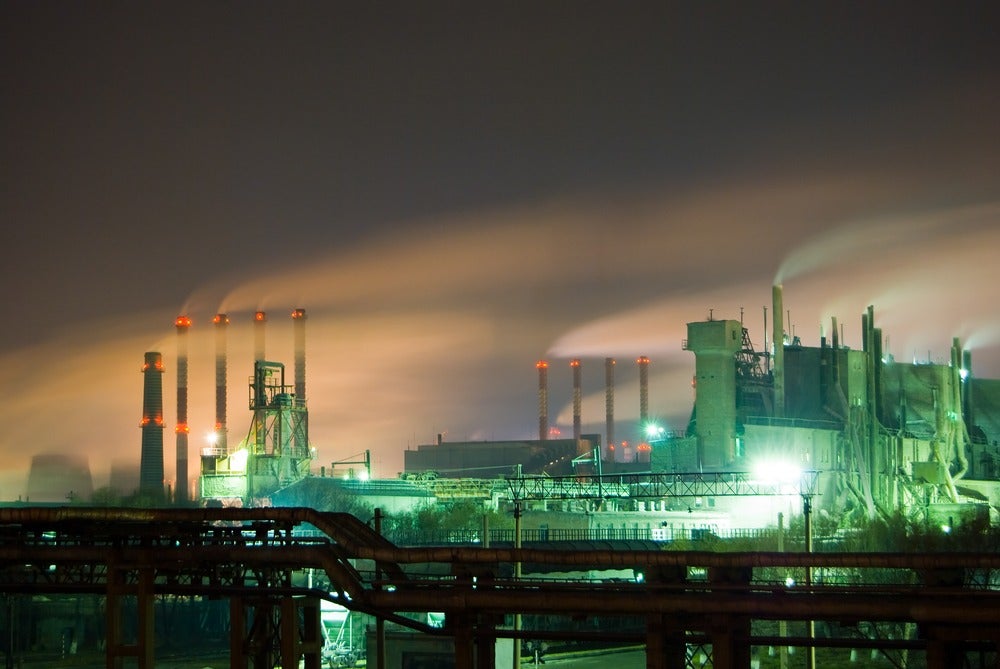 Japan's energy security plan to 2030, as outlined in a government-endorsed energy blueprint, is burdened by national challenges and international obligations against the shadow of the 2011 Fukushima Daiichi Nuclear Power Station accident, according to a report by GlobalData.
The Japan energy market analysis looks at the market trends, regulation and the competitive landscape facing the island nation following cabinet's approval of its 5th Strategic Energy Plan in July 2018 as the basis for its energy policy to 2030 and beyond to 2050.
Japan's energy policy is based on three strategies: 1) strengthening energy security; 2) implementing energy conservation and renewable energy policies that consider environmental concerns alongside growth; and 3) balancing public interest issues, such as stable supplies of energy and reduced costs, with market liberalization and growing competition, according to a White Paper issued by the Ministry of Economy, Trade and Economy (METI).
An overriding expectation of the approved policy is that lessons learnt from the TEPCO Fukushima Daiichi Nuclear Power Station accident find their way into the existing arrangements, according to a 66-page GlobalData report.
Safety and dependency
Safety remains a top priority for nuclear power plants. The energy plan also states the country is looking to reduce its dependency on nuclear power by expanding renewable energy in its fuel mix. A key policy requirement for Japan is also to reduce energy costs and reduce the dependence on overseas energy. Furthermore, the country is also looking at decarbonisation as an important aspect of its energy policy, in view of the Paris Agreement.
Structural challenges
Japan's energy sector faces a number of structural issues. The country has a very high dependency on overseas energy resources. It relies on imports for almost all of its energy resources. The rapid ageing of the country's population is expected to have an impact on future power demand. The volatility in fuel prices further adds to the variability for Japan's energy policy planners.
Climate change and greenhouse gases
Finally, the climate change commitments based on the Paris Agreement limit the energy choices of the country. In the 2030 plan for the energy mix, the country has taken into account existing infrastructure, technologies, and human resources. This forecast is consistent with the reduction target submitted to the United Nations Framework Convention on Climate Change Secretariat as Japan's nationally determined contribution (NDC) under the Paris Agreement (namely, reduce greenhouse gases (GHGs) by 26.0% compared to the FY2013 level by FY2030).
The plan mentions that Japan will strongly adhere to its previous basic policies of thorough energy saving, maximum introduction on renewable energy, streamlining of thermal power generation and reduction of dependency on nuclear power as far as possible while aiming for steady realization of the 2030 energy mix by identifying and strengthening implementation of measures, etc. for each energy source.
Nuclear power still in the game
The plan states that nuclear power will continue to remain an important base-load power source for the country. The government views nuclear as a source providing a stable long-term power supply and also as a viable source for decarbonisation in the long term. The key reasons cited in favour of nuclear energy is its stability of energy supply and efficiency, low and stable operational cost and that it is free from GHG emissions during operation. The government will follow the judgment of the Nuclear Regulation Authority (NRA) to proceed with the restart of nuclear power plants. The plan states that dependency on nuclear power generation will be lowered to the extent possible by energy saving and introducing renewable energy as well as improving the efficiency of thermal power generation.
Renewable energy
As far as renewable energy is concerned, the government is in favour of accelerating the development of this source. The plan states that the government has been actively promoting renewable energy since 2013 and will continue to do so in future. While there is a clear reference to aiming to make renewables a key power source in the long term, the target share of renewables in the 2030 energy mix is expected to stay at 22–24%.
Solar and wind power
The government believes that solar power can be developed on a large scale, and can also be used as a distributed source of generation. However, the cost of solar power is high and there are supply issues related to the fact that the power output is unstable. Therefore, the government believes that further technological innovation is necessary to harness this source. In the mid- to long term, the government believes that the cost of solar is expected to reduce, hence promoting the position of this source of energy.
Regarding wind power, the plan states that its cost is comparable to that of thermal power generation, especially when developed on a large scale, which makes it a promising source of energy. However, there is a challenge of not enough load-following capacity in areas such as Hokkaido and the northern part of Tohoku, which are high wind areas. As such, there is a requirement for developing transmission lines to secure sufficient load-following capacity through broad area operations of power grids and to utilize storage batteries.
There are two key challenges on the way of making renewables a key power source for the country. The first of these is the cost of renewables and the public burden due to this. The plan is to use auctions and effective changes in feed-in tariff (FiT) price as the costs decrease. The government is aiming at 2030 targets of JPY7 per kilowatt hour (kWh) for utility-scale solar photovoltaic (PV) and JPY8–9 per kWh for onshore wind. Furthermore, it is also aiming to promote renewables other than the FiT scheme. This would be through shifting rooftop solar from selling electricity to self-consumption, and by shifting utility-scale solar PV, wind, and geothermal to the direct marketing route.
The plan for auctions has already been put in place, with solar PV auctions held in October 2017 and September 2018 for 140 megawatts (MW) and 197 MW, respectively. Recently, on December 3, 2018, the Japanese government reintroduced a bill promoting commercial use of offshore wind. If passed into law, it will become effective from spring 2019 and the first offshore wind auction could be launched in the summer of 2019.
The other challenge for renewable integration is to overcome grid constraints and secure grid flexibility. One of the key steps to overcome these challenges will be the early implementation of "Japanese Connect and Manage" which utilizes the existing capacity of the grid. There is also the need to convert the network to the next generation transmission and distribution (T&D) network in view of major flow from renewables.
Furthermore, there is a need to make the grid flexible, by using thermal power plants' and renewables' own adjustment margins and interconnections among wider areas. In the long term, this can be achieved by using margins from next-generation technologies such as virtual power plants, vehicle-to-grid, batteries and power-to-gas.
Fossil fuels in the energy mix
While the government acknowledges the problem of high emissions associated with coal, it still considers it as an important fuel in its energy mix because of the lowest geopolitical risk and the lowest price per unit of heat energy among fossil fuels. The plan states that the government will promote conversion to high-efficiency and next-generation coal thermal power generation and utilize this energy source while focusing on reducing the environmental load in the long term, by, for example, making efforts to shift to the cleaner use of gas and fade out inefficient coal use.
As far as natural gas is concerned, the government's position again is that gas has high efficiency as a heat source, involves relatively low geopolitical risk compared to oil, and emits the least amount of GHGs among fossil fuels. It also believes that, in future, fuel prices will be determined through competitive bidding due to the shale revolution, which will enable a shift toward natural gas. The government aims to reduce its cost of liquefied natural gas (LNG) by diversifying its supply sources.
The government is introducing reforms in an industry that has developed in an entirely isolated manner, controlled by numerous entities that are not used to interference or being made to cooperate with each other. This was due to previous governments' protectionist policies and the country's export-oriented economy, which limited foreign inward investment. The Fukushima disaster in 2011 changed all this, as it showed the drawbacks of the system and fueled a desire for change in the populace.
The ongoing reforms in the power sector are aimed at creating a centrally operated grid system, enabling not just the greater integration of renewable power generation but also the effective matching of supply and demand. This would not only be favourably reflected in the generation adequacy ratios of the various regions of the country, but also in the power bills of consumers.
Liberalisation of the retail energy market
The full liberalisation of the retail market in the country took place in April 2016. The same period also saw the establishment of imbalance settlement based on the market price. From April 2017, open procurement of balancing power was started. Following this, there were a number of new entrants (around 150) that got retail licenses for the power business. These included power producers and suppliers (PPS), LPG and city gas distribution players, oil companies, renewable energy companies, and others. After full liberalisation, more than 400 new Japanese companies and a number of foreign companies have registered to become electricity retailers, and close to 13% of households have changed their electricity suppliers.
The establishment of a non-fossil value trading market is another step in the direction of reform. This is a market where the non-fossil value of renewable power is separated and certified to be sold by the government. The virtual non-fossil value per kWh is a new concept created by the government and completely different from power trading. Electricity retailers who sell electricity (e.g. coal-based) with purchased non-fossil certification at the same amount are regarded as selling non-fossil electricity. Electricity retailers are required to have the non-fossil percentage of their sales at 44% or more by 2030. The first tender for the non-fossil market was held in the Japan Electric Power Exchange (JPEX) in May 2018 in which 26 companies participated and weighted average contract prices of JPY1.3 per kWh were realized.
Looking ahead: electricity reforms
The next phase of electricity system reforms will come into effect in 2020. This is when the 10 major regulated utility companies will be required to unbundle, i.e. legally separate their power generation and retail functions from the T&D functions. The implication of this will be that, while currently, one company can conduct multiple categories of electricity business (e.g. power generation, T&D, and retail), from 1 April 2020, utility companies conducting T&D business will be prohibited from conducting power generation and retail businesses. This is being necessitated by the fact that in order to promote fair competition in the retail market and the generation market, it is necessary that every player has equal access to the T&D grid system.
As of now, power generators only need to provide a filing in a specific format to METI to start their operations. General T&D operators need to have a license to conduct their business, while specified T&D operators only need to provide a filing to METI. The unbundling of the regulated utilities will provide new business opportunities for new entrants since the access to the T&D grid will no longer be controlled by the utilities and there will be a level playing field. This is expected to bring in competition in the Japanese market and lead to reductions in electricity prices.
Power sector reforms, if properly implemented, are likely to benefit renewable energy companies. Renewable power companies have not been able to make sufficient headway to date due to difficulties in grid integration. Regulatory hurdles have also curtailed renewable power expansion. The establishment of a deregulated power system and the government's assertion that it would bring down regulatory hurdles should help boost the growth of the renewable power sector.