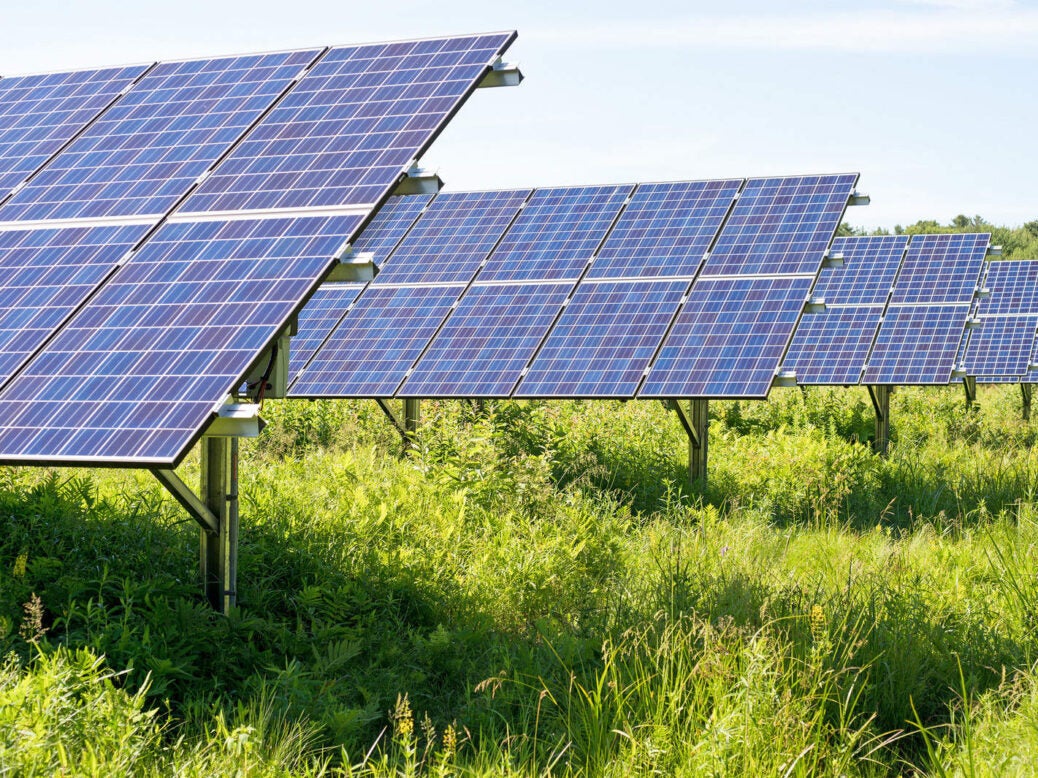 Neoen, the French renewable energy company, has successfully launched the first initial public offering (IPO) in October 2018. The IPO was set at a price of €16.50 per share and amounts to approximately €628m, making it the largest capital raise on Euronext Paris in the last 16 month. Neoen's market capitalisation hits approximately €1.4bn following the completion of the offering. Impala SAS, the vehicle of Neoen's founder Jacques Veyrat, subscribed for about €169m worth of stock and will continue to be the majority shareholder with 54.4% stake. FPCI Capenergie 3, managed by Omnes Capital, Fonds Stratégique de Participations and Celeste Management SA have also subscribed in the offering.
The IPO was well received by a broad range of French and international investors. The IPO proves to be promising at the time when French IPO market has struggled to perform during the past few months and has been highly volatile. The European IPO market has also struggled to attract investors over the past few months. Car parts company Autodis has to shelve its plan for IPO due to weak market conditions. Since Neoen IPO got hit at Euronext, some French companies are now looking positively towards the market and are planning to launch their IPO, major being the French building firm Consolis and the state gaming monopoly Francaise des Jeux among others.
Neoens growing renewables portfolio
Neoen IPO has been able to attract investors because of the company's profitable track record and consistent performance. While the other French companies have struggled to continue their renewable portfolio, Neoen has doubled its renewable portfolio in France and Australia over the past two years and has consistently remained profitable since its inception in 2008. The company has also invested €600m in France and abroad over the past three years and is planning to invest almost €1bn over the next three years. The company grabbed significant attention last year when it was confirmed as the developer working alongside Tesla to deliver the world's largest battery storage project in Australia.
Neoen is the first independent producer of electricity from renewable energy in France. The company's activities focus on solar and wind power production, as well as on the development of advanced energy storage solutions. Neoen has its operations in the Europe, Middle East and Africa (EMEA) region (mainly in France, Portugal and Ireland), Australia and the Americas region (majorly in El Salvador, Mexico, Jamaica, Argentina and the United States). The major advantage with Neoen is its integrated model that offers design, finance, construction, project management and long-term operational services. The integrated model is that of an independent producer that retains control over its assets with a view to provide long-term operations while guaranteeing high quality.
The company owns 1142MW of solar projects and have 31 solar power plants operational and under construction. Solar has been Neoen's first sector and is expected to be the company's major focus in future also. The company also uses wind power in addition to solar, mainly in the Australia and France where most of their wind activities are concentrated and have several projects in development. Neoen owns 794MW of wind power plants and have in total 20 plants which are operational and under construction. Neoen has 126MW of energy storage projects in its portfolio and has developed and operates the largest battery storage system in the world in Australia (Hornsdale Power Reserve), in partnership with Tesla.
Beyond renewables
Neoen also supports research projects in hydrogen. The government of South Australia has recently committed to provide financing for the construction of the state's largest hydrogen electrolysis facility powered by an up to 400MW solar-wind complex. Neoen is aiming to have a 150MW solar plant, a 150MW wind farm and a 400MW/h battery powering a 50MW electrolyser, which would produce hydrogen. The project has been awarded AU$1m (US$780,000/€629,000) in financing from South Australia's Renewable Technology Fund and it could receive an additional AU$4m and an AU$1m loan for the construction stage. The so-called Hydrogen Superhub scheme is to require at least AU$600m in investment.
Neoen intends to use the proceeds from the IPO to grow its business by building and operating new renewable energy plants. The company has its goals to reach at least 5GW in operation and under construction by end 2021. The company has achieved nearly two-thirds of its target, having 3GW of capacity in operation, under construction and awarded. The company also has 7.4GW worth of projects in its pipeline. Neoen is rapidly expanding its customer base that includes states and public authorities, electricity markets and now major companies such as Google. The company's primary objective is to grow in France and internationally. It has numerous projects in the pipeline and plans to expand its operations spanning 15 countries in coming future.