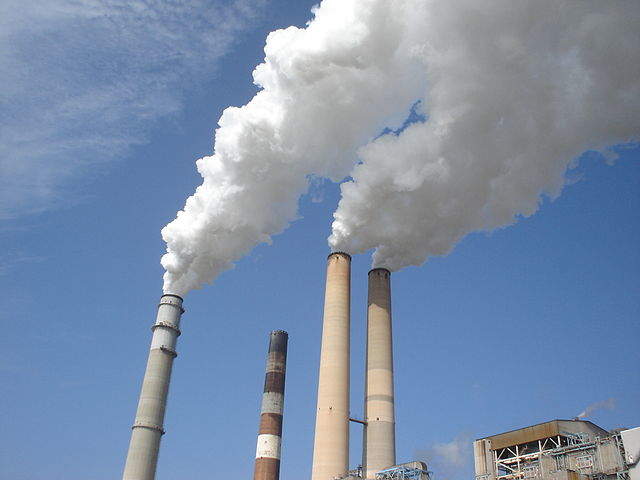 Zero Emissions Day is an opportunity for nations to turn away from carbon-heavy energy sources, as well as a chance to highlight the vast volumes of fossil fuels still used to generate electricity.
Cutting carbon emissions is the driving force behind the Paris Agreement, which is widely acknowledged as a necessity if global temperatures are to be kept below the 2 degree limit. Yet for many cities, reliance on coal, oil and natural gas for power remains high, which in turn contributes to increased carbon emissions.
According to BP, in 2017 global oil consumption averaged 1.7 million barrels per day, while Scientific American reported that coal mine output in the US alone was 719 million tonnes in the first 11 months of 2017.
For some, the goal of zero emissions remains an unlikely dream, though for others it is a future wholly within their grasp. Future Power looks at some of the nations that have made the commitment to becoming carbon neutral, and how they propose to do so.
Carbon negative
A number of smaller nations have already achieved a carbon neutral, or even carbon negative, energy system. While their small size means implementing low-carbon infrastructure seems a relatively simple task when compared to larger areas, using such regions as case studies can be a useful tool in seeing how clean energy methods can be scaled up.
One such example is Bhutan, a small country located in the Himalayas between India and China. The nation, which is home to roughly 790,000 inhabitants, is not just carbon neutral; it has managed to achieve a carbon negative status. With 72% of its land being forested, its carbon sinks absorb more carbon dioxide each year than its polluting sources can emit.
"According to recent figures, the country emits around 1.5 million tonnes of carbon annually, while its forests absorb over 6 million tonnes," Proudly Carbon Neutral said.
Zero Emissions promise
Bigger regions have pledged to achieve zero emissions within the coming years. Most recently, California's governor Jerry Brown committed the state to 100% renewable energy production by 2045. It is the largest economy to make such a commitment, being the fifth largest in the world.
One of the first countries to pledge net zero greenhouse gas emissions was Sweden, which announced the achievement in June last year. The Scandinavian country revealed its plans to cut emissions by 85% compared to 1990 levels by 2045, besting its own original commitment to cut emissions by 2050. The remaining 15% is also to be offset by investing in overseas carbon-cutting projects.
The country already gets 83% of its electricity production from nuclear and hydroelectric power, while bioenergy resources are widely used in district heating systems, meaning the majority of carbon cuts will come from transport and heavy industry.
Stockholm Environment Institute executive director Johan Kuylenstierna told Business Green that Sweden's extensive biofuel resources makes it a prime candidate to lead low-carbon industry developments. "Because we have the energy system that we do have in Sweden, I think there is actually potential even to further stimulate energy intensive industry in Sweden…[through] fossil-free systems," Kuylenstierna said.
Other countries to have followed in Sweden's footsteps are France, Catalonia and Iceland. The former two pledged to reach zero emissions by 2050, while Iceland says it will aim for zero emissions by 2040.
In addition, New Zealand announced in 2017 that it would be legislating for net zero emissions this year, while Costa Rica has set its target for 2021, using hydropower to make up the majority of its energy mix and nurturing its forest land to create carbon sinks.
How can nations achieve zero emissions targets?
While the commitment of so many nations to zero emissions is encouraging, questions remain over just how such a dramatic shift will be enacted.
Perhaps the most obvious challenge is changing countries' energy mixes from fossil fuel-derived sources to cleaner alternatives of wind, solar and tidal, encouraging investment in these areas and adapting existing infrastructure to better accommodate the transition to a low-carbon system, including domestic infrastructure.
Tackling transport is also high on the list, replacing diesel and petrol vehicles with electric alternatives.
Planting new trees to create carbon sinks (as seen in Bhutan) and adapting farming methods to preserve soil and increase carbon storage capacity would also provide small-scale but transformative methods of cutting carbon, as well as restrictions in air travel, private transport, new building construction, and altering people's food and waste habits.
According to International Energy Agency (IEA) predictions, keeping temperatures to the 2 degrees scenario will see energy efficiency and renewables providing 75% of the emissions reductions, with another 14% from carbon capture and storage, 6% from nuclear and 5% from fuel switching, for instance from coal to gas.
The IEA has also stressed the importance of technology in establishing a low carbon system, saying: "Technologies can make a decisive difference in achieving global climate goals while enhancing economic development and energy security. For the first time, [our] technology-rich modelling expands the time horizon to 2060 and reveals a possible although very challenging pathway to net zero carbon emissions across the energy sector."
However it's achieved, one thing is for sure – the longer we wait to turn to a low carbon system, the less likely it is to be effective, and the more tightly nations will be locked into carbon-intensive infrastructure.
Carbon-heavy countries
While the majority of countries are making strides to turn away from fossil fuel-based energy sources, some are going in the other direction.
Four decades of rapid industrial growth have made China the unmovable top producer of carbon dioxide, even in the face of President Xi Jinping's recent efforts to crack down on pollution, enforcing a series of green policies setting limitations on everything from vehicles to coal plants. Yet still, the country's air pollution remains one of the worst in the world, with research group Berkeley Earth estimating in 2015 that it contributed to 1.6 million deaths per year in the country.
With US President Donald Trump's carbon-heavy agenda and decision to pull out of the Paris Agreement, the US also remains a significant contributor to global CO2 emissions. Most recently, Trump announced new greenhouse gas regulations for coal-fired power plants, essentially replacing the Obama administration's Clean Power Plan. Trump's new plan allows individual states to decide how and whether to curb carbon emissions from coal plants.