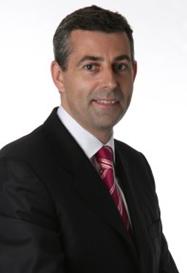 Norman Hay plc has created a new specialist coatings group, incorporating SIFCO Applied Surface Concepts (ASC) and Surface Technology, to provide a single global access point in surface coating technology.
SIFCO ASC, which was acquired by Norman Hay in 2012, is the world leading supplier of selective plating services, chemical solutions and equipment as well as creator of the renowned SIFCO Process®.
Sister company, Surface Technology offers an extensive range of specialist surface treatments for industrial applications and by combining their technical expertise and market knowledge the group creates a new dynamic force in the coating and surface finishing industry.
The new Coatings Group will be headed by Group Managing Director Lee Shelton, who joined Norman Hay in 2000. Shelton, a fluent Japanese speaker, started working for Norman Hay in its impregnation business, Ultraseal International, as Director of International Business, based in Japan.
Following several years in key business development and leadership roles for Norman Hay in the Asia Pacific region, Shelton relocated to the US in December 2012 as MD of SIFCO ASC.
Shelton explained: "Since acquiring the SIFCO ASC business in 2012 and bringing the business into the Norman Hay Group, a number of synergies have emerged.
"The leadership team at Norman Hay feel that now is the right time to formalise this collaboration by bringing some of the best talent in the industry together under one umbrella. In doing so, we will identify new applications and ways of working which will ultimately benefit our customers' processes."
Based in Cleveland, Ohio, SIFCO ASC has operations in three further US states, the UK, Sweden and France, as well as partners in Europe, South America, Canada and Asia.
Surface Technology, headquartered in Coventry, covers the whole of the UK through seven sites, and has plants in Australia and China.
In addition to helping the two businesses expand into new locations, the creation of the Coatings Group will also ensure the company maximises its reach in existing markets, such as oil and gas, automotive, aerospace, and power generation.
---
Image: Lee Shelton, group managing director, Surface Coatings Group.
Mining companies today face complex challenges as never before. Under increasing pressures to create a...