Aerovit has provided boiler cleaning since 1980. We focus on soot fouling in boiler installations and ensure a high, stable and financially viable output to make boiler users' production very profitable.
Aerovit developed and patented the Aerovit system in 1992, a new method for cleaning boilers. Today, the Aerovit system is used in more than 500 boilers worldwide.
Continuous boiler-cleaning system
The Aerovit system is an installation for soot blowing using PLC-controlled shock waves. It is based on compressed air and ensures continuous cleaning of boiler installations. The compressed air removes deposits from boiler tubes, reversing chambers and boiler sections. The system is internationally patented.
Continuous cleaning results from the Aerovit system provide proven higher efficiency and boiler output. Numerous shutdowns for the cleaning of boilers can also be avoided and oil consumption is reduced during cleaning stops. In addition, the system has the following benefits: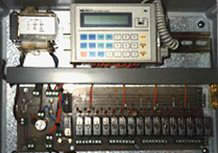 The AEROVIT system provides soot-blowing using PLC-controlled shock waves.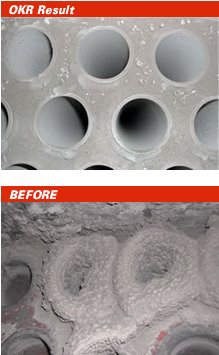 The AEROVIT system can be adapted for every application and provides continuous removal of small amounts of soot and fouling.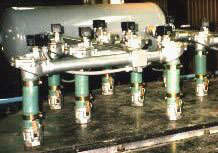 Installing the AEROVIT system can increase a boiler's annual efficiency and reduce power consumption, resulting in an operation that is stabilised and optimized.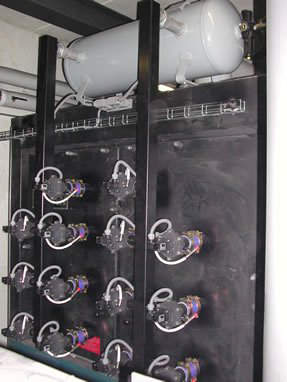 The AEROVIT system has been used in boiler projects worldwide; for instance, the soot-blowing system installed on the front of the Danstoker multimiser no. 19.
No need to manually clean boilers, which can be a tough and hazardous job
Reduced use of back-up boilers for peak loads
Less fuel consumption per produced MW, resulting in lower CO2 emissions
Very low operating costs (only consumption of compressed air)
The investment is paid back in 4-24 months
All components are approved and certified
Cleaning system for soot-fouling removal
Aerovit has proven efficiency in removing soot fouling from a large number of boiler installations. The cleaning cycle of the Aerovit boiler cleaning installation is automatically controlled and adapted to the operating conditions, which involves continuous removal of small amounts of soot and fouling.
Aerovit is supplied with an efficient noise-reduction function. The system is supplied with patented blast pipes, ensuring that it is able to function at high temperatures and in a corrosive environment.
Soot-fouling in boilers and heat exchangers
When burning biomass and combustible waste, residues and fat, as well as in connection with some fossil fuels, soot particles are formed as highly insulating fouling on heat-transmitting surfaces in boilers and heat exchangers. The result of this is an increased loss of energy and reduced boiler efficiency. Soot fouling of 2mm will typically reduce the pure heat transfer by 20% of the clean boiler output.
Boiler-cleaning installation system benefits
Experience shows that substantial savings can be made by always having clean heating surfaces and fire tubes. The annual efficiency of the boiler is increased by several percent, the need for using back-up and peak load boilers is minimised, the power consumption of the boiler installation is reduced, and the boiler operation is stabilised and optimized.
Boiler cleaning system applications and installation
In principle, there are no limits to the size of the Aerovit system, as it can be customized to all operating situations. It can be used in various applications such as boilers, decentralised CHP with gas or diesel engines, catalysts, steel furnaces, gasification, pneumatic transport systems, silo outlets and sawmill machinery.
Each Aerovit installation is tailored to its specific application. A number of factors determine the design and size of an installation, including the number and the size of valves, the position of blast pipes, the size and the position of the pressure vessel, and the size and the shape of connecting pipes. Based on descriptions, drawings, measurements and photos, Aerovit will prepare a project proposal, which subject to approval will form the basis for the final structural drawings. The actual system is manufactured on the basis of this.
Patented boiler-cleaning system
The Aerovit system, its functions and technology have been patented in Europe and the USA. The patenting makes it unique as it can be used and integrated in installations exposed to extreme conditions such as high flue gas temperatures and corrosive flue gases. With the original Aerovit system, the following significant advantages are achieved:
Components do not melt
Components do not corrode
Low-noise system
Operationally stable system
System operates with an efficiency that is 3-20 times higher than that of other systems
Energy industry references
The Aerovit system is supplied to a number of major producers and suppliers within the energy sector. The applications are numerous and the systems operate in countries all over the world.
About Aerovit
During 2010 there was a change in ownership structure of the company, thereby Aerovit has been closely associated with the 'Steenbek Group'. The Steenbek-Group comprises Steenbek and UNIPAK.