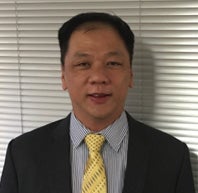 Permasense, the leading provider of corrosion and erosion monitoring solutions to the global energy industry, has opened a base in Kuala Lumpur, Malaysia to serve the Asia-Pacific region. Say-Heng Ng has been appointed as president of Permasense Asia-Pacific to lead the operation.
Say-Heng brings 28 years' experience to the role, most recently as vice-president and managing director of Baker Hughes in South East Asia. He has also held roles at Schlumberger, including as vice-president of the PETRONAS Global Account in Kuala Lumpur. In his new role, Say-Heng will have full responsibility for Permasense's activities, including business development, client support and managing the company's overall operations from India to Korea and Australia.
"Our technology is helping operators across the world make better informed decisions about their assets, helping them reduce OPEX while sustaining production levels and maintaining safety standards. This is why we're continuing to grow rapidly through these challenging times," comments Peter Collins, Permasense CEO.
"This expansion will allow us to deliver improved, in time zone support to our Asia-Pacific clients. Say-Heng's deep local knowledge and industry expertise will be invaluable as we increase our footprint in the region."
"Permasense has an exceptionally dynamic team," says Say-Heng Ng.
"Over the past two decades, I have seen first-hand the benefits that Permasense's systems can make to the industry. I am excited to be leading the charge for Permasense in this region, and providing operators with the real business benefit that comes with a holistic understanding of their asset integrity."
Permasense Asia Pacific Sdn Bhd is located at L-07-01, Level 7, Block L, Solaris Mont Kiara, No. 2, Jalan Solaris Mont Kiara, 50480 Kuala Lumpur, Malaysia.
For more information, please contact Permasense.
Throughout March and April, Permasense will be taking part in numerous events.Permasense will be exhibiting...