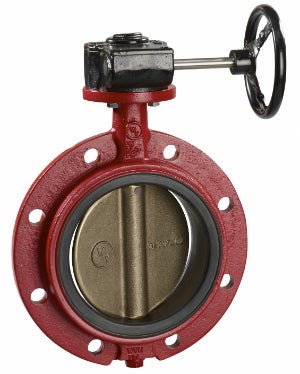 The ISO-series concentric mono flange butterfly valve range from World-Valve has a vulkanised lining to allow for the control of gass and liquid.
The range features a shaft in PTFE lines bearings and a centric shaft position. It also offers low-operating torgues, and a temperature range of -30°C to 200°C.
There are no cavities in the flow passage and the use of flange gaskets is unnecessary. This range is suitable for use in power, chemical, petro, offshore and onshore and power applications.