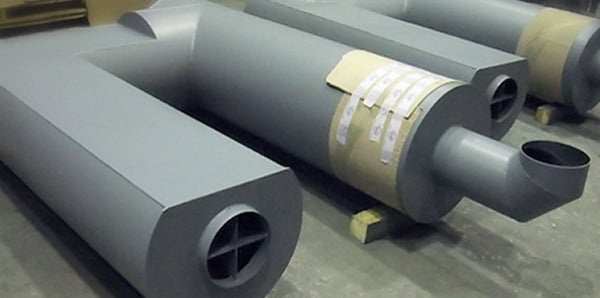 A recently completed U-shaped the NW250 blow-off
---
For many years, TIO has supplied silencers for the vacuum industry. These relationships are not strictly limited to the well-established blower and compressor manufacturers.
In addition, we also supply our silencers to specialised manufacturers of high end vacuum based applications, such as bulkhandling systems, vacuum trucks, mobile cleaning systems, and more. Just painted: the silencers for a series of four vacuum trucks.
The picture above shows U-shaped the NW250 blow-off silencers. That is what we call TIO 'custom built'.