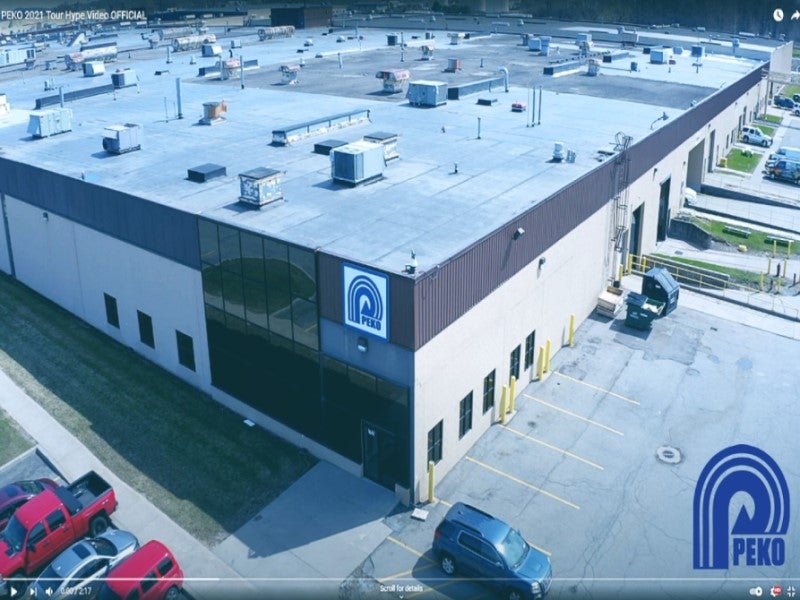 PEKO, a full-service turnkey contract manufacturer of new and innovative renewable energy machinery, equipment and devices, is excited to announce the launch of a new 360-degree virtual reality tour of its award-winning manufacturing facility in Rochester NY.
This new virtual tour provides an exclusive look behind the scenes at PEKO, allowing customers to explore some of the key facilities making up the company's state-of-the-art 350,000 square foot manufacturing campus. In this tour, you will get an inside look at the facilities where new clean energy innovations come to life, including technologies like power grid, fuel cell, solar and more.
"There is a ton of mystery involved in how manufacturers operate. Every year, my team and I give about 250 people a tour through our facilities, and we get a ton of great questions about quality, operations, machinery, capabilities and more. Right now, we cannot do as much in person as we used to, so we are hoping that this new virtual tour helps bridge that gap," explains Scott Baxter, marketing and business development manager at PEKO. "We want our customers to partner with us with the confidence that we can assist at any stage in the manufacturing process, while also maintaining impeccable standards of safety, quality and scientific principle."
This new virtual tour option can be advantageous to your renewable energy project because it allows you to review a contract manufacturers qualification and evaluate if the manufacturing environment is organised, orderly, clean, safe and up to your standards. This will allow customers to make timely and informed decisions when determining who their ideal contract manufacturing partner is, without the need for an in-person tour.
PEKO has capabilities and experience in the renewable energy industry, including design engineering, rapid prototyping, sheet metal fabrication, low-volume component manufacturing, system integration, balance of plant, wire harnessing, electrical testing and electro-mechanical assemblies and sub-assemblies.
Click 'Make an Enquiry' towards the top of the page for more information.