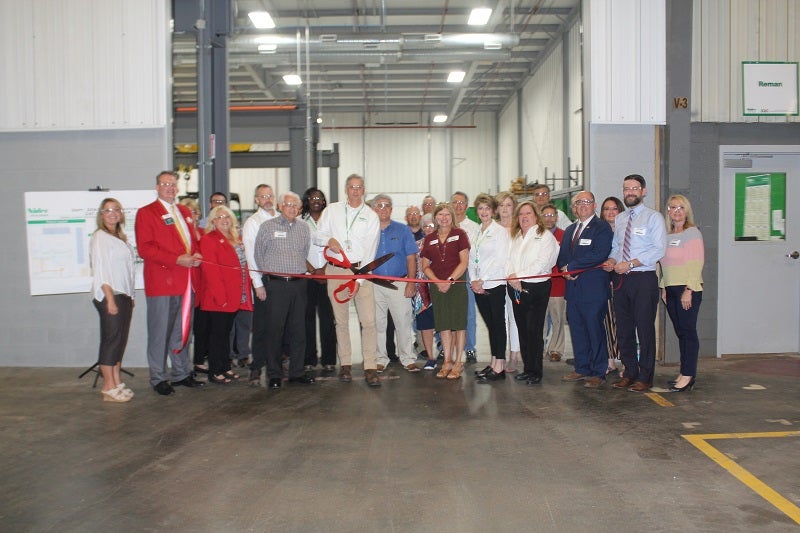 On 23 May The Henderson County Chamber of Commerce sponsored a ribbon cutting in celebration of the opening of the new facility expansion at Nidec.
Nidec director of operations Mark Piatt said: "In June 2018, Nidec Motor Corporation, the parent company of Leroy-Somer, announced it would invest $18m in its facilities in Lexington, Tennessee.  The Tennessee Department of Economic and Community Development (ECD) announced it would partner in this effort.
"A remanufacturing area of the plant, one of the many aspects of this investment, has been completely revitalised.  The area, which has been expanded to accommodate new upgraded equipment, increases the capacity for manufacturing and is paving the way for more economic development and more jobs in Henderson County.
"With the help of the local community and of Bobby Dyer of the Industrial Development Board and Tracey Exum with ECD, we were able to make this project possible. This is not the endgame, but just the start."
The facility was originally constructed in 1966 as Century Electric, and about $9 million has been spent over the last twelve months, over 150 employees hired and a sales increase of about 30%. Fifty thousand square feet of the 600,000ft² facility has been reindustrialised, and lead time has been improved by one week.  Piatt said: "We anticipate another 35% in sales growth in the future."
Special guests included Henderson County Mayor Eddie Bray, Lexington Vice-Mayor Sandra Wood, chairman of the industrial development board Bobby Dyer, regional director of the ECD Tracey Exum, and members of the Henderson County Commission, including Andy Anderson, Tommy Page, Wanda Powers, Joe Ross, Mike Lefler and Terry Allen.
Lexington's strategic location near I-40, manufacturing support, steel transport from the Mississippi River and the efforts towards Workforce Ready employee availability, community and state support, were all factors in Nidec's decision to expand facilities here.
Bobby Dyer said: "They have already exceeded what they promised, and will continue to grow as an asset to the community."