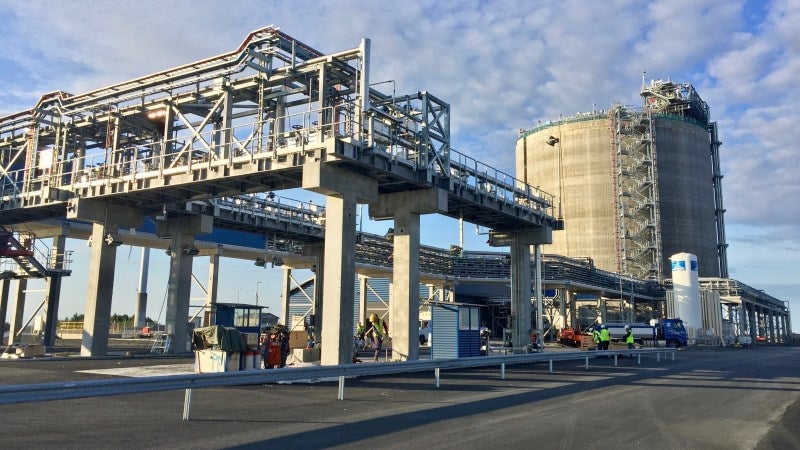 The rapid emergence of liquefied natural gas (LNG) as a marine fuel source is creating new and exciting business opportunities in a wide variety of areas.
As an attractively priced fuel that can be easily transported, LNG enables profitable business in areas that are difficult to reach.
Installations that power, for example, mines or production facilities in remote locations with no access to pipelines can ship in LNG to ensure sufficient electricity for their operations.
Using an inexpensive and efficient fuel can make a major difference in operating expenses and consequently in profitability and competitiveness.
Initiating LNG-based energy production naturally takes some time as it involves permitting processes, as well as infrastructure construction.
However, there are now solutions that enable faster market access: floating storage and regasification barges, or FSRBs, are moveable installations that can be put in place and fired up much faster than land-based facilities.
They are ideal for projects with a clearly defined time frame, as well as for getting started in LNG-based operations.
The FSRB can provide the necessary infrastructure while a land-based permanent installation is being built.
Wärtsilä Energy Solutions LNG solutions vice-president Alexandre Eykerman said: "LNG opens up exciting new possibilities across industries. It reaches the far ends of the world.
"It is efficient and more sustainable than traditional fossil fuels such as heavy fuel oil. Due to a global surplus, it will be inexpensive for a long time.
"This combination makes it an ideal fuel for a variety of purposes and fixed-term projects, as well as permanent operations."
Natural gas and renewable energy technologies come with many economic, technical, environmental and political advantages.
From an environmental point view, gas is a more sustainable alternative than oil, producing fewer emissions and burning more efficiently.
Regulation is a strong driver towards cleaner energy production. While renewable energy sources are gaining ground, they are still dependent on weather and may not always be sufficient to cover demand peaks.
Gas is often used for load balancing power, to ensure that there is enough power available to meet the needs of both industry and consumers.
LNG infrastructure contributes to fuel flexibility
In shipping, as well as in energy production, the availability of fuel is a key concern.
So far, the growth of the LNG market has been held back by insufficient infrastructure: if there are not enough terminals or regasification facilities in strategic locations, shifting to LNG is not a viable option.
However, ports now are waking up to the advantages of offering LNG services and investing in terminals that serve local industry and energy production as well as the shipping industry.
An LNG terminal also attracts ship traffic to a port, as vessels need to fuel up. By bringing in cruise ships, it can even boost local tourism.
In areas that are strongly dependent on a single energy source, LNG infrastructure introduces welcome flexibility.
With multiple fuel alternatives and suppliers, buyers can choose the one that answers their needs best at any given time, be it a matter of cost, availability or environmental performance.
In many regions around the world, the need to implement strategies to increase gas supplies through pipeline and LNG infrastructure to meet demand for electricity and gas peak demand is already on the agenda.
Wärtsilä recently achieved a mechanical completion at the Tornio Manga LNG terminal in Northern Finland, an area with harsh weather conditions.
When in commercial operation, the LNG terminal will serve shipping and road transportation companies, power and heat utilities, as well as other industrial and mining companies, while creating a diversified fuel market and enabling growth in northern Europe.
Eykerman added: "Wärtsilä has the expertise to establish LNG and multipurpose terminals even in challenging areas, for example in Arctic conditions.
"We see gas as an integral part of today's energy mix and a driver of sustainable business growth. The diversity created by LNG already enables the switch to alternative fuels.
"By providing high-quality LNG infrastructure solutions, we can offer better reliability, flexibility and profitability to energy and marine customers alike."