AAF supplies a range of gas turbine auxiliary equipment and filters, as well as the capability to perform repairs, refurbishments and upgrades.
AAF works closely with the world's leading OEMs and operators, providing solutions for the power generation, offshore oil and gas and gas transmission industries for small, medium and large gas turbines of both aero and industrial derivatives.
The company's products and services are currently used in thousands of installations around the world; protecting gas turbines in arduous environments from sub-zero Arctic, to soaking salt spray or blowing desert sand.
Static and pulse filter systems
AAF filtration systems, including a range of static and pulse filter solutions, are known globally for cutting-edge technology and high quality.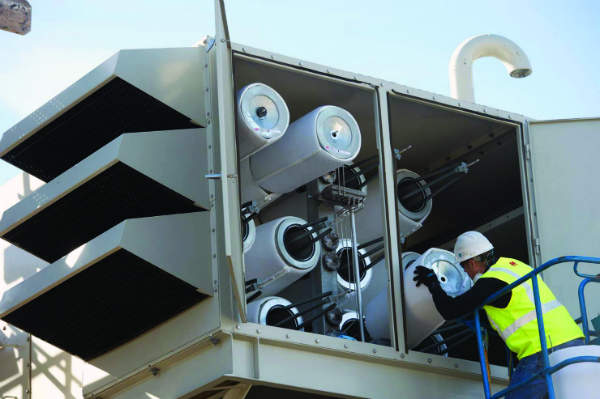 AAF is at the global forefront of the design and application of gas turbine air filtration treatment..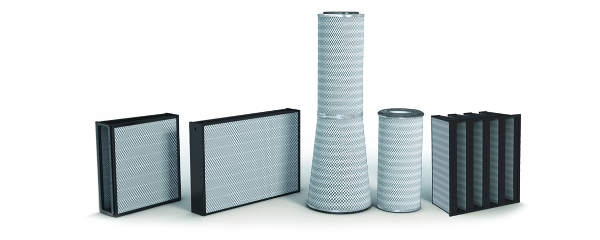 AAF offers a wide range of static and pulse filters, from pre-filtration to HEPA grade solutions.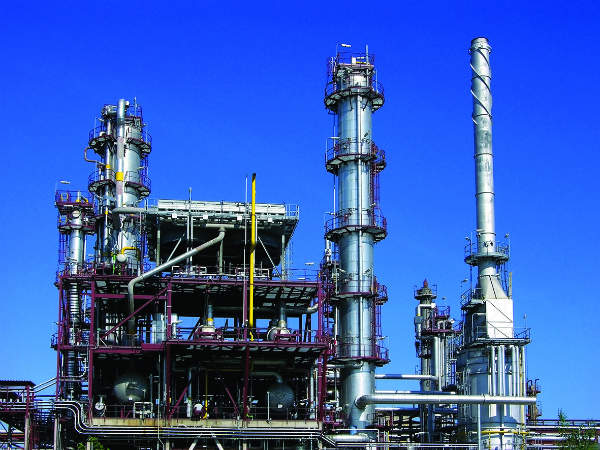 AAF is a specialist in acoustic noise control and mitigation, including gas turbine enclosures, and ventilation and exhaust systems.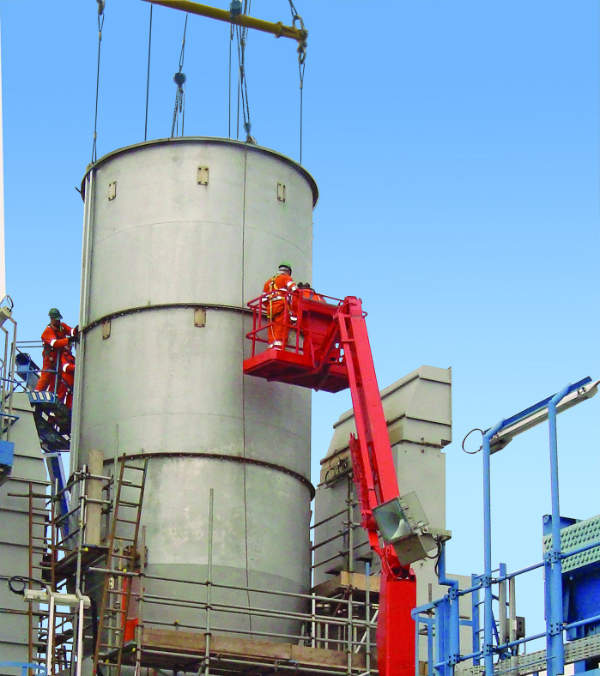 AAF can upgrade and repair gas turbine equipment to ensure plants always run smoothly.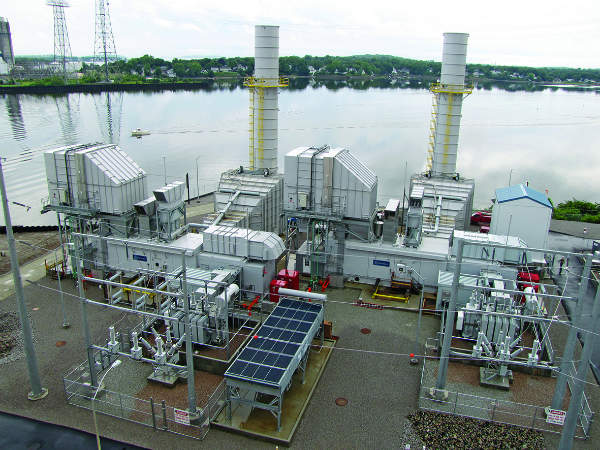 AAF's skilled technicians work with clients to optimise performance of the turbines.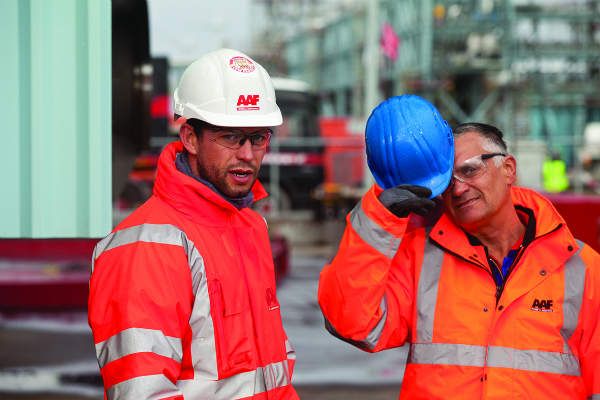 AAF takes responsibility from inlet to exhaust to guarantee air quality is reliable hour after hour.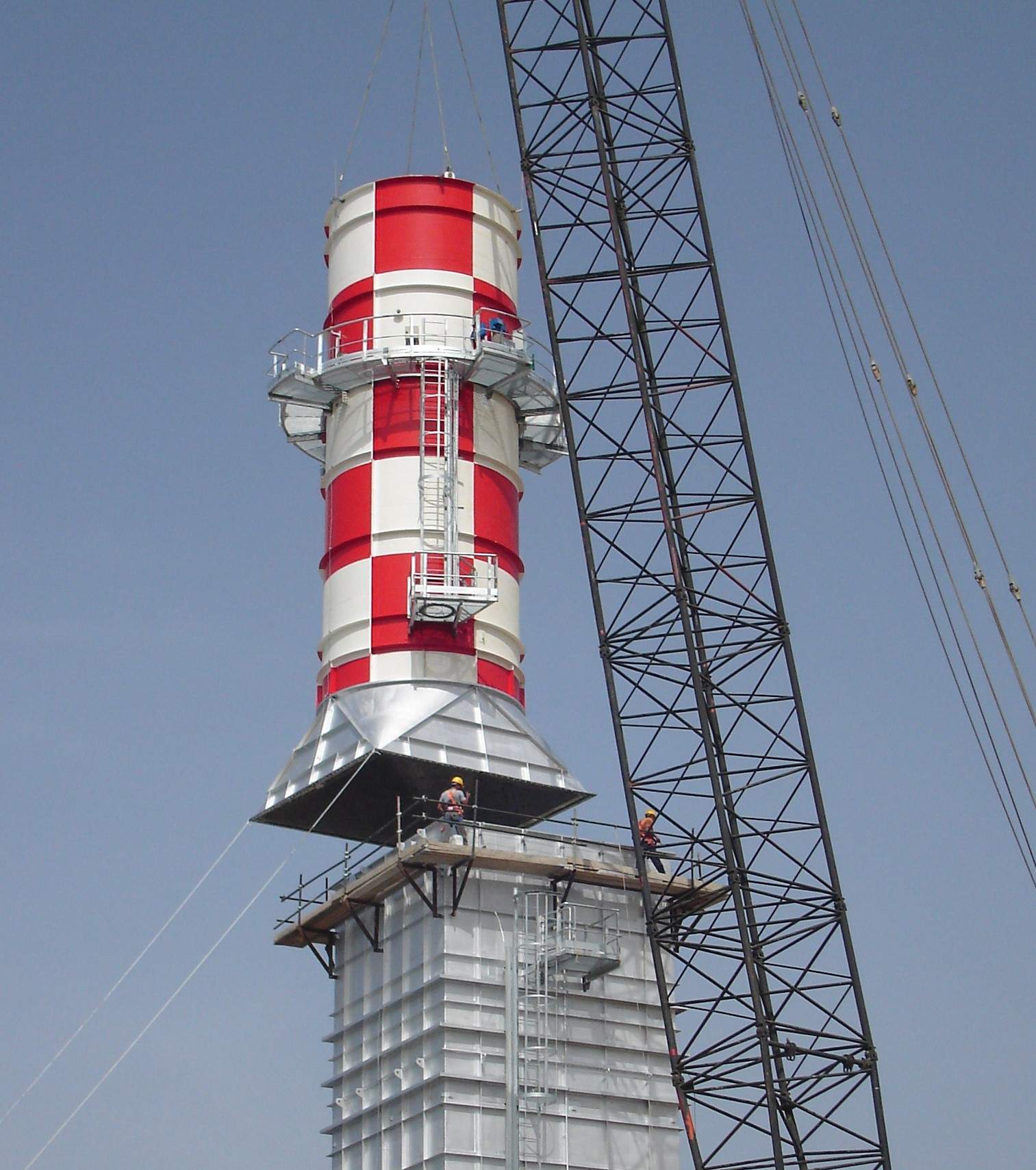 The company's global gas turbine site services include full installation supervision and maintenance.
Products allow for a higher power output, increased fuel efficiency and lower operating costs. They will also extend the lifetime of engine parts. Air inlet heating and cooling solutions are available.
Gas turbine filters, mist eliminators and weather louvers
AAF's gas turbine filter range is suitable for static and pulse systems, regardless of location or operating environment and includes weather louvers, mist eliminators, pre-filters, cartridge filters, barrier filters and high-efficiency particulate arrestance (HEPA) filters.
The AAF filter range is focused on high dust holding capacity, high-initial efficiency and low airflow resistance and pressure drop. In addition individual products repel moisture, oil, hydrocarbons and bacteria.
HEPA filters for Gas Turbines
Fouled compressor blades mean more downtime and less profit. AAF HEPA filters protect gas turbines from 99.5% of airborne contaminants. Utilising AAF's HEPA filters results in cleaner compressors, longer cycles between water washing, and higher compressor efficiency and plant availability.
With more than 75,000 HEPA filters operating worldwide, AAF pioneered gas turbine HEPA filtration and continues to be the global leader in applying this technology.
Acoustic and noise control for gas turbines
AAF can provide acoustic noise control and mitigation, for full systems or individual parts in both new and older plants.
Products include silencers and duct systems for intake and exhaust, heat recovery steam generator silencers and stacks. AAF's portfolio consists of acoustic and thermal insulation, acoustic barriers, acoustic buildings and sound havens.
Enclosures and ventilation systems for gas turbines
For clients requiring gas turbine enclosures and ventilation solutions, AAF offers products that are trusted by customers worldwide. AAF can supply AC / DC fan assemblies, silencers, duct work, blast loads, fire-retention and non-return dampers, as well as acoustic enclosures with A0, H0 and H60 fire ratings.
Exhaust systems for gas turbines
AAF supplies hot gas exhaust systems for small to large gas turbines. Systems include silencers, plenums, ductwork and stacks, expansion joints, support structures and dampers. AAF can provide customers with technical assistance and experience, offering plant feasibility studies and analysis.
Support services
AAF's experienced technicians can work alongside existing plant staff to increase the value and output of gas turbines. The wide range of services options includes:
Active filter management
Life cycle optimisation programme
Compressor efficiency reporting
Mobile test rig
Air quality guarantee
Equipment life assessments
Health and safety risk assessments
Global gas turbine site services
Important equipment such as gas turbine air intakes, exhausts, ventilation and acoustic systems are vital elements that need to be properly maintained to ensure the turbine runs at its best. AAF's experienced and well-qualified staff work closely with customers to ensure that all site requirements are taken care of.
This includes full inspection, maintenance, installation supervision and commissioning, as well as access to AAF's genuine spare parts. AAF can also provide inventory management and control, upgrades, modifications, repairs and refurbishments of both AAF made and non-AAF equipment.
For further information on our wide range of gas turbine solutions, please use the form below to send us your business enquiry.