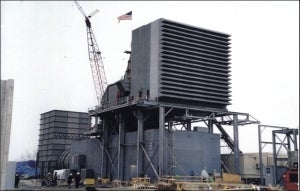 BBM Akustik Technologie, with its American subsidiary BBM-CPG Technology, Inc. will exhibit at POWER-GEN International, held from 9 to 11 December 2014, in Orlando, Florida, US.
Event highlights include:
22,000 power professionals from more than 90 countries
More than 200 of the industry's top speakers
More than 50 educational conference sessions
Multiple Competitive Power College courses
More than 1,400 exhibiting companies
Networking events
Technical tours
Online conference proceedings
Meet BBM, the expert in industrial noise solutions, at booth # 3693.
BBM supplies large-scale silencers, enclosures and acoustically optimised facades, particularly in power stations and production plants. BBM is headquartered in Germany. The American market is serviced by our subsidiary BBM-CPG Technology, Inc., based in Laurens, South Carolina, with own workshops in SC and Mexico.
Visit BBM Akustik Technologie at Booth 7043 POWER-GEN International, 5-7 December 2017, Las Vegas, Nevada,...