BBM Akustik Technologie in Germany has solved industrial noise problems all over the world for more than 30 years. The company is a member of the M-BBM Group. Its headquarters is located near Munich, Germany, with offices in Western Germany, Milan, Italy, and India, with own workshops in Germany and India, and partners worldwide.
BBM Akustik Technologie's products are mostly found in power plants and chemical industries. All products are customised to your needs – individually planned, built, delivered and installed. Your contact in our sales department will be a competent and qualified professional acoustic engineer with many years of experience in acoustic and mechanical engineering.
BBM offers silencers with:
Highest acoustic performance
Reliability and endurance
Stability and quality
Project management
Blow-off and vent silencers for steam and gas
Vent and blow-off silencers with special BBM-designed expansion systems for steam and gas guarantee extreme high noise reduction, installed on all types of valves. BBM silencers can reduce the noise by more than 70dB(A). Numerous measurements on installed silencers in situ and in our test laboratories, as well as the excellent acoustic and process engineering qualification of our staff, have provided us with detailed knowledge in thermodynamic expansion processes and acoustic effects within the silencer. This experience enables us to guarantee the acoustic requirements as well as to minimise costs, dimensions and weights, at the same time.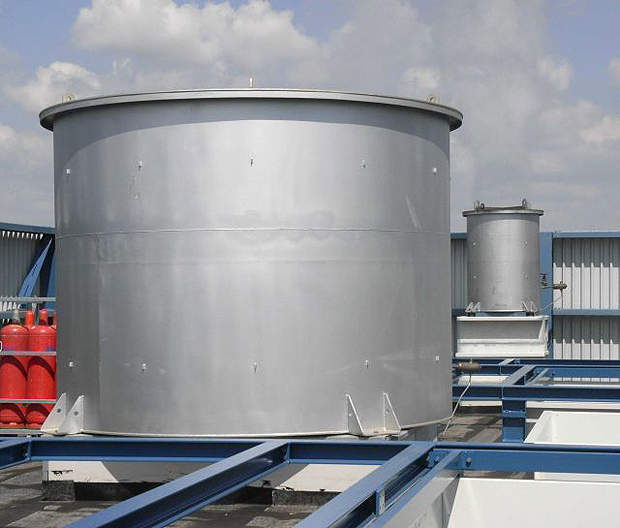 Two blow-off silencers (small one in operation).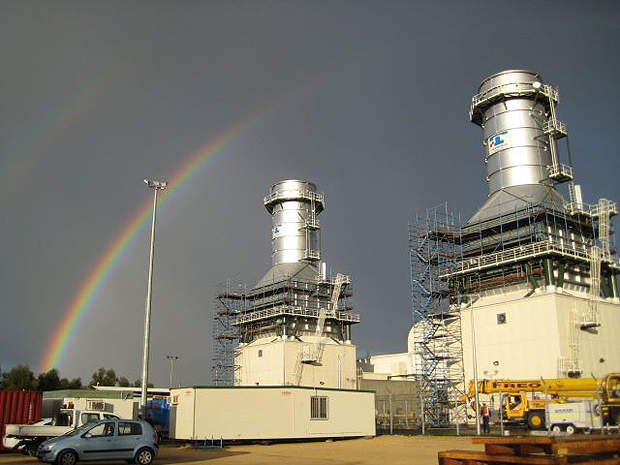 Bypass silencers of a gas-fired power plant.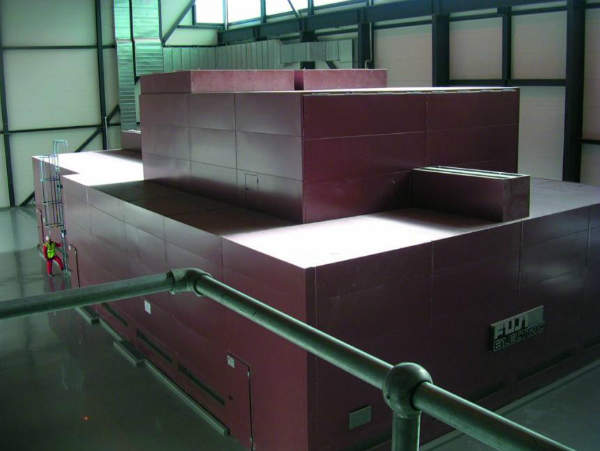 Noise enclosure.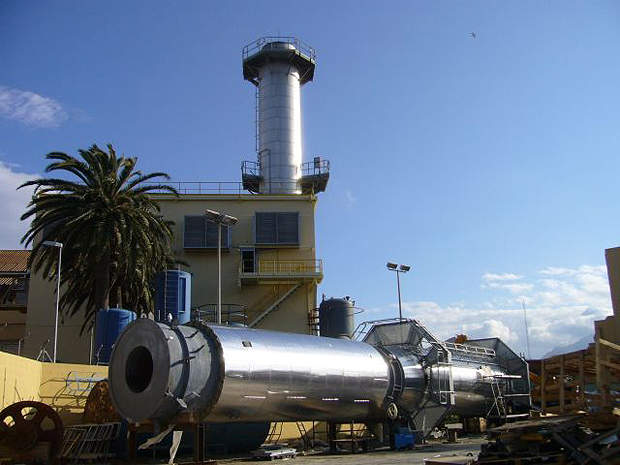 Reactive silencer (resonator-type silencer integrated into exhaust stack) during erection.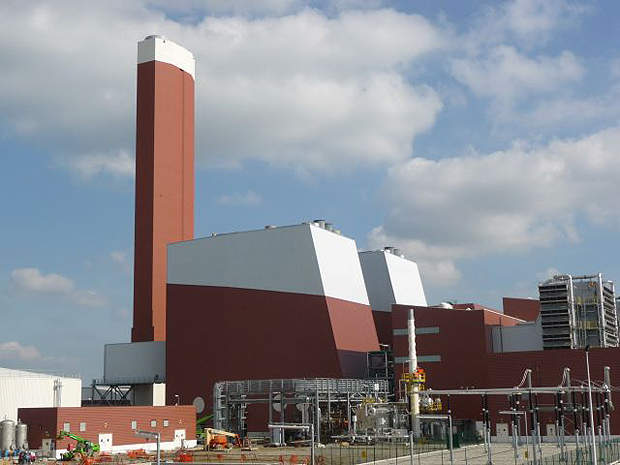 Acoustically optimised boiler house.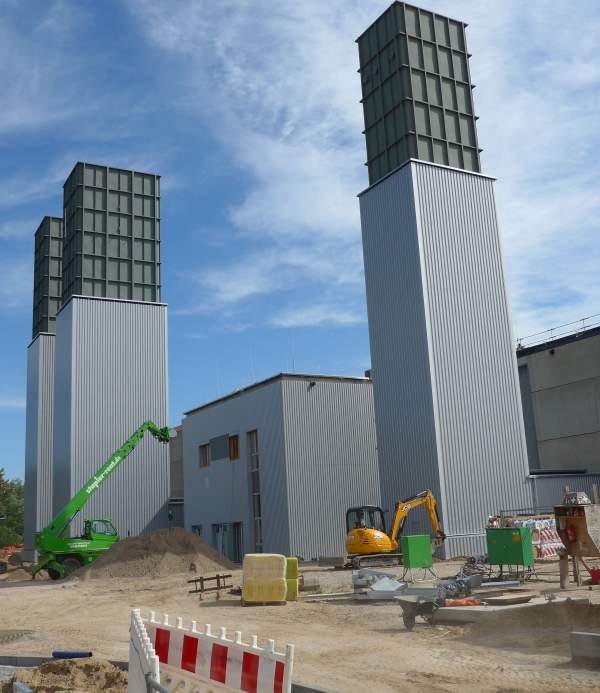 A BBM exhaust system.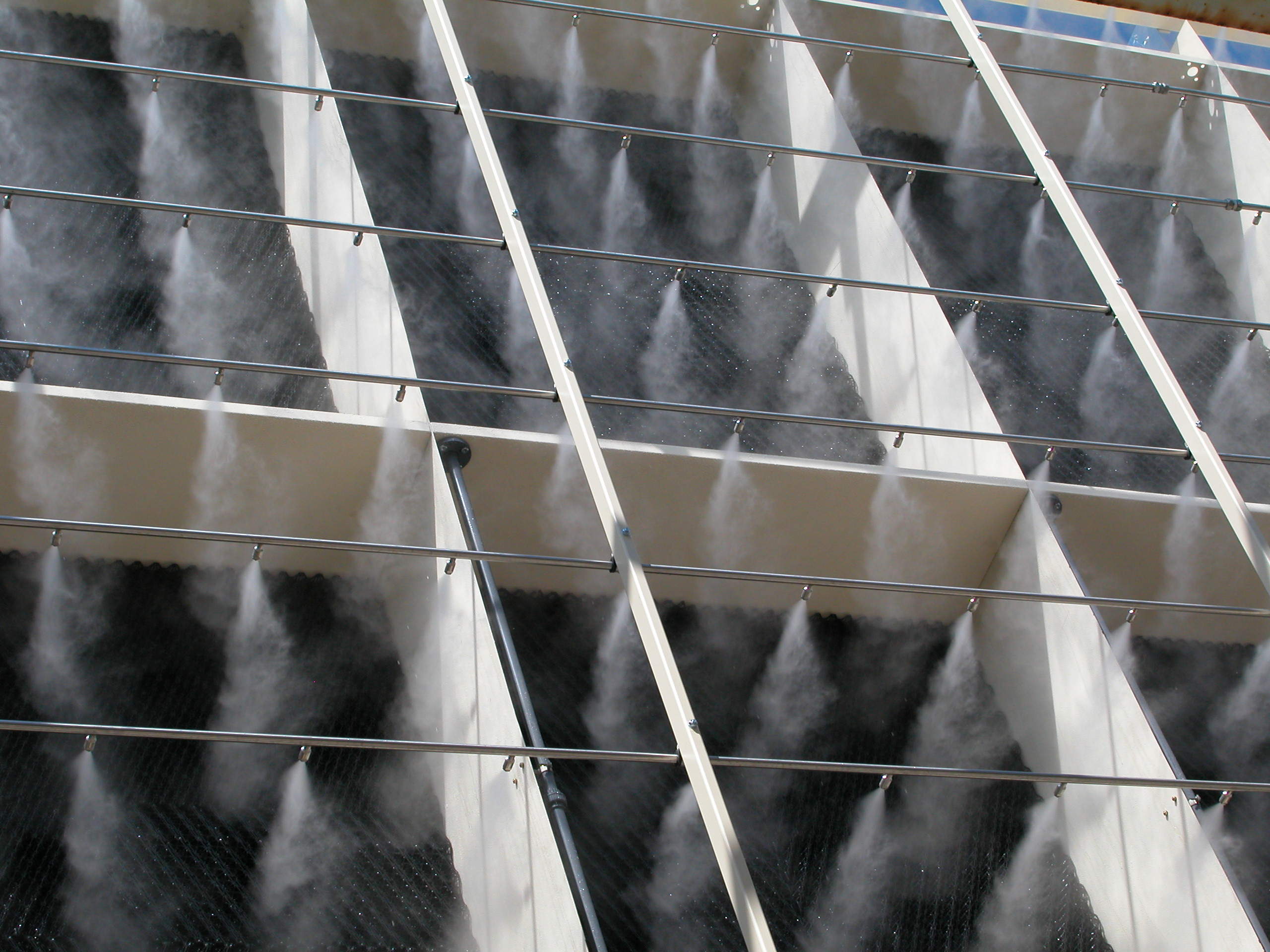 Inlet air cooling.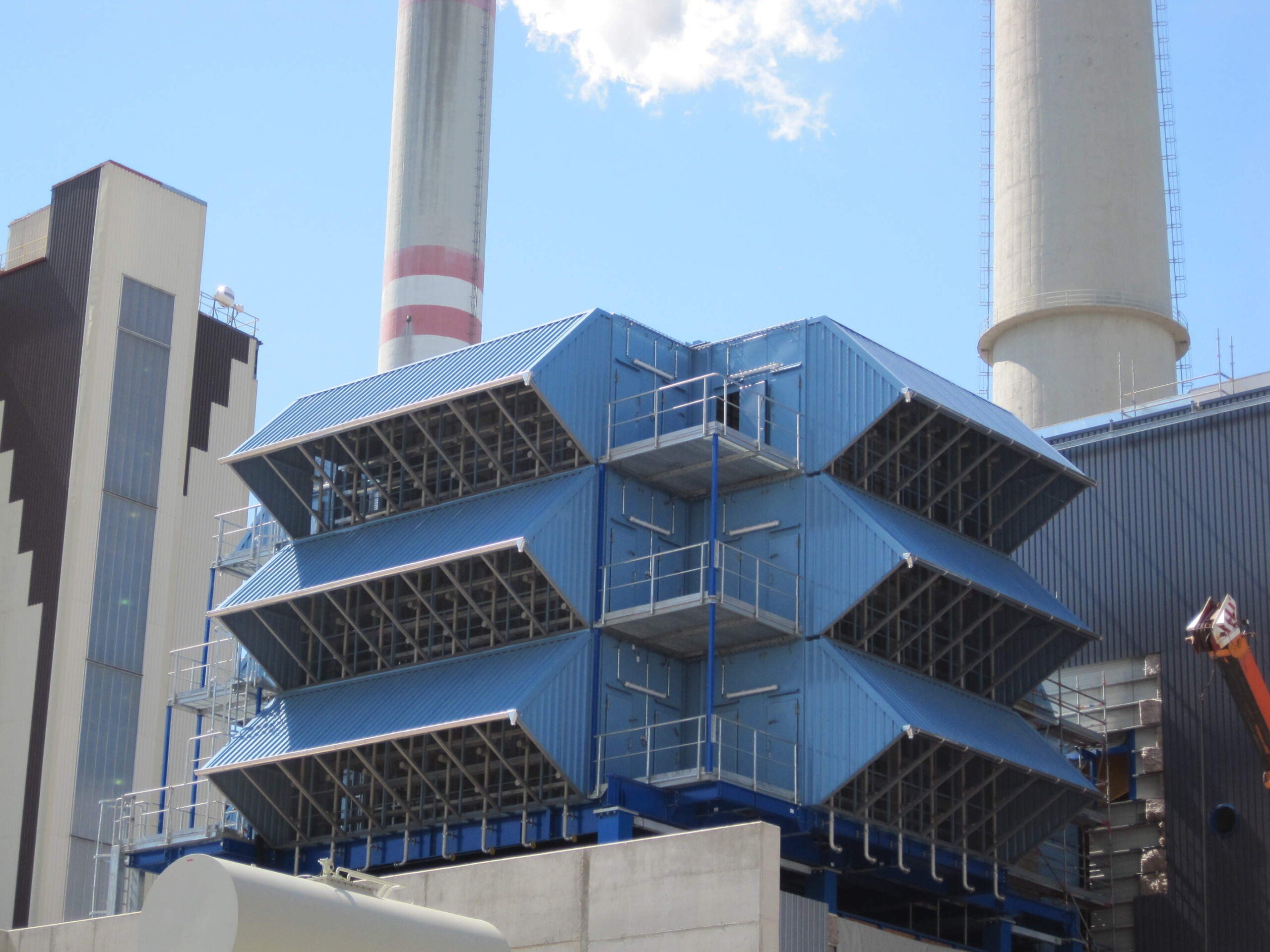 Air intake system close-up.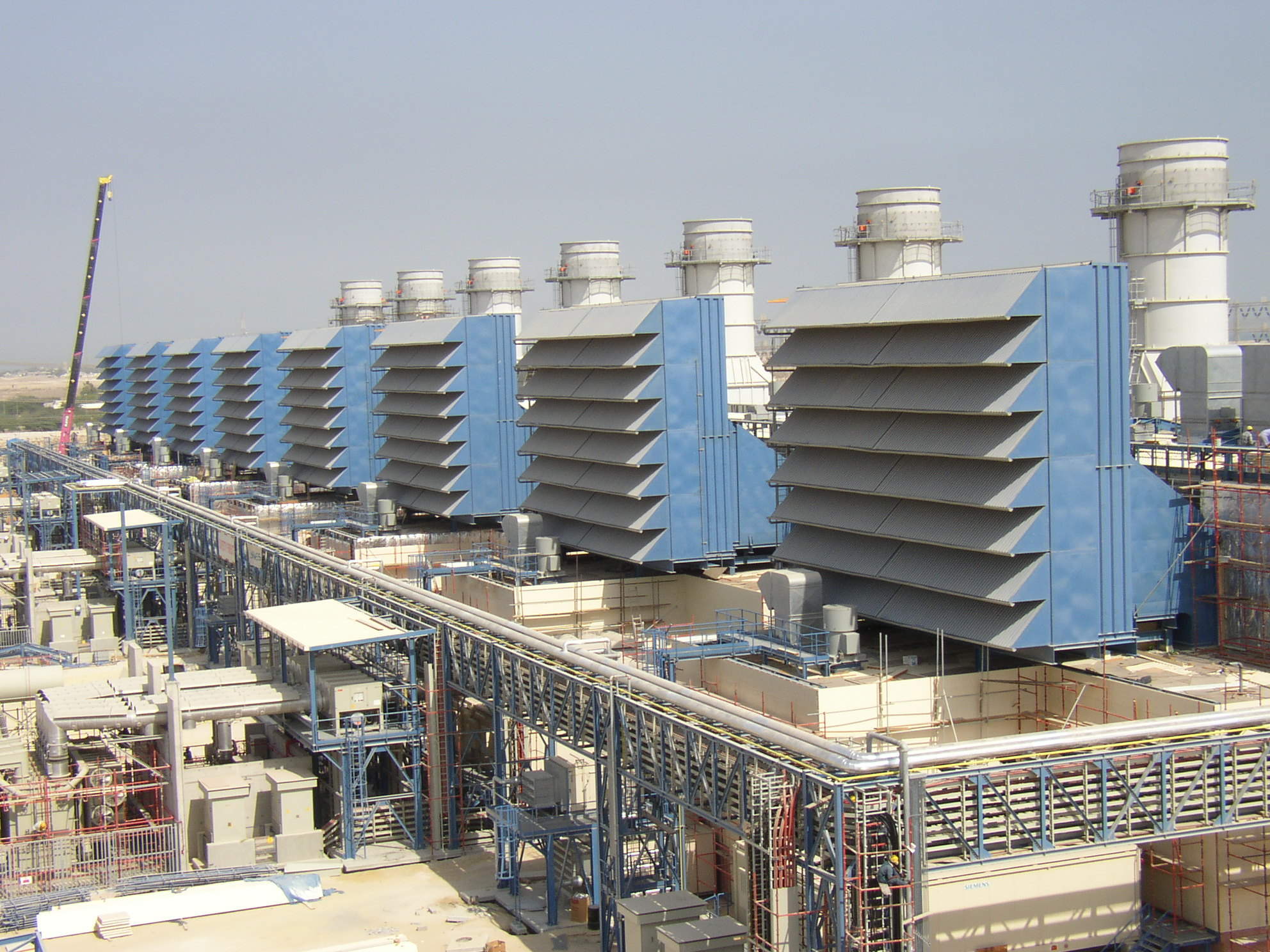 Eight air intake systems.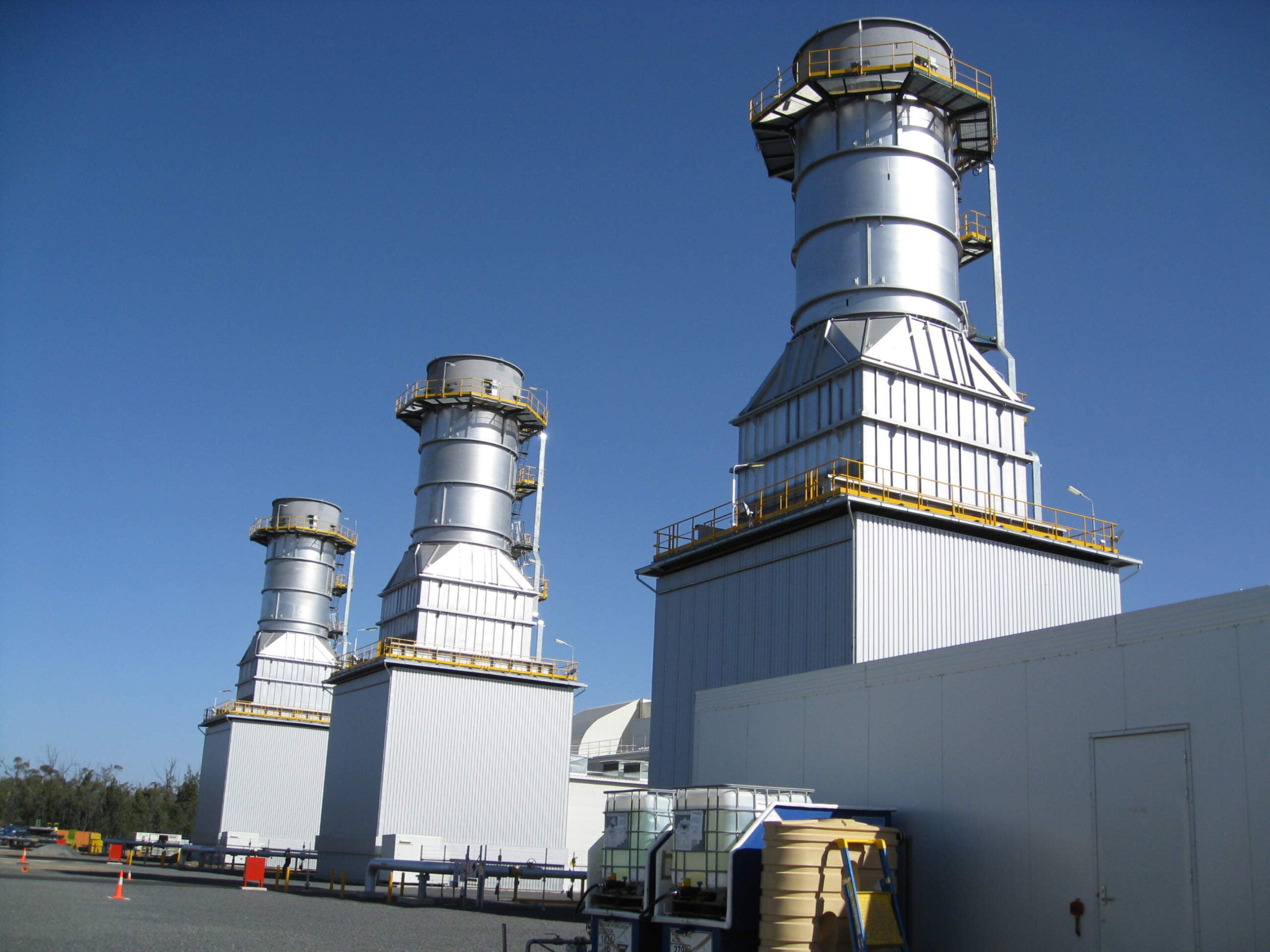 Exhaust system with flue-gas silencers
All silencers are tailor-made for each individual project, specially designed, manufactured, delivered and erected.
Splitter silencers for gas turbines and steam generators
Gas turbines are used with increasing frequency in power plants. At the same time, the acoustic requirements for these plants have been continuously increased. Consequently, silencers are required for almost all installations that particularly include gas turbines and heat recovery steam generators. The noise level from turbines is typically high, especially at high and low frequencies. Gas turbine silencers are especially designed to work in an environment where they are simultaneously exposed to high temperatures and to high-velocity turbulent flow.
Splitter silencers for cooling towers
BBM supplies silencers for all types of cooling towers, water re-cooling systems based on wet cooling, dry cooling, fresh-water cooling, or any combinations of these.
Other BBM silencers are:
Splitter silencers for fans
Splitter silencers for compressors
Inline silencers
Reactive silencers
Blowdown and condensate systems
Our advantage of providing complete blowdown and condensate systems ensures an integrated design to optimise process engineering, acoustic requirements, pressure vessel design standards as well as the statics of the whole system.
The task of blowdown and condensate systems consists of the following:
Relief of high-pressure water, steam and water-steam mixtures
Separation of water and steam in a blowdown tank
Drainage of the condensate, cooled down in a collecting tank
Removal of the steam via an exhaust pipe and a blow-off silencer
Acoustic enclosures for machinery and mechanical units
Our acoustic enclosures are tailor-made for both indoor and outdoor use with the highest value on stability, long-life design, ease of installation and reinstallation, including electrical installation and all accessories required.
BBM acoustic enclosures are designed for all kinds of motors, compressors, feedwater pumps and turbines, and can be used to reduce any other noisy installations.
Acoustic shrouds and claddings
BBM reduces the noise from the diffuser, inlet duct, complete HRSG boiler, or boiler house with a total or partial cladding with acoustic shrouds. These projects are designed, fabricated and erected by BBM, and include the full steel structure design, ventilation with natural or forced draft, detail engineering, and the whole project management with all required documentation.
Exhaust systems
BBM Akustik Technologie is an expert in providing the whole exhaust system.
Air Intake Systems
BBM Akustik's subsidiary BBM Gerber Technologie is the leading expert for complete acoustical solutions and high-efficiency filtration and cooling systems for gas turbine intake with more than 50 years of experience.
By offering customised high-quality products incorporating the latest technology, BBM Gerber sets benchmarks in the fields of air intake and cooling systems and technical noise control.