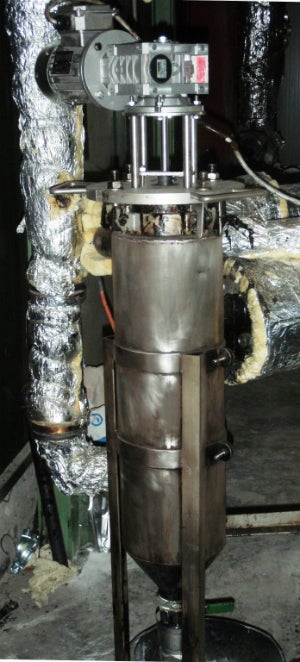 Contec, Bad Honnef is a leading manufacturer of filtration systems, oil mist separators, and liquid level measuring technology. It has recently developed a filtration system for the production of cold self-adhesive vapour barrier sheets for large roofs with bitumen for Rasco.
The filtration challenge:
Medium: viscous polymer bitumen for cold self-adhesive vapour barrier sheets
Liquid temperature: approximately 130°C.
Viscosity at 130°C: approximately 100,000mPas
Viscosity at 140°C: approximately 45,000mPas
As a subsidiary of a leading international supplier of construction adhesives, Rasco in Augustdorf, Germany produces cold gluing thin bitumen sheets for roof areas of more than 2,500m² with a thickness of approximately 0.3mm.
Because of the required low-coat-thickness problems in production are unavoidable. Polymer bitumen at 140°C is applied with a layer thickness equal to 0.3mm on a plastic laminated carrier sheet.
To avoid malfunctions during the production process, it is necessary to filter the hot polymer bitumen composition. However, due to the high viscosity of the material with decreasing temperature, disassembly and maintenance of the filter are possible only at full working temperature.
The solution: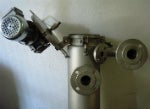 The hot bitumen compound is filtered through a newly developed wedge wire filter by Contec with hinged lid and internal clutch.
In addition, the filter is equipped with a heating jacket through which it can be integrated into the existing factory thermal oil plant.
By this construction, tool-free removal of the filter element is possible at full working temperature.
The filter holds back the clumping reliably, so that production takes place smoothly and trouble-free.
To find out more, please contact Contec.
It is not the elements themselves but the side-channel blower that determines the highest permissible...