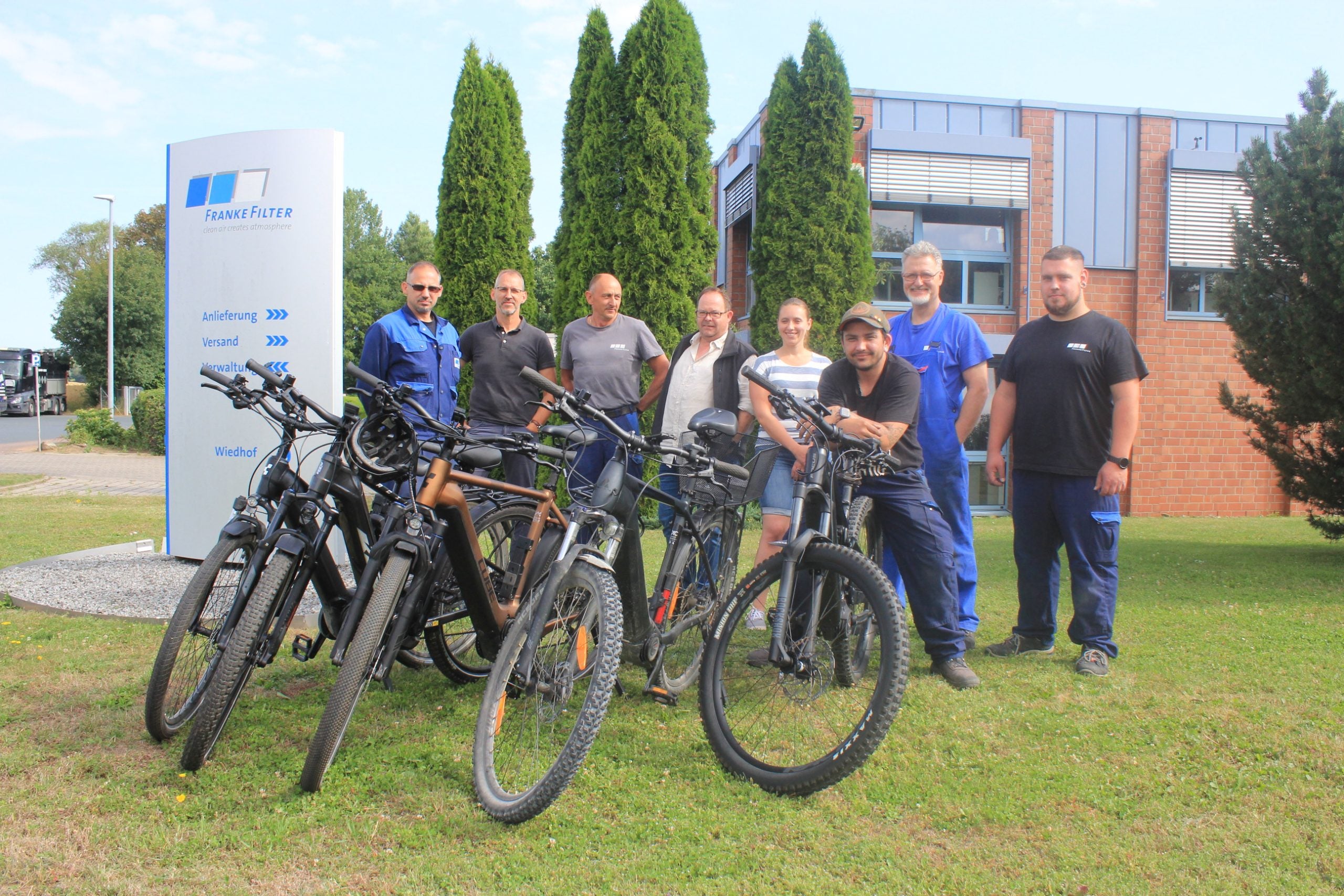 Good for health and the environment alike: FRANKE-Filter once again reinforces its claim to operate sustainably.
JobRad is a program that allows our employees to lease not only regular bikes, but especially electric bikes for daily commuting and personal use. The company subsidizes the premium rate and also covers the cost of insurance. This facilitates the decision in favor of an e-bike – and with the electric support, the hurdles to approaching the commute to work or even private tours in an environmentally friendly way by bicycle are lowered.
"Thanks to my new e-bike, I now cycle to work more often, especially in summer – which is ideal for my 11 km commute. I also see many colleagues using them. We are sure that electric bikes as an alternative means of transport can significantly increase the well-being of our employees and contribute to a greener future." says Carsten Schmieding, Managing Director contentedly.
In addition to the positive aspects for health already mentioned, fuel and thus CO2 emissions are also saved. With this offer, FRANKE-Filter takes a step further towards more sustainability and environmental protection – as it has done for more than 30 years now.