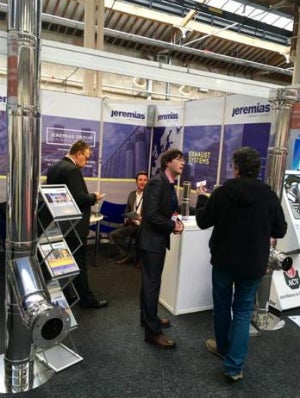 Jeremias Flue and Chimney Systems have had two busy days at the Energy Show in Dublin. The annual Energy Show is organised by SEAI, and is one of the main events for professionals in the energy sector.
Jeremias Flue and Chimney Systems, represented by Hevac in Ireland, showcased specific solutions for CHPs, gen-sets and large biomass Boilers. Jeremias Flue and Chimney Systems would like to thank everyone who attended.
Stainless steel system chimneys consist of two concentric stainless steel metal walls with insulation filling the annular space between them.
The family owned company Jeremias established in the 70s is specialised in the production of stainless steel factory made chimney and flue systems for multiple...
Details of the installation of six kitchen extract ducts using the factory made preinsulated fire rated system SV-EI30.