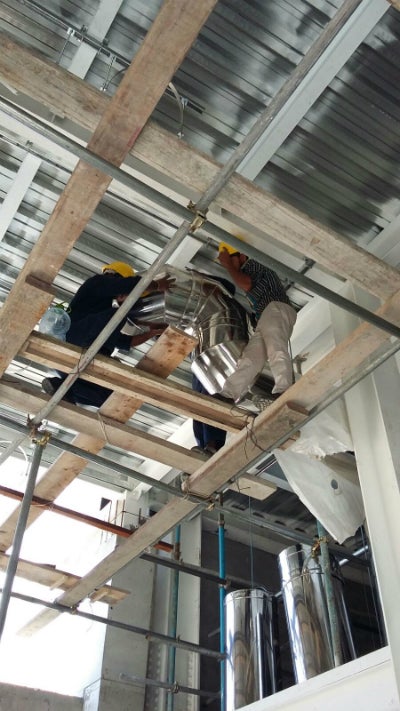 Jeremias on another exotic country. Thanks to the extensive international sales network Jeremias has been able to supply the factory-made exhaust systems for the diesel Generators at the 'Tree Top Hospital' situated in Hulhumalé, Maldives.
Tree Top Hospital will provide world class medical services to both Health tourist and the local community, with the opening of Tree Top Hospital, the number of locals having to leave abroad to obtain specialised medical care will be significantly minimized.
Jeremias has supplied three systems DWKL with 50mm insulation thickness and special conical joint system to hold high temperatures and high pressure at the same time without using any silicone sealant to exhaust the combustion gases of three Generator sets, two of 2.000KVA and one of 1.500KVA of power.
110 meters of twin wall insulated flue in diameter 400mm and 350mm
Stainless steel system chimneys consist of two concentric stainless steel metal walls with insulation filling the annular space between them.
The family owned company Jeremias established in the 70s is specialised in the production of stainless steel factory made chimney and flue systems for multiple...
Details of the installation of six kitchen extract ducts using the factory made preinsulated fire rated system SV-EI30.