Nordic Air Filtration and Delbag are air filtration solutions specialists, with both brands members of the Hengst group.
Our unique protection systems for turbomachinery systems have been used across the world for decades. We supply filter solutions for new filter houses through original equipment manufacturer (OEM) partners to be installed on GE, Siemens, Alstom, Turbomach, Solar and many other gas turbines around the world.
Both Nordic and Delbag rely on multiple manufacturing sites in the northern hemisphere, stretching all the way from North America in the west across Europe to Asia in the east for manufacturing their products.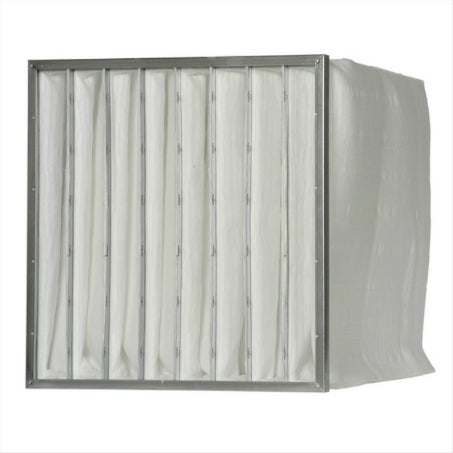 NanoWave bag.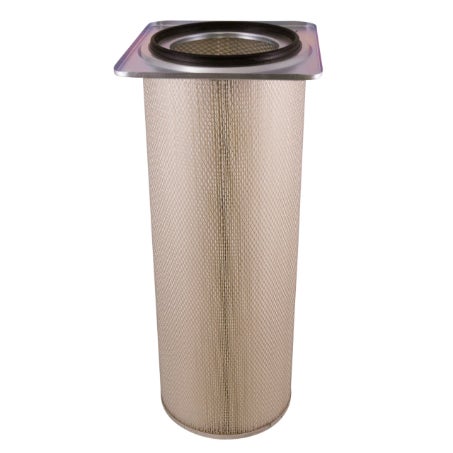 Square-end cap.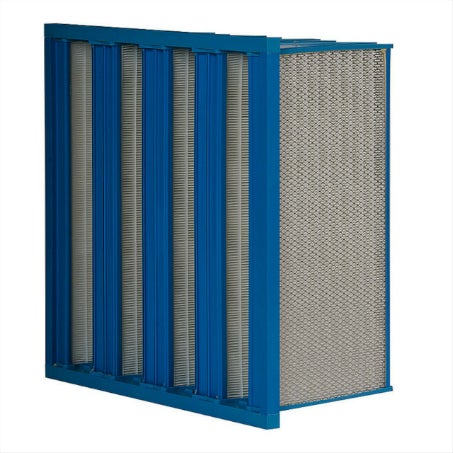 Compact multiform.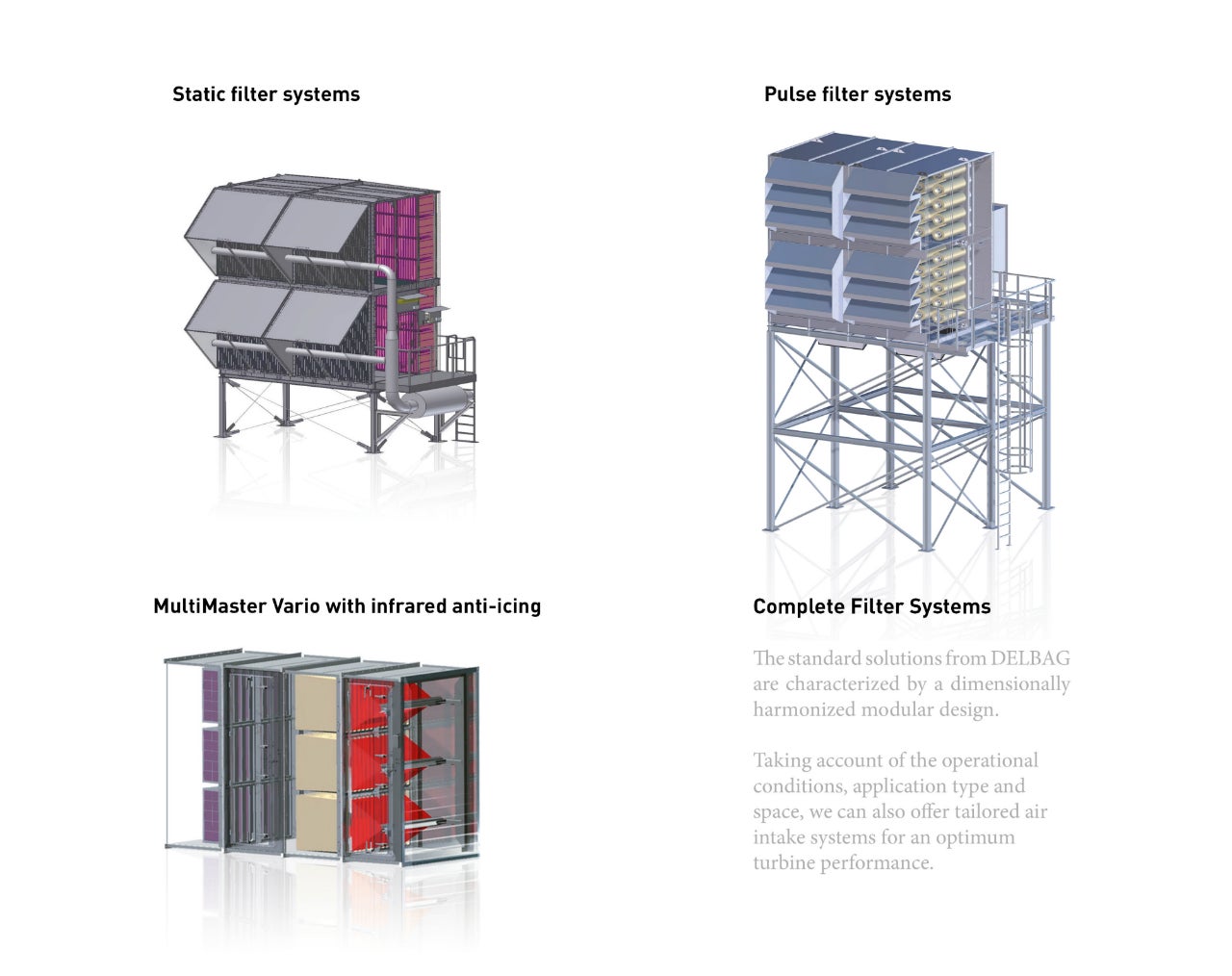 Filter systems.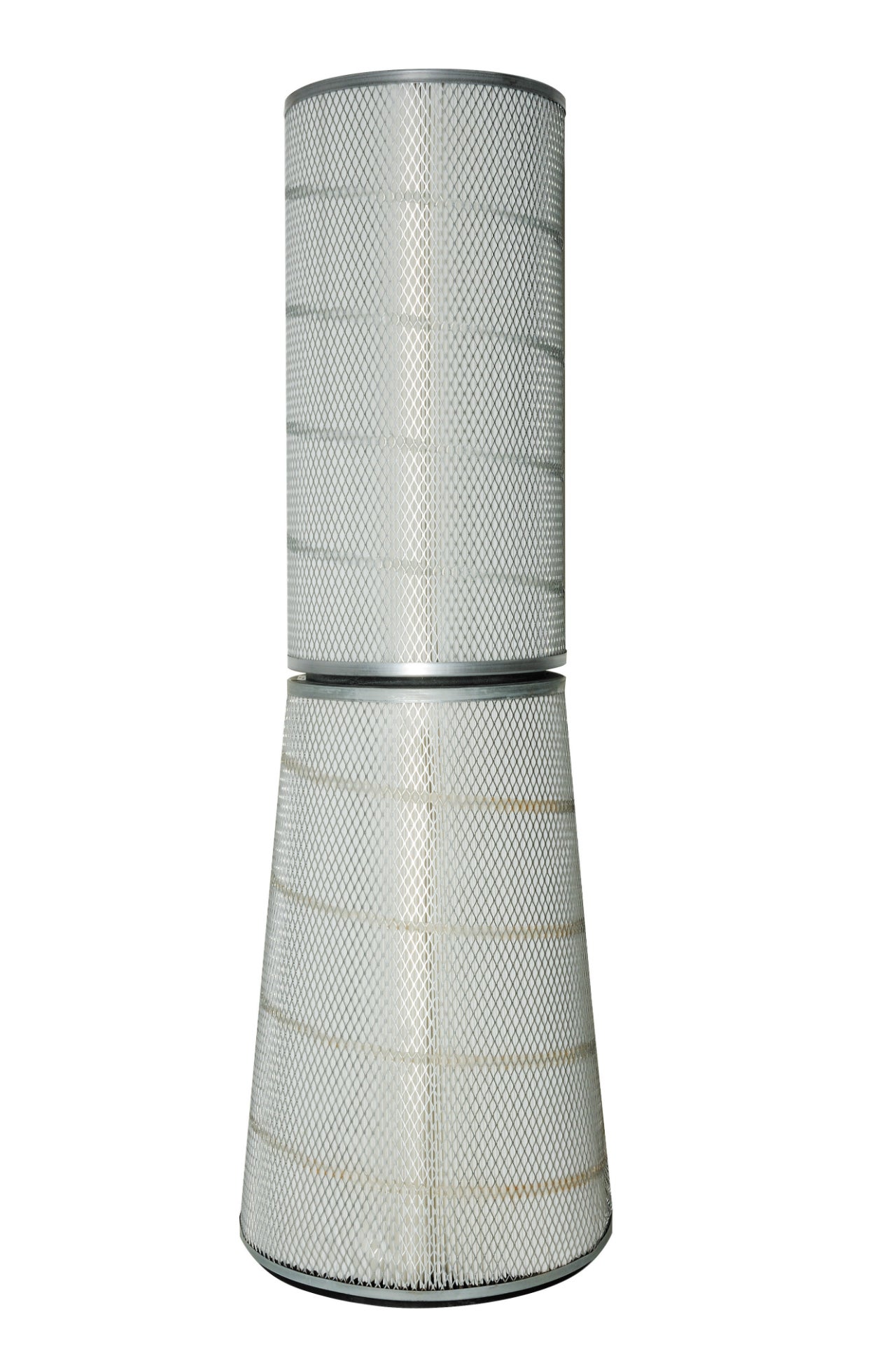 Nordic air filtration conical and cylindrical systems.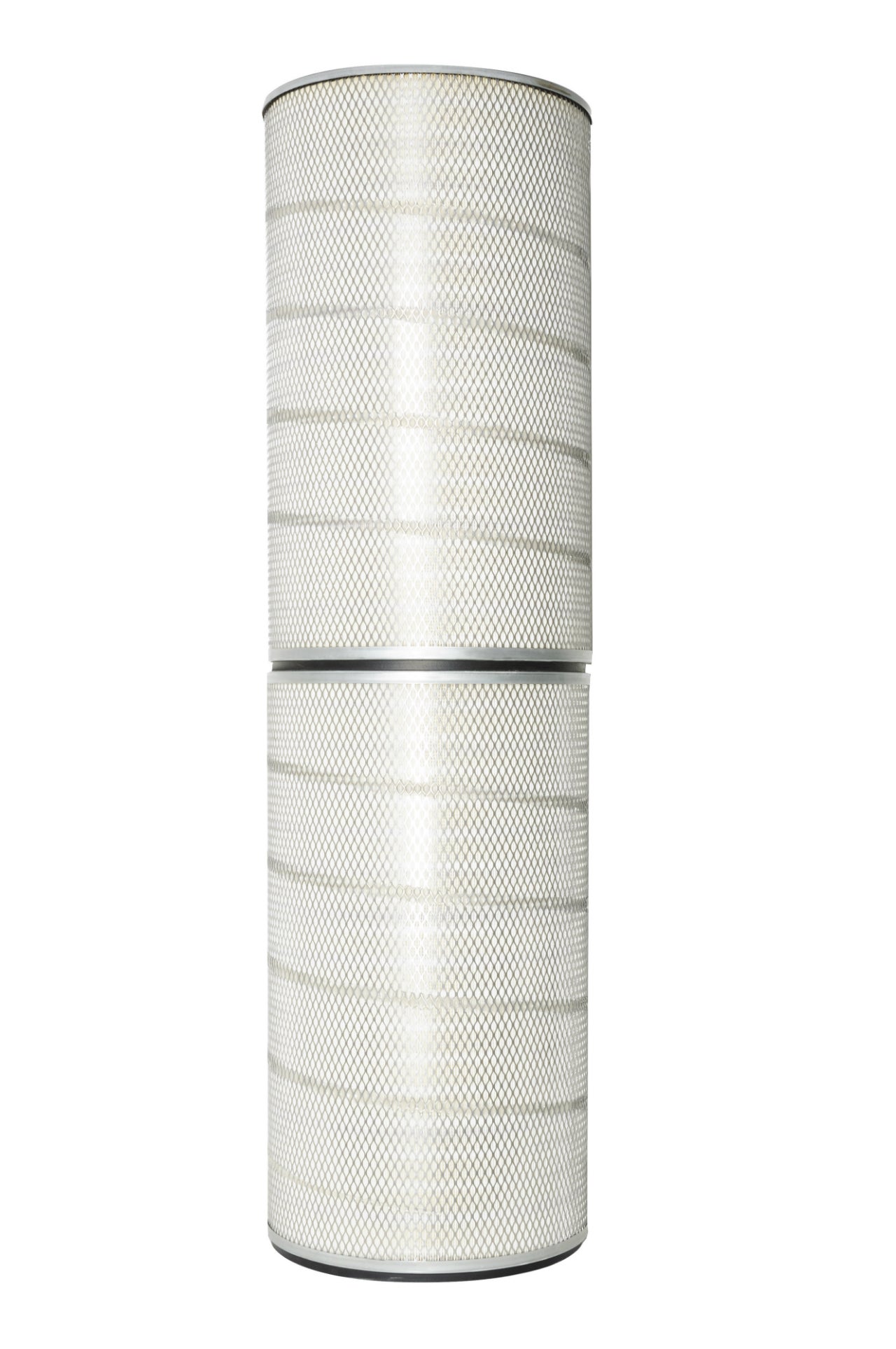 Cylindrical system.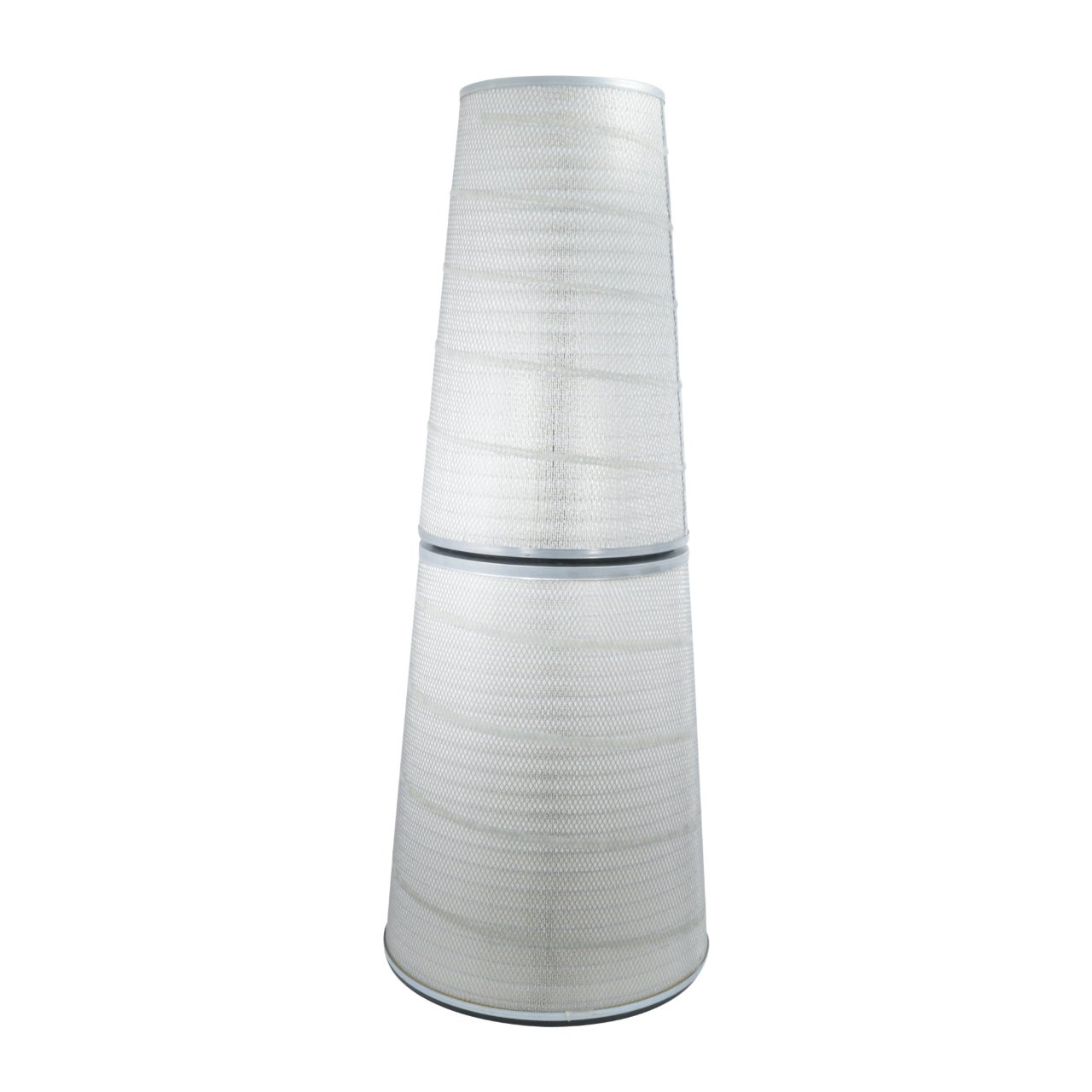 Nordic air filtration conical system.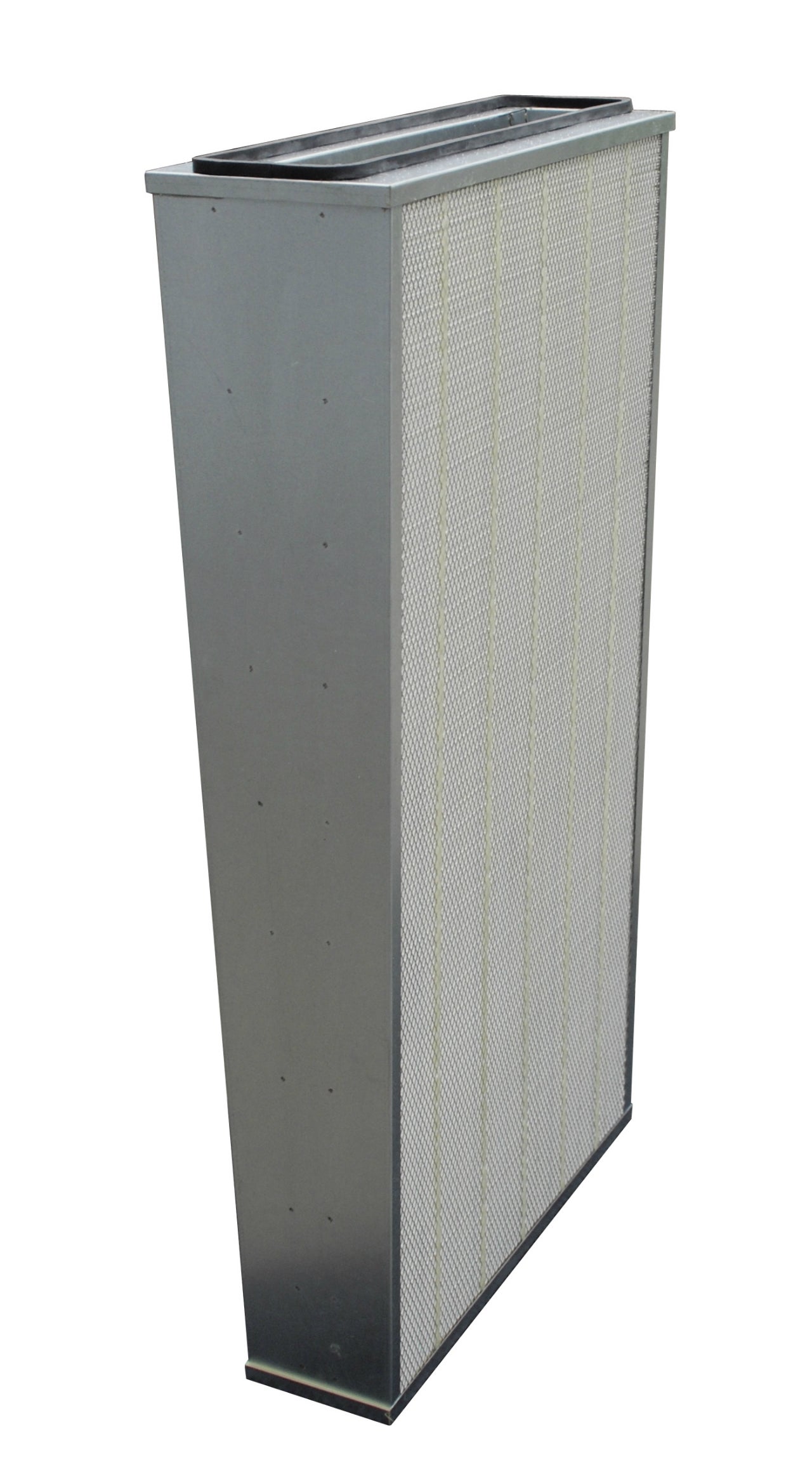 Nordic air filtration GT panel filter.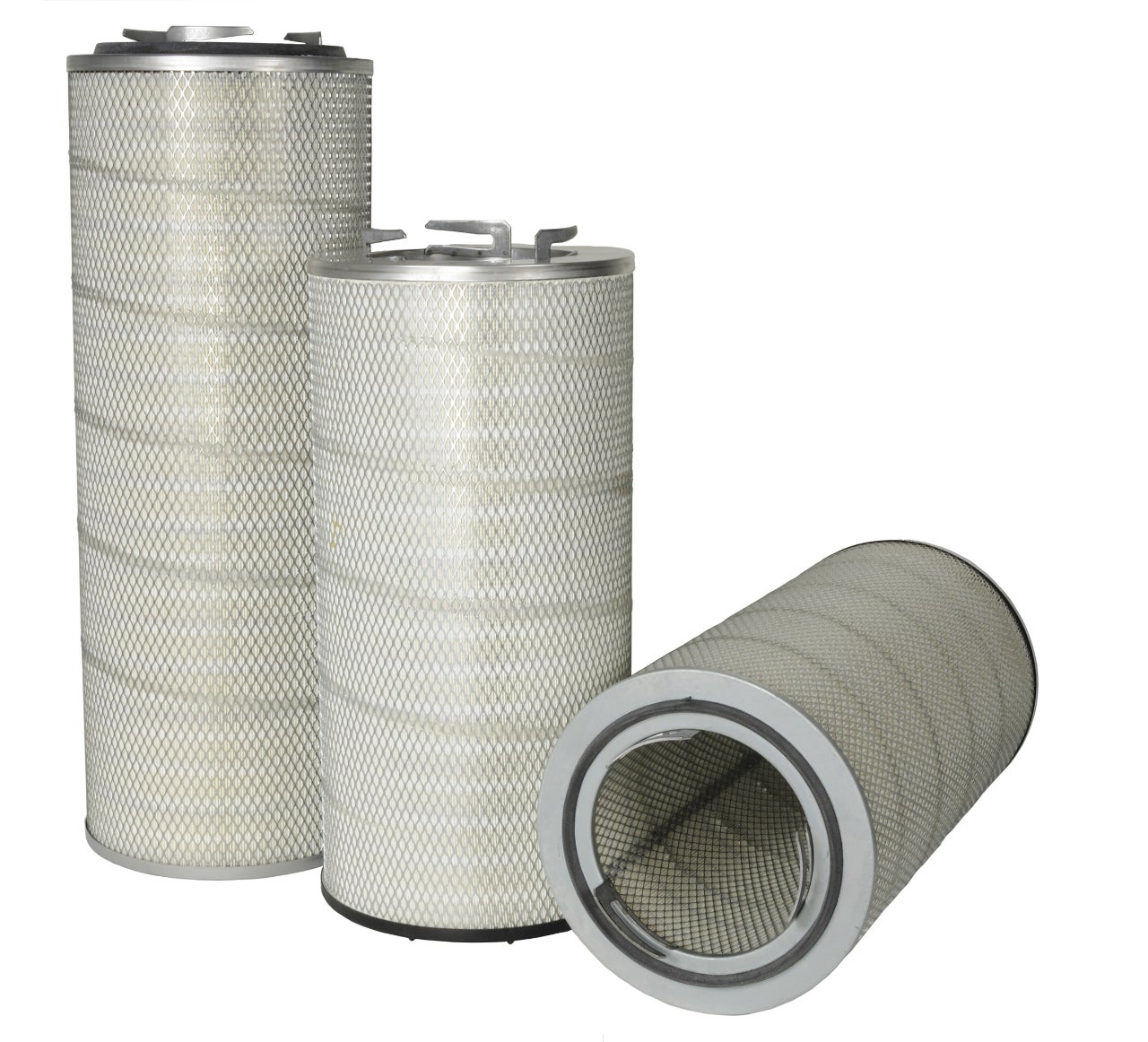 Nordic air filtration Pneumafil twist-lock family.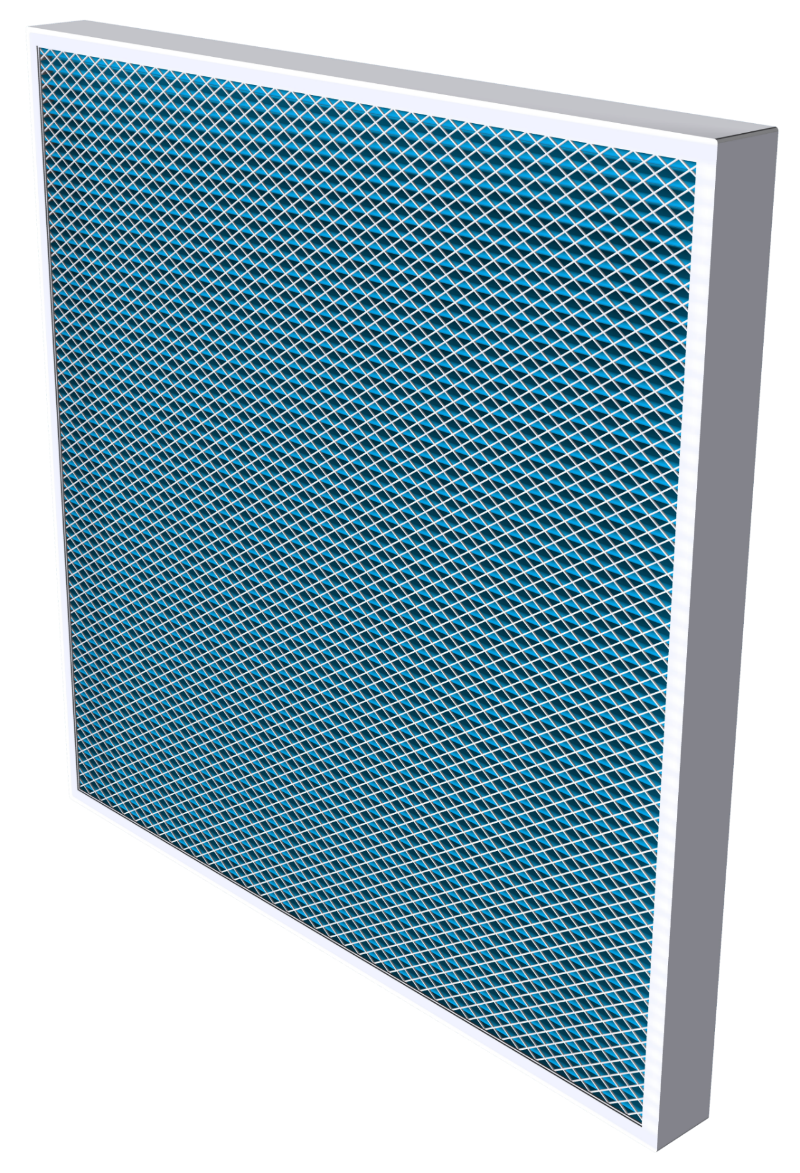 TWP Coalescer.
Custom air intake filters and air inlet systems
We provide a complete range of static and cleanable filters, covering the new ISO16890 standard classification from ePM1 to coarse and filter classes G3 – F9, according to EN 779. Apart from the coarse and fine dust filter products, our range also includes a number of HEPA filters for filter classes up to U15 to EN 1822.
We offer customised solutions based on the environment, application or the available space. Our air intake filters are individually designed for your specific air inlet filtration requirements from the replacement of filter elements to extending and optimisation of the filtration system.
Nordic and Delbag filtration solutions are designed to perform in adverse conditions. We offer a comprehensive range of filter combinations for compressors and turbomachinery air filtration system. The filters can be exposed to extremely cold, arid, moist or sandy conditions.
In regions with relatively low dust concentration, a multi-stage static filter system consisting of a pre-filter (a pocket filter) and a fine filter (a filter element) is the most practical solution. A droplet separator is integrated for climates with long periods of high humidity while a coalescer filter is recommended in offshore applications and wet outdoor zones such as coastal areas.
Filter mats and coalescer filters for power industry applications
LoTex filter mat is effective coalescer with a hydro and oleophobic treatment suitable for filter classes up to M5. It is often used as a cut-to-size flat panel for coarse dust removal in prefiltration.
The Nordic Air Filtration TWP Coalescer is an efficient water droplet removal filter that also functions against bigger conventional particulates. Efficient trapping allows dry and smooth cascaded filtration to the second and the third stage. The fog / moisture is composed of smaller water droplets between 10-40 micrometres in diameter, and as they are collected in the TWP coalescer, the agglomeration increases the size and weight. Once fog / moisture is removed from the flow of air, the droplets are automatically separated by gravity. The TWP Coalescer is recommended for extremely humid areas. It can be washed and reused several times without affecting its structure or filtration efficiency.
Bag filters for power industry applications
The robust design of Delbag MultiSack bag filters offers a long service life, optimal energy efficiency, high air purification and operational reliability. They are typically used as a second filter stage in gas turbines, compressors, engine power plants and in a wide range of process technology. The MultiSack bag filters are made of the most progressive synthetic fibre fleece or premium glass fibres and processed to wedge-shaped filter bags. The leakproof filters are safely fixed on a stiff frame made of plastics or galvanised steel. All MultiSack bag filters are incinerable.
Compact filters for the power industry
MultiForm filter elements made of microfibre glass fibre paper are used in applications that require the highest standards in air purity. The MultiForm range of filters has a 4V-shape filter design with high mechanical stability and optimal air volume flow with small installation depth. On request, the filter can be equipped with an aluminium grip protection on the clean-air side.
MultiPlus filter elements are based on modern, waterproof impregnated microfibre fleece. The robust plastic frame is breakproof up to below freezing temperature ranges. On the pure-air side, a solid aluminium grille protects the filter even under extreme overload.
Pulse filter cartridges for power industry applications
Our standard gas turbine filter cartridges and panel filters can be equipped with any of our high-quality filter media, ensuring high filtration efficiency in all operating environments around the world.
Conical and cylindrical cartridges are suitable for gas turbine air inlet housing and they are primarily used in pulse systems. The configuration features high surface areas with low-pressure drops and can be installed horizontally and vertically. Different features for gasketing and inner / outer cage are available on request.
Cylindrical ABS filter cartridge is partially recyclable / incinerable. This filter configuration features non-corrosive, non-metallic-end caps and inner mesh, particularly suitable for corrosive environments.
A square-end cap filter cartridge is suitable for air inlet housing and can be equipped with any of Nordic Air Filtration high-quality filter media.
A twist-lock cartridge (in three versions) is available with a lock mechanism that is either 47mm or 52mm-high.
A pulse clean panel filter can be manufactured in several dimensions.
A single-pulse clean panel filter for pulse cleaning is suitable for air inlet housing.
Complete power industry filter systems
Based on the operational conditions, application type and space, we can also offer tailored air intake systems for optimum turbine performance.
Universal air-duct filter type MultiMaster-Vario offers individual solutions for the most diverse application areas. The system is equipped with static filters such as filter materials, bag filter, filter elements and roll filters.
In regions with relatively low dust concentration, a static filter system is the most practical solution. Usually, a two-stage arrangement with pre and fine filter is selected to achieve the required filter class and endurance.
Self-cleaning pulse filter plants are used wherever there are high dust concentrations, for example, in desert areas and especially burdened industrial regions. The dust particles are separated on the surface of the filter medium.
One-click digital universe for power industry clients
myNordic.com and myDelbag.com is our digital universe that has over 10,000 filter configurations available 24/7. It is a digital tool that provides customers with unlimited access to all our products.
Customers can search for products using other competitor part numbers or OEM references, request and configure their own filters, order products, create lists for fast ordering and services and view pending orders and invoices.