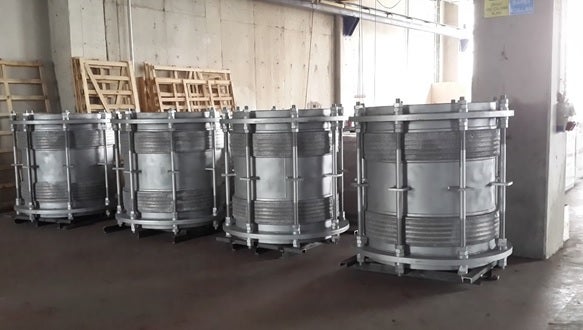 Politeknik has supplied four large diameter high-pressure expansion joints to a critical gas line for a customer in Turkey.
Weld ends and rings are manufactured from P265 material and bellows is 321ss.
An inner sleeve is used for high flow velocities.
All expansion joints are tested at 13barg and all pressure holding/bearing welds are dye penetrant tested.
Tie rods have conical washers to ease lateral movements.