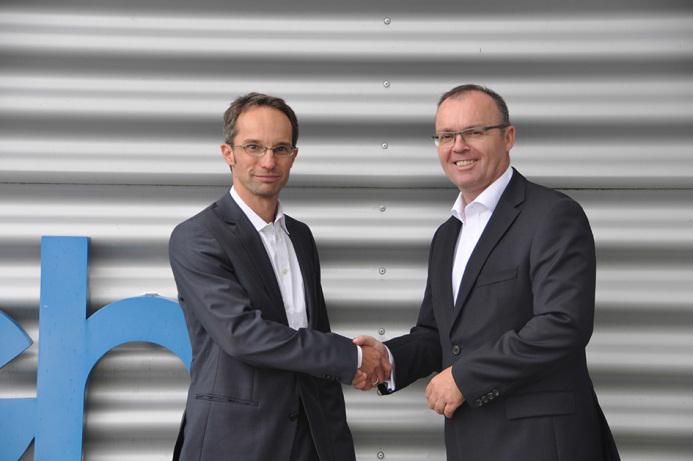 At a work meeting on Thursday, the 19th September 2013, the 79-year-old company founder, Alois Scheuch, informed his employees that he was passing on responsibility for the group to the next generation. Stefan Scheuch will assume all duties and mandates.
The Scheuch Holding, under the leadership of Stefan Scheuch, will be responsible for the future strategic development in the field of environmental technology in the group as a whole. Scheuch will focus on global growth in the core sector of clean air technology.
Jörg Jeliniewski, who will be succeeding Herbert Kendler as managing director of the company, is a highly experienced manager, who will be a strong asset for Scheuch in further advancements. The 51-year-old manager worked for the GEA Group AG in Düsseldorf for more than 20 years, where he was actively engaged in making GEA a global player in the manufacture of machines and systems. Most recently, he was the divisional director in charge of the heat exchanger segment with a turnover of approximately. 1.6 billion Euros and around 7,500 employees. Herbert Kendler is leaving Scheuch after more than 15 years of successful commitment to the company.
"We are convinced that, together with Jörg Jeliniewski, Scheuch will successfully expand to become a global player for clean air systems," said Stefan Scheuch, managing director of Scheuch.
The Scheuch Group, with headquarters in Aurolzmünster, is currently an international player in the five divisions – wood processing, wood-based panels, metals, industrial minerals and energy, where it employs a workforce in excess of 800. The company invests three million Euros in research and development per annum. In the fiscal year 2012/13, the technology leader for industrial exhaust airtreatment achieved a turnover of 130 million Euros.
---
Image: Stefan Scheuch and Jörg Jeliniewski, the Managing Directors of Scheuch. Photo: courtesy of Scheuch.
With a complete programme for dedusting, heat recovery and pollutant reduction, we offer process-specific solutions of the highest caliber. This makes it possible to compare...